18 Jul 2019
Spring/Summer 2020 Fashion Trends: Limitless
Pushing creative boundaries encourages a brave approach in an increasingly fragile world. Unexpected combinations contrast feminine frills and girly silhouettes with tech sports details. A rebellious attitude and brave approach to style is key.
Inspired by an amplified version of femininity, a palette of fragile pales and tinted pastels are met with shocking neon twists, creating a dual mood that is sweetly sinister. Neon has appeared and disappeared and then appeared again over the last few decades but is set to come out in force for S/S 2020. Pastels are trending now and will continue to be a Spring Summer 2020 fashion trend but will be used as a neutral colour to pair with brighter neon's.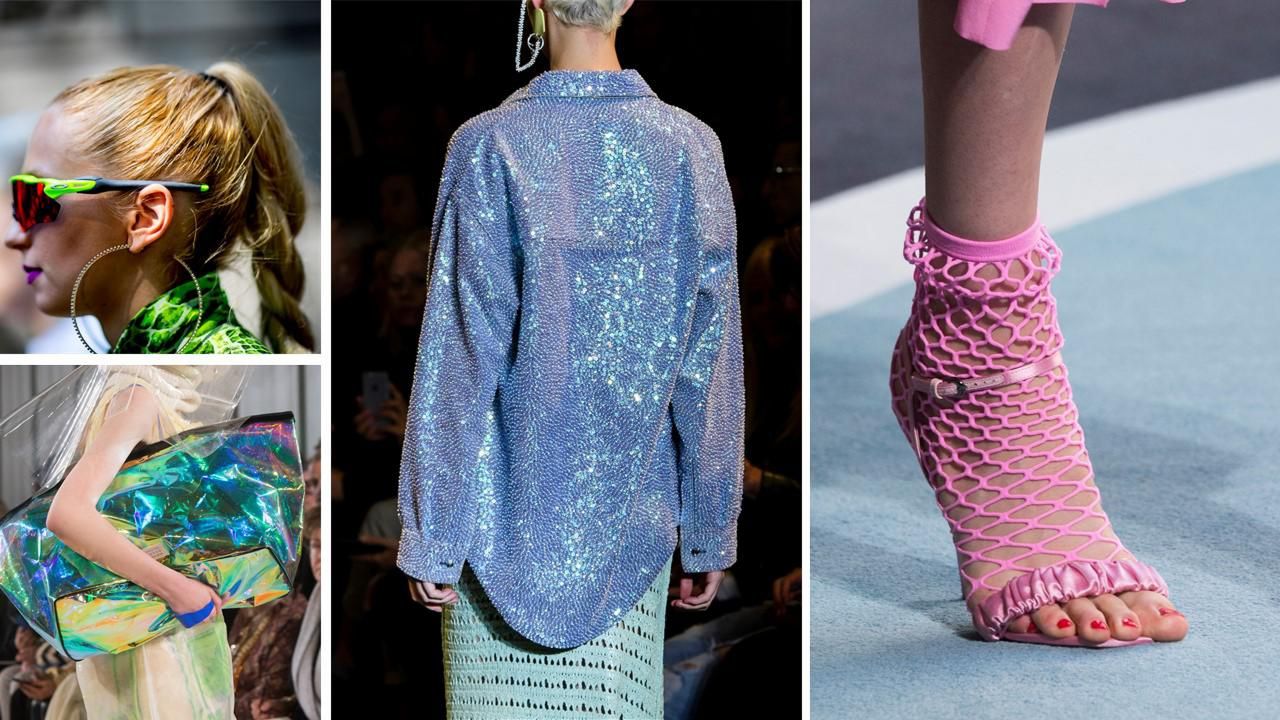 Surface and texture blends sheer tulles and silks with wet look PVC, high shine coated leathers, rubber and iridescent foils. 3D embellishments include shimmering sequins, beading, rhinestones and feathers. Leather is becoming a year-round must have for your closet, that no longer only appears during the colder months.
Accessories play with the idea of ugly meets pretty, questioning ideas of taste. Kitsch mules, kitten heels and feminine strappy sandals are given a sporty twist. Chunky soled trainers meet pastel power in soft pink suede, as holographic eyewear clashes with diamanté jewellery.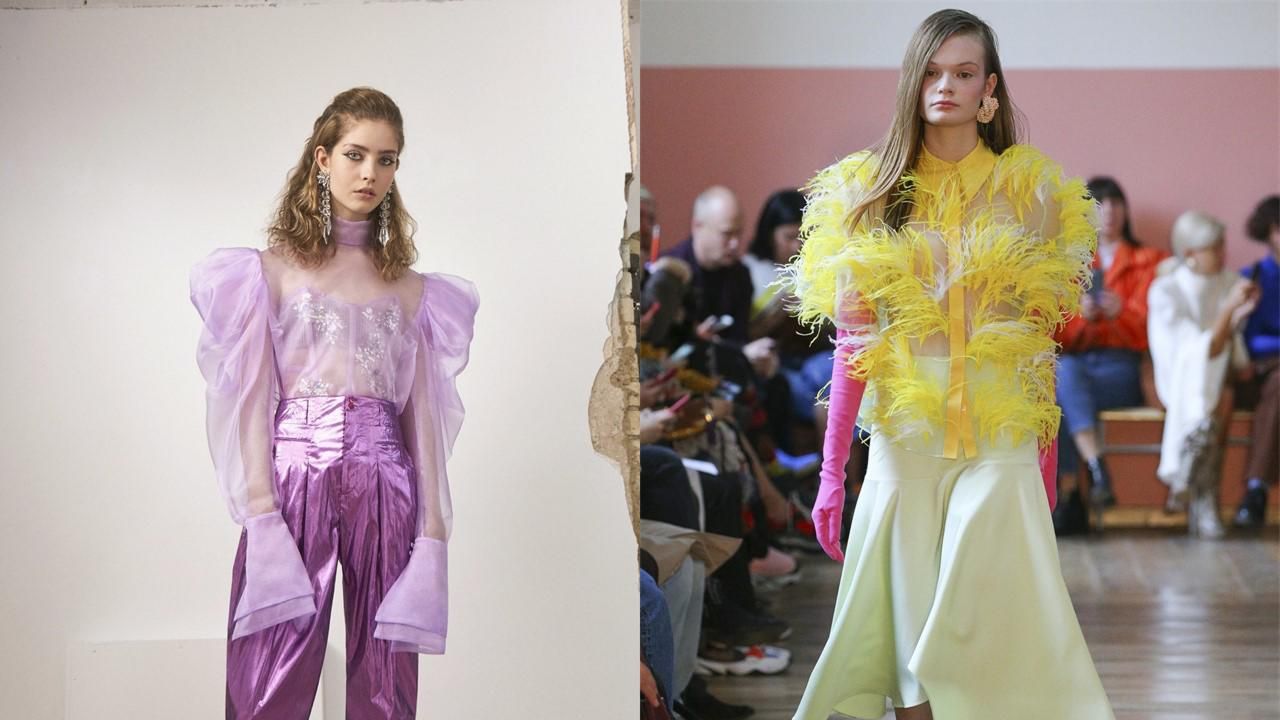 Logo accessories is another fashion trend that has appeared and disappeared over the years but is a fashion trend that is making a comeback and will be out in force in S/S 2020. Wearing designer's such as Gucci, Chanel, and Fendi's logos on your clothes can be seen as a sign of elitism.
Looking for more retail trends? Visit Autumn Fair and take part in our free daily trend seminars or take inspiration from our many new trends features and products on the show floor. Register for your free Autumn Fair ticket here.
Explore More Newsletter Content
Colour Hive Interview SS2020 Colour Trends Male Beauty Trends Personalised Gift Trends