07 May 2019
6 Beauty Suppliers you Should have on your Radar
In the Beauty & Wellbeing sector at Autumn Fair you will find some of the best beauty wholesalers in the retail industry. There are too many fresh and exciting exhibitors to list, so here's a small snapshot of the beauty wholesalers and suppliers you will find at the show.
1. Norse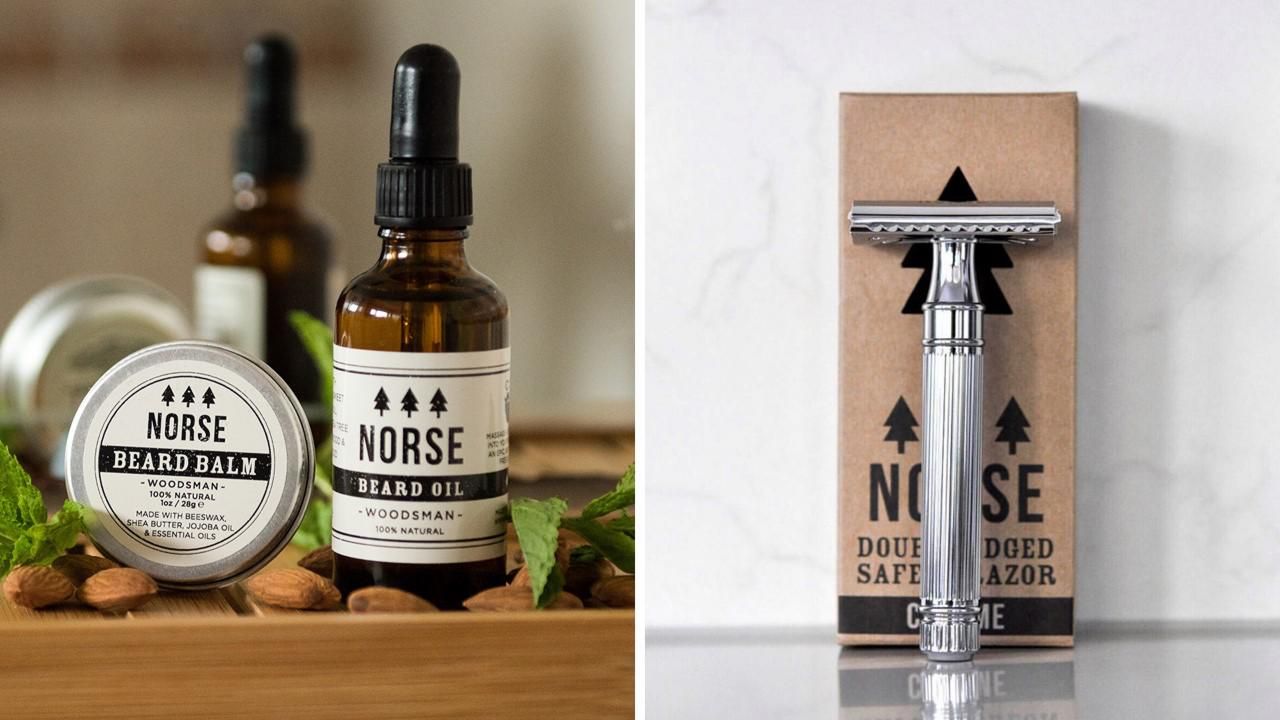 Norse is a beauty wholesalers that is mainly focused on male grooming products. Their most popular product is their beard care products that launched the company. That said, some of their products have a large and growing male and female following. As such, they are trying to focus on delivering more gender-neutral products in the future. Iain Kerrigan of Norse said, "Ultimately there is no such thing as a boy's razor or a girl's razor and the same is true of most cosmetic products. Once you get past the marketing, often they are the same product."
Norse is very environmentally aware, they simply want to do the 'right thing' whether that be in their customer dealings or their beauty product's development. Iain said, "We want everybody to be able to access great, natural, environmentally friendly products at reasonable prices. We all need to do our bit to reduce waste etc. but often people are priced out of this market and in our own little way we want to improve this."
2. Cotswold Lavender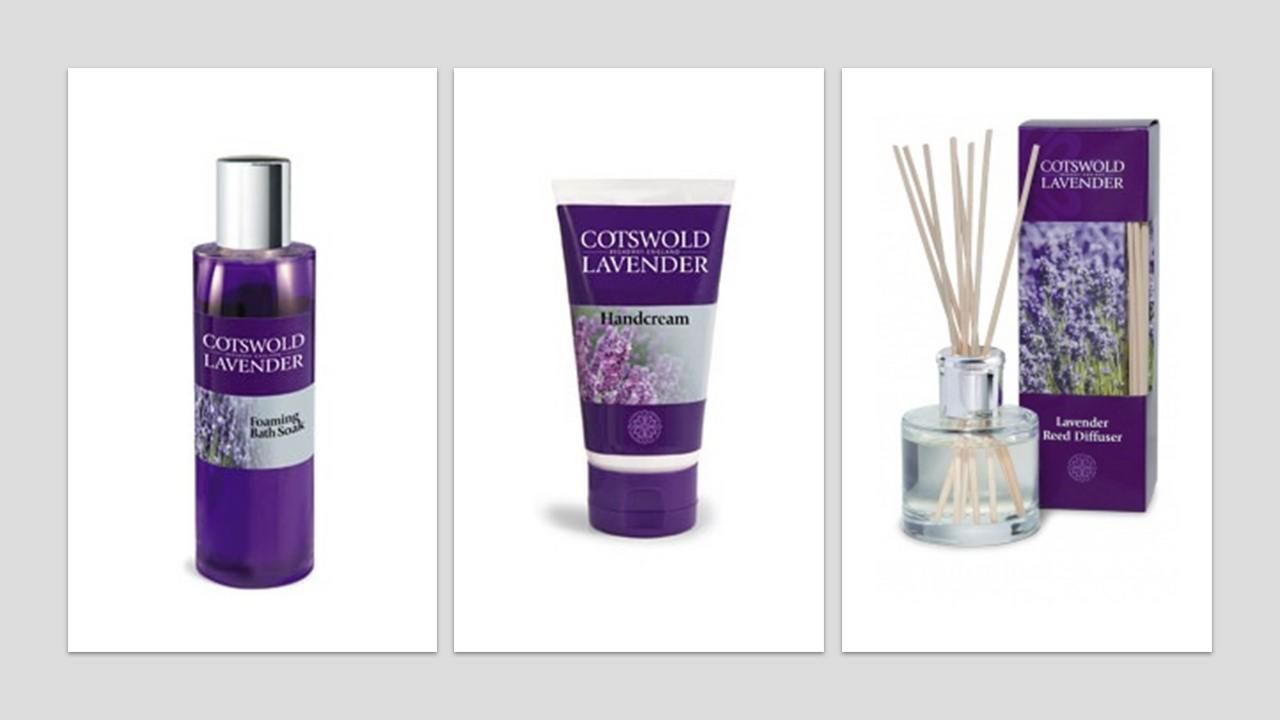 Cotswold Lavender is a wellbeing and beauty wholesalers that farms their lavender on-site. When Charlie, of Cotswold Lavender, moved to Hill Barn in 1995 he wanted to farm something original that would appeal to consumers, "We looked at many different ideas, but we kept coming back to Lavender and Cotswold Lavender grew from there." They use naturally softened rainwater for the steam distillation of their essential oils, a process thought to have been invented by the ancient Egyptians and maintained by them today.
Cotswold Lavender's most popular products include soaps, hand cream, and hand wash. Charlie of Cotswold Lavender said, "Lavender is great for helping to get a good night's sleep and so our Slumber Spray, for pillows, and Slumber Gel, for temples and pulse points, are also very popular.
3. Heathcote & Ivory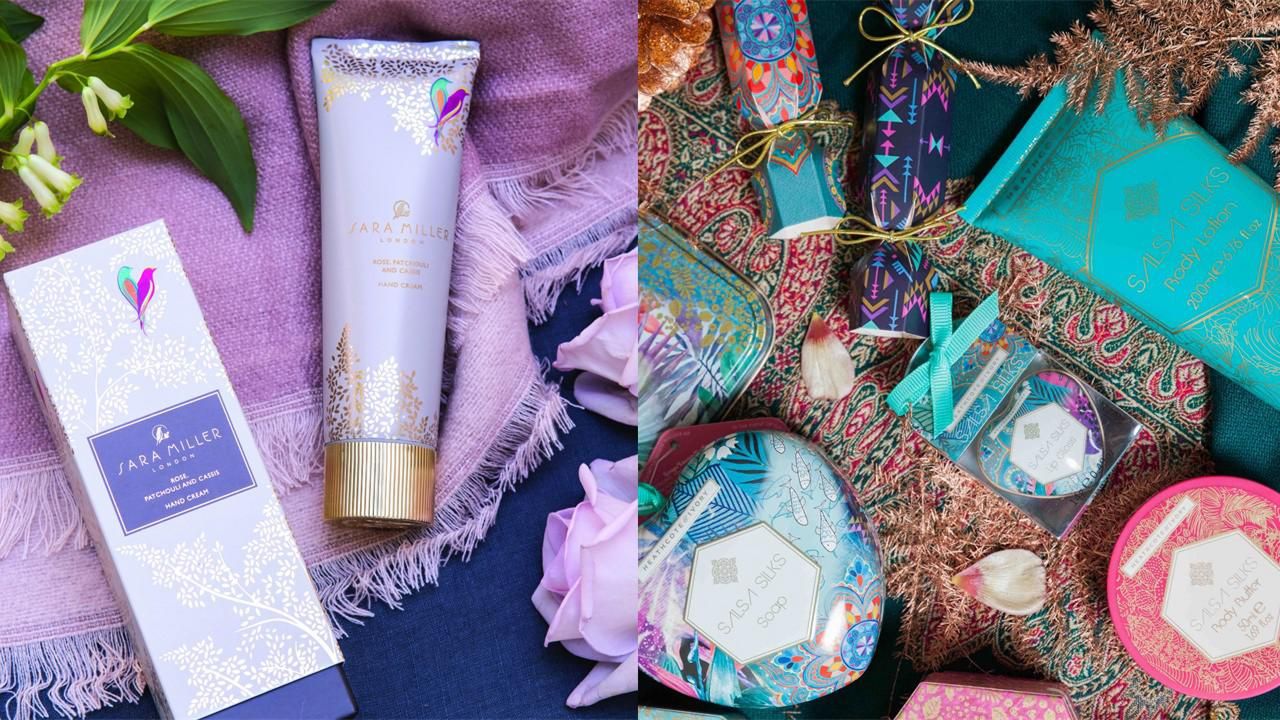 Heathcote & Ivory began as a small family run business solely producing soaps and scented candles. They quickly expanded into a beauty wholesalers, stocking wholesale beauty products and beauty gift sets in renowned department stores, and independent boutiques, across the UK. Their products are inspired by the world of interior design and the great outdoors, which makes them a trendy addition to any home. Heathcote & Ivory specialise in hand care and beauty gift sets using only the finest ingredients including essential oils and actives.
4. Betty Hula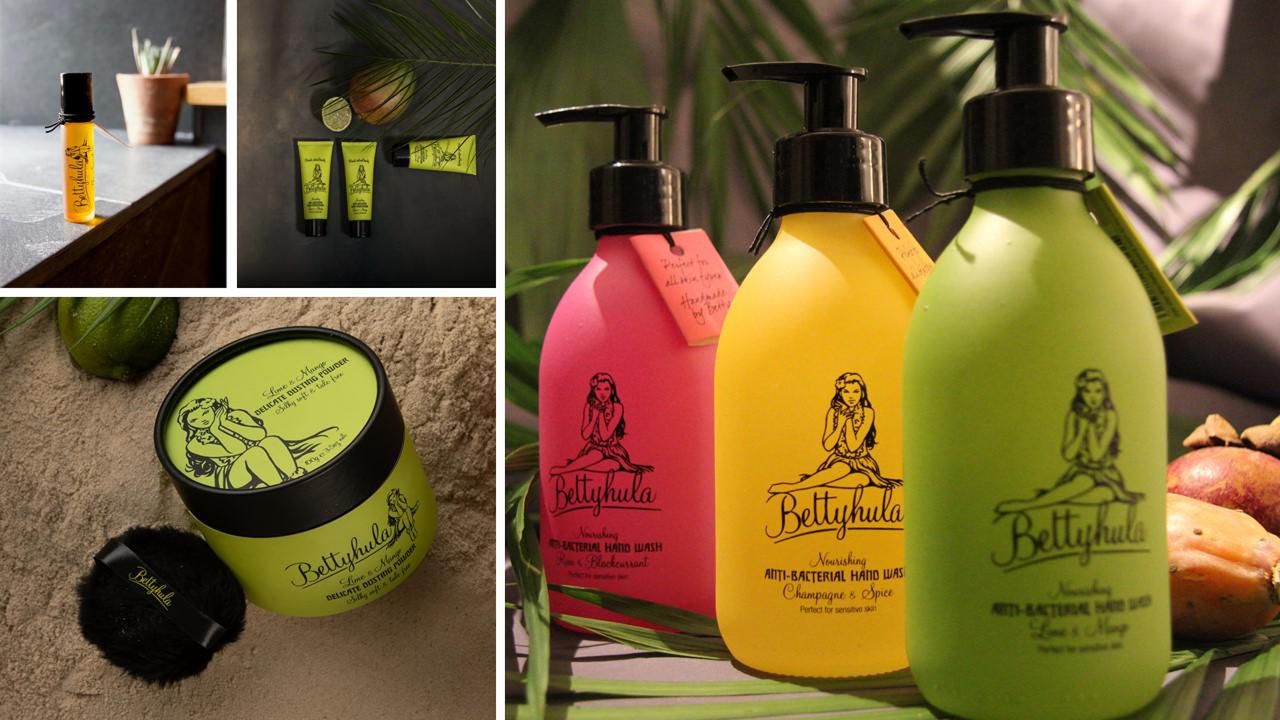 Betty Hula creates soothing, luxurious, and affordable products that leave skin feeling nourished and revitalised. All of their beauty products and beauty gift sets are handmade in the UK using natural and vegan friendly ingredients, infused with the scents of the tropics. The name Betty Hula comes from a persona they created to give their brand a personal touch. Lisa of Betty Hula said, "Betty is a caring Hawaiian girl who grew up being taught natural skincare recipes and traditions passed down from her relatives. She's brought over her love of all things natural to the UK."
When Betty Hula set about developing their wholesale beauty products they wanted something that would help them stand out, "The Hawaiian look and scents make our collection stand out from other beauty wholesalers. The association of the natural good honest ingredients fit perfectly with the Hawaiian skincare rituals." There most popular products are their Natural Anti-Bacterial Hand Cream and their Secret Oil Rollerball, a moisturising oil.
5. Sevin London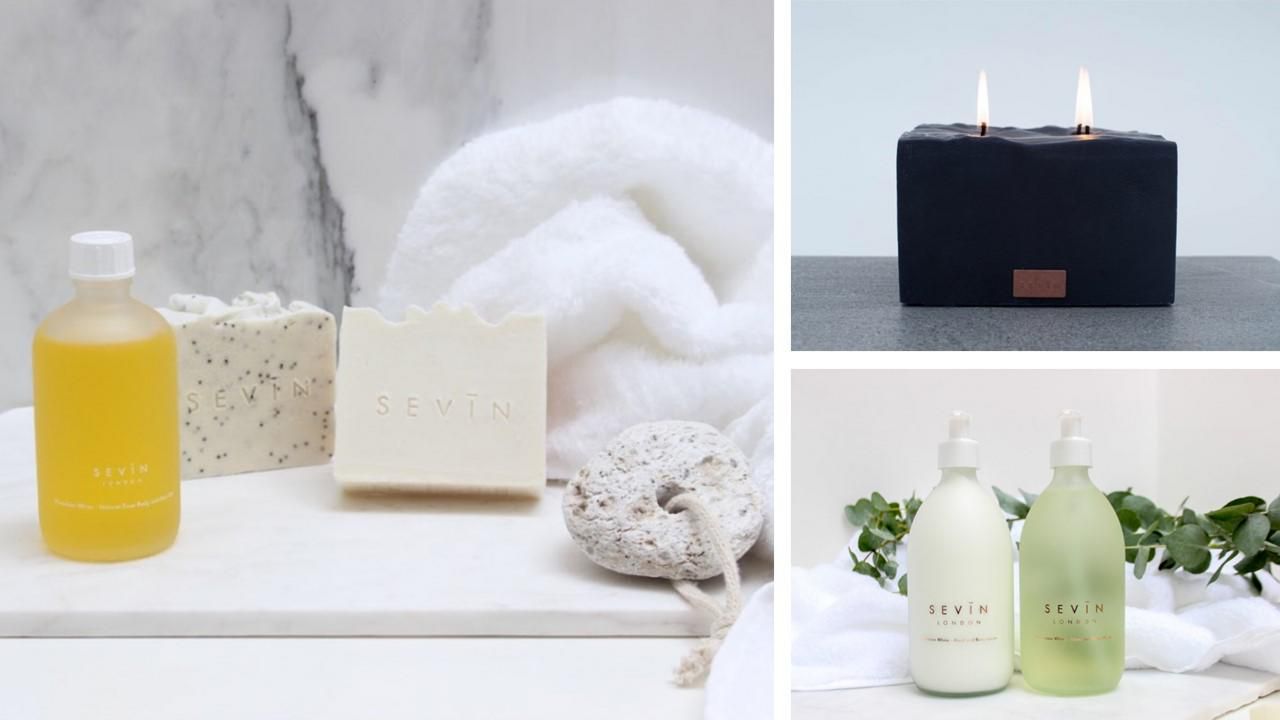 Sevin London is a beauty wholesalers that offers the best quality wellbeing and beauty products. They are inspired by what nature has to offer, and this really comes through in the look and feel of their products. Their aim is to go beyond conventional beauty and awaken all your senses. Sevin takes a minimalistic approach to their wholesale beauty products using neutral palettes and earthy textures with a twist of contemporary design. Sevin London stock handmade soaps, scented candles, soft towels, and organic sponges in an effort to turn your bathroom into a relaxing sanctuary.
6. Samantha Ashton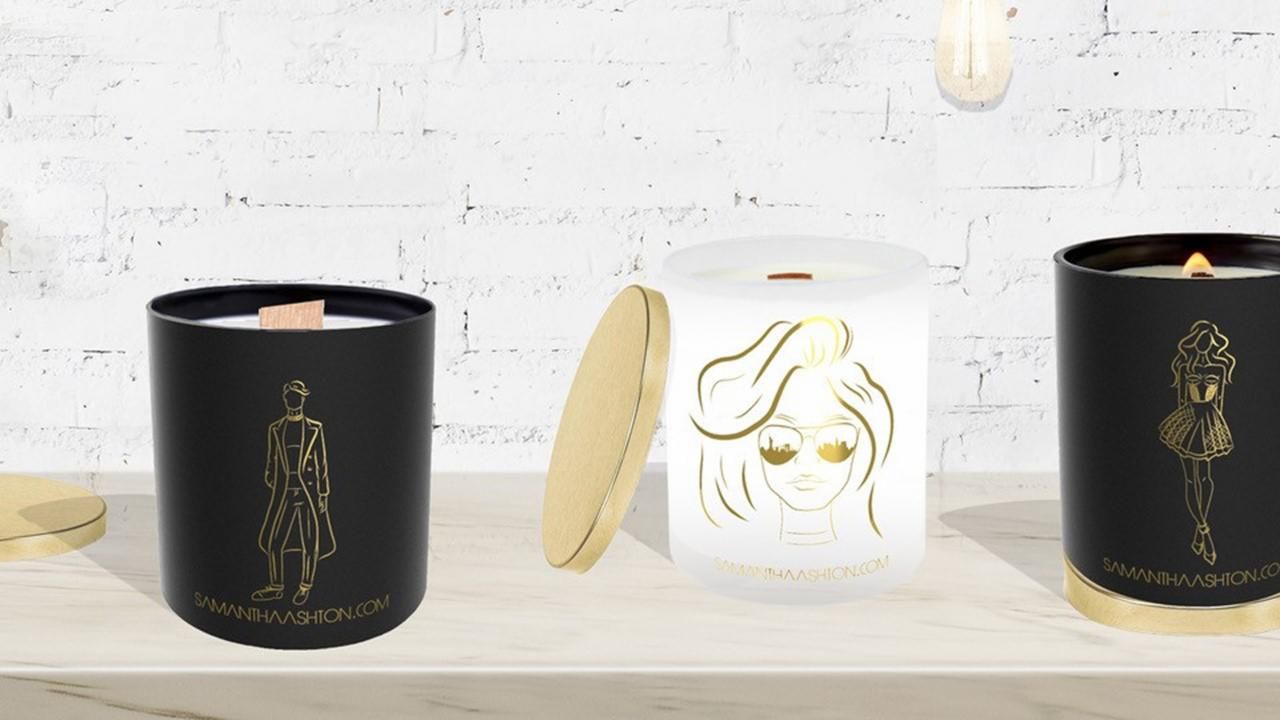 Samantha Ashton is a beauty wholesaler that specialises in candles. They create interior styled candles that are kind to the planet while simultaneously being fit for the runway. Samantha from Samantha Aston said, "Luxury candles have been a staple in homes around the globe for decades as has art pieces derived from fashion sketches, we look to combine the two; after all who said art has to hang on the wall."
Samantha Ashton strongly believes that you cannot get through a single day without having an impact on the world around you, "We promote a zero waste, a reuse/recycle mentality, with each element carefully selected to align with these beliefs. From the biodegradable vegan wax and wooden wick to the reusable glass housing."
These suppliers, along with many other stunning beauty wholesalers, will be showcasing their products at this year's Autumn Fair. Come along and see what is on offer in the Beauty & Wellbeing sector in Hall 6.
Explore More Newsletter Content
Meet the Team Textile and Fabric Insights S/S 2020 Fashion Trends How to: PR