11 Sep 2019
The Team's Favourite Products at Autumn Fair
Unique and beautiful wholesale products covered the show floor at Autumn Fair 2019. With so many to choose from across the 11 sectors, the team set out to find some of their favourites.
Necklaces from Big Metal
Jennie Kwan – Creative Manager
"I'm a big fan of tortoise-shell and these necklaces are modern, fun and add a touch of print to any outfit. Love these!"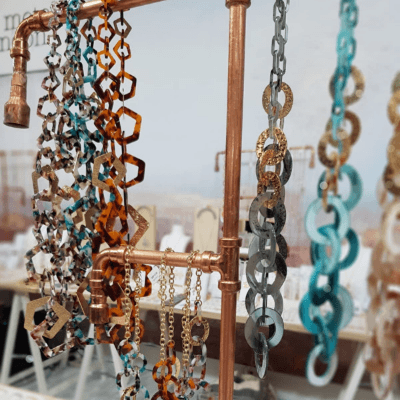 Monkey Table Lamp from The Libra Company
Kieva McLaughlin – Digital Content Producer
"Animal themed home accessories are really trendy and I adore monkeys. I think it brings character to the home. This is definitely on my Christmas list!"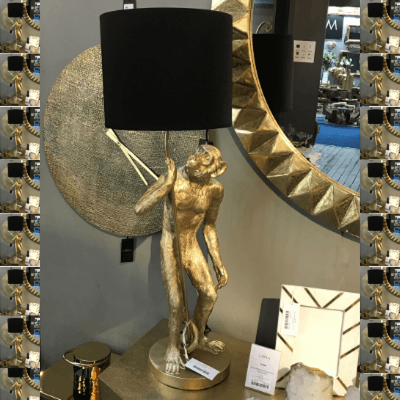 Flowers from Hill Interiors
Suzanne Ellingham – Head of Content
"My fave display was this flower bed over at Hill Interiors. Loved the brights and it is on trend for next year."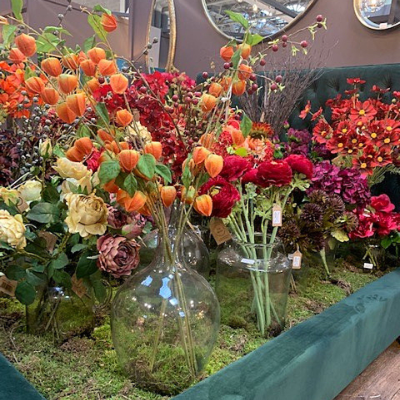 Glass Vases from Kaemingk
Leanne Roche – Marketing Manager
"This is an amazing brand that specialises in the most beautiful authentic items for home and garden! These coloured glass vases are perfect. They are fun and great at adding a splash of colour into a room. They are so on trend with the mustard, pinks and dark greens, WANT for my flat!"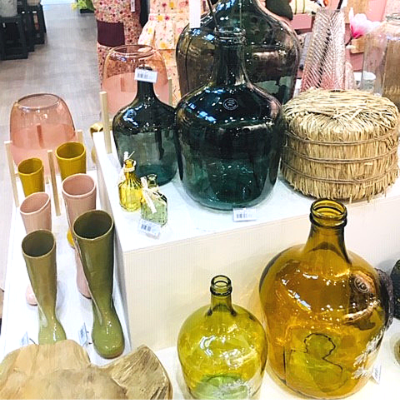 Piggy Banks from Fujian Dehua Junfu Ceramics
Sebastian Brasseur – Head of Sourcing
"What I like about this product is that it shows the good quality products from all around the world that you can find in the Sourcing sector at Autumn Fair. I will definitely be taking one home for my son."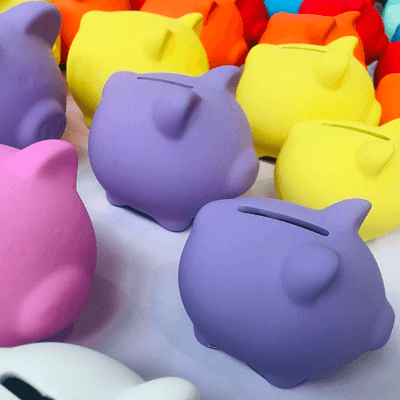 Stylish Speakers from Gingko Electronics
Giovanni Musio – Head of Marketing
"It's about their design, I found them unusual yet stylish. It reminds me of the gramophone, while being modern and minimalist. It would fit perfectly in my flat and it matches my style of refined simplicity."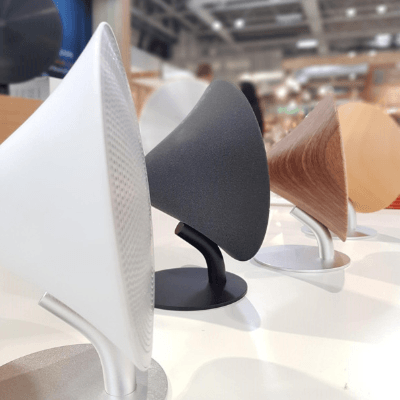 Colourful Umbrellas from Floss & Rock
Ella McCollin – Social Media Executive
"I love these umbrellas that change colour when they have contact with water. They had lots of different quirky designs to fit every kid's different personalities and they make the rainy British weather quite cool!"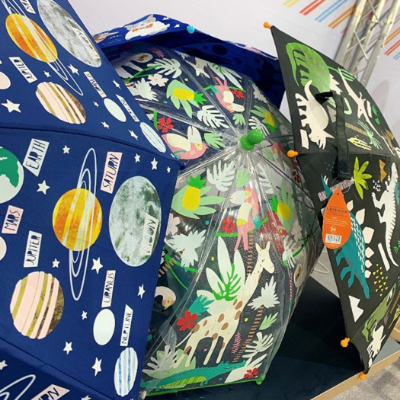 Want further access to beautiful wholesale products for your store? Look for inspiration in our Autumn Fair 2019 highlights section.
Discover More Newsletter Content
Autumn Fair Highlights Sustainability at Autumn Fair 4 Innovative and Unique Brands