Emily Victoria Candles
Stand: 6K15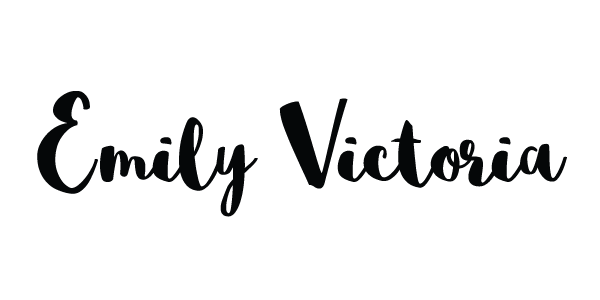 OUR STORY

Emily Victoria Candles was established in 2015, just after Emily finished university and turned 21. Her love for all things scented inspired her to open her very own business. Little did she ever imagine after starting by cooking up her recipes in Mums' kitchen, she would now be in her very own unit working along side her Mum and their very own team producing products to dispatch up and down the country. 
OUR PRODUCTS
Wax Melts
Our highly scented wax melts are long lasting and provide hours of fragrance and with +100 fragrances, why settle for vanilla when you can have raspberry lemonade! Each individually hand poured into neat bespoke containers which are 100% recyclable. Either use a full wax melt or break a section off and simply pop onto a melt burner, along with an unscented tea light underneath. Then sit back and relax whilst your melt begins to release its powerful scent and fill your room with the ultimate fragrance. A great chance to offer your customers an inexpensive product which will bring back many return sales time after time.

Room Sprays + Refills
Say hello to effortless home fragrance! We've created the perfect product for people on the go who just can't get enough of our scents. Our room sprays will freshen your home with an instant burst of fragrance.

Reed Diffuers + Refills
Why will you our reed diffusers? There's no flame! You can leave them unattended without a worry and they'll constantly fragrance your home. Not only that but they'll last for weeks and weeks! To get started remove stopper and add reeds - please allow 24 hours for the fragrance to absorb then flip reeds over. For maximum scent, include all 7 reeds and turn weekly, scenting your room for weeks on end. Don't worry, once all scent has diffused you can replenish with a refill.

Diffuser Oils
Infuse your home with the right fragrance oil to compliment your mood, whether you're feeling fun and fruity or clean and calm we've got the perfect scent for you, day or night. Just add 5-7 drops of our fragrance oil to your oil burner and dilute with water, replenish frequently.

Bath Fizz
Shh, it's time to relax! Run yourself a warm bath and use a little or a lot of our magic dust, Packed full of fun, fizz and foam - plus oozing with colour too! Something you may not know - our bath fizz also contains sweet almond oil, which is easily absorbed, and helps to leave the skin soft and satiny smooth yet it is non-greasy. Rich in vitamins A, B1, B2, B6 and E.

Triple Butter Soap Sponges
Our handmade triple butter soap sponges are made with mango, shea and cocoa butter, fabulous for moisturising and nourishing your skin! Suitable for in the shower, bath time or even great for washing your hands with! Weighing in at a whopping 200g you'll be able to reuse over and over and once the soap has gone you'll still be left with your sponge- win, win! This two in one product is a life hack we couldn't live without, bursting with fragrance, colour and quality ingredients you're going to love it. There's a massage layer which means they're perfect for exfoliating and ideal for removing fake tan. The thick creamy lather is also great for shaving too. 

Body Wash
This is no basic body wash, our formulation contains only the best organic oils, creating thick, creamy lather to lock in all that moisture. Measuring in at a whopping 500ml you'll be able to experience shower after shower in one of our eight scrumptious scents!

Body Buff
What is a body buff? It's a sugar + shea butter body scrub, made with only the finest ingredients rich in butters and oils (shea butter, jojoba, sweet almond and apricot kernel oil) -exfoliating has never felt (or smelt) so good! Not only that but they'll leave you feeling silky soft. Don't fret we've taken secret measures to ensure there's no greasy after feel - only the best for you guys! 

Wonder Whip
At Emily Victoria we love a good 2 in 1 product and after the success of our triple butter soap sponges we thought it was about time we brought you a new life hack... so welcome the wonder whip. A whipped soap, suitable for in the shower or bath and ideal for soaping and shaving. This new innovative product creates a creamy lather with fantastic foam. Use with a body puff for that extra oomph...
OUR STORY

Emily Victoria Candles was established in 2015, just after Emily finished university and turned 21. Her love for all things scented inspired her to open her very own business. Little did she ever imagine after starting by cooking up her recipes in Mums' kitchen, she would now be in her very own unit working along side her Mum and their very own team producing products to dispatch up and down the country.