16 Apr 2018
UK Toy Market Report: Part 2
Lessons for Small and Medium Enterprises
Companies employing fewer than 250 people are the backbone of the UK economy, making up over 99% of all UK businesses and accounting for more than 60% of UK private sector employment. Their success is therefore critical to the wider retail sector.
The SME Growth Tracker also found that British SMEs are forecasting revenue growth in 2018, despite small business confidence being at an all-time low.
The report's SME Confidence Index for individual businesses fell from +5 in September 2016 to -8 in September 2018, while the SME Confidence Index score for the UK economy dropped from -13 to -22 over the same period. Despite a lack of confidence, SMEs forecasted an average of +1.6% revenue growth, +0.9% profit growth and +0.6% jobs growth over the coming 12 months.
Brick and mortar retailers can capitalise from the closure of Toys R Us in 2018. Largely held back over the years due to its inability to move on with the times, its dated website and uninspiring instore experience were cited as the main reasons for its poor sales performance.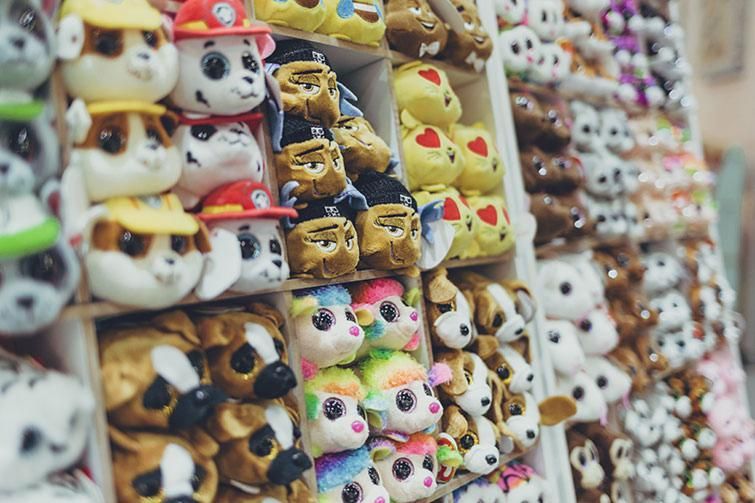 An interview with ToyNews in March 2018, the Head of Toys and Children's Gifts at Play Room - the toy division of Associated Independent Stores, Miles Penhallow said "I expect that the face of toy retailing will be changing over the next ten years."
"So many toy purchases are made on impulse. I believe that single store independent retailers in the high street will find retailing even more challenging as the full effect of internet sales is felt. The high street will always attract shoppers and I believe that our department stores are best placed to prosper due to the variety of products that they can offer in their stores," he continues.
However, single store toy retailers can continue their fight by focusing on the in-store experience to drive footfall and consumer engagement. Hamleys' stores are a great example where their displays and hands-on experiences keep customers happy and aids to the in-store environment.
Another case of stores making changes of the in-store environment involves the National Autistic Society. In 2017 the charity carried discovered that 64% of families affected by autism avoid going to shops altogether. As a result and after a successful trial, The Entertainer rolled out a weekly 'Quiet Hour' in March 2018 across 145 stores nationwide to create a calming shopping experience for autistic children after a successful pilot. The high-street retailer has been praised by the NAS for "making whatever changes they can do to support the needs of all their customers."
There are undoubtedly challenging times ahead, but the British retail sector is exceptionally resilient. Those with well-defined value propositions, that are able to innovate and adapt while capitalising on new technologies in order to meet evolving expectations are the most likely to succeed.
Independent retailers can see an opportunity as a result and are looking to capitalise on the fall of a giant. Being smaller in size is no hindrance, with more and more stores continuing to diversify their offering, they are able to pivot and adapt quickly to any market pressures.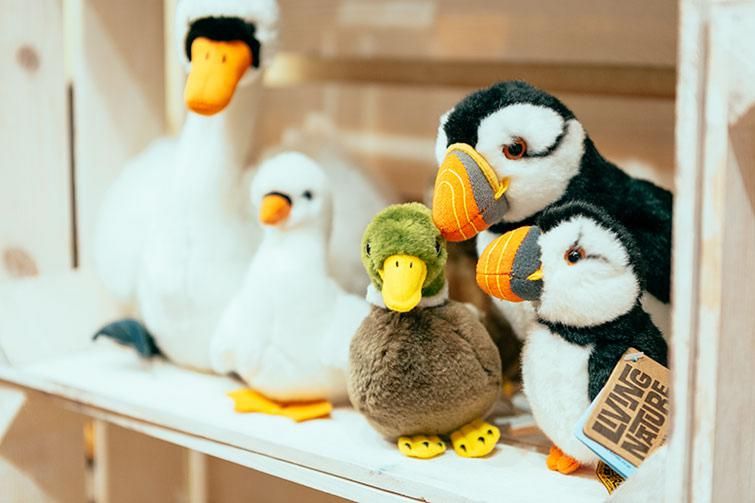 The Autumn Fair Solution
Trade fairs continue to offer a strong route to market for kids wholesale brands as retailers are continually on the search for new suppliers in order to take a share of the £3.4bn UK toy market. Research conducted by Cog Research on behalf of FaceTime (the Association of Event Organisers' exhibitor training initiative) found 76% of visitors at exhibitions make new purchasing decisions, and have existing ones reinforced.
This is a statistic that is supported by Autumn Fair's own research in 2017, a survey in which 94% of respondents believe exhibitions are still an essential source of new suppliers and products. The timing of Autumn Fair provides a vital selling platform for quality consumer leisure goods, toys and sports specialists Wilton Bradley Ltd. Simon Bradley, Head of Sales at Wilton Bradley Ltd explains the reasoning behind their presence in 2017, "We wanted to exhibit at Autumn Fair as we have a strong product range coming out towards the end of 2017 and it is a great place to pick up sales leads. Autumn Fair enables us to catch the back end of Christmas business as well as making sales for next year."
Having a presence at Autumn Fair is crucial for most exhibitors. Murray Smith, Marketing Manager at Keycraft Ltd finds that establishing a presence at Autumn Fair is crucial to launch new products, as they launched the new Goobrands collective. "It's our fourth year at the show and we get better results each time. We've used Autumn Fair over the years to showcase our latest innovations, so now retailers and buyers know to come and find us here."
Looking to exhibit at Autumn Fair? Find our more information here.