18 Apr 2019
Behind the Scenes: An Interview with Rachel Ellen
Rachel Ellen, a wholesale greeting cards company based in Nottingham, was established 22 years ago by former West End ballerina, Rachel Church. When Rachel hung up her dancing shoes, she looked to a hobby of hers for her next career move.
She always had a passion for painting, but it was something she did for fun, rather than commercial benefit. Once she was finished with professional dancing, Rachel began painting cards for her friends at her kitchen table in her flat in London. Within a year, she had attended her first trade show and was selling her greeting cards to retailers across the UK.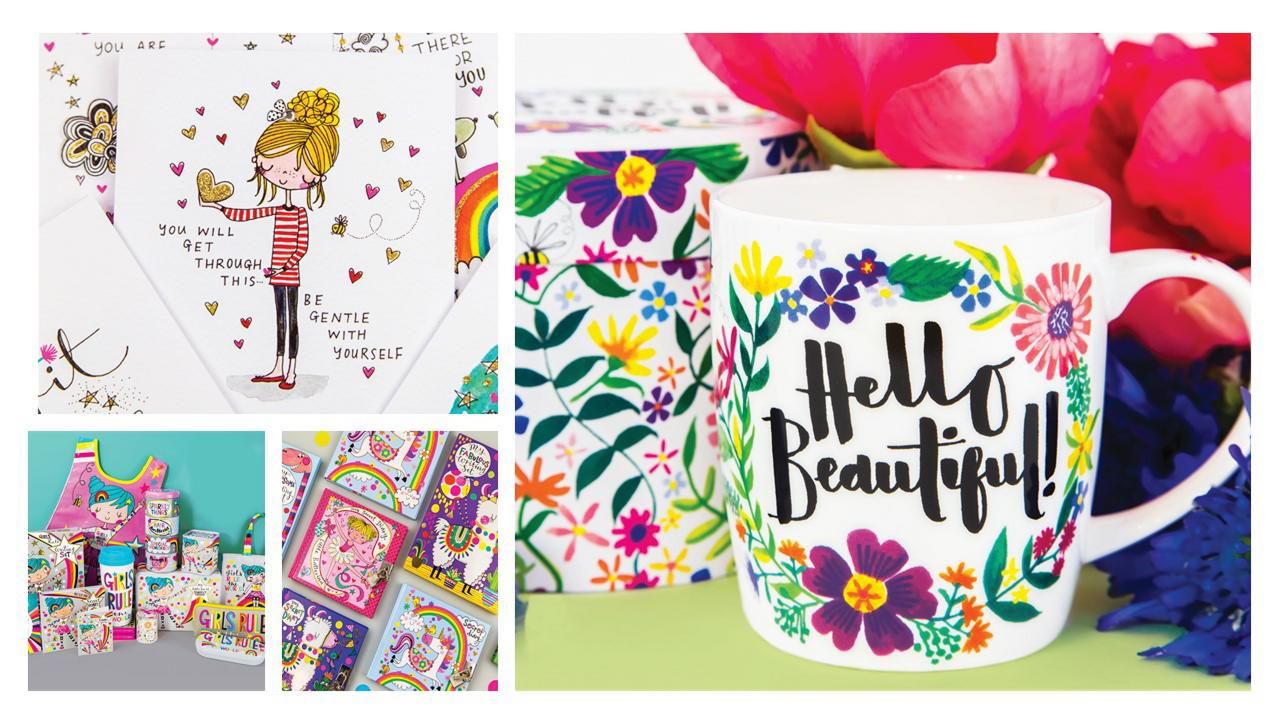 Rachel Ellen is now recognised as one of the UK's leading suppliers in children's wholesale greeting cards and co-ordinated gifts. What started as a hobby, has turned into a booming retail business. Paul Roberts, Commercial Director at Rachel Ellen, puts the company's growth down to their attention to detail and the quality of their products, "Everything is still hand drawn and hand painted. Everything has to be the absolute best it can be. We are not trying to rule the world, we are just trying to supply the best possible products to our market. It sets us apart from our competitors. All of our products are hand checked and hand finished. We cut our greeting cards in house, apply all the finishes, the badges, the glitter, everything we do is the best it can be."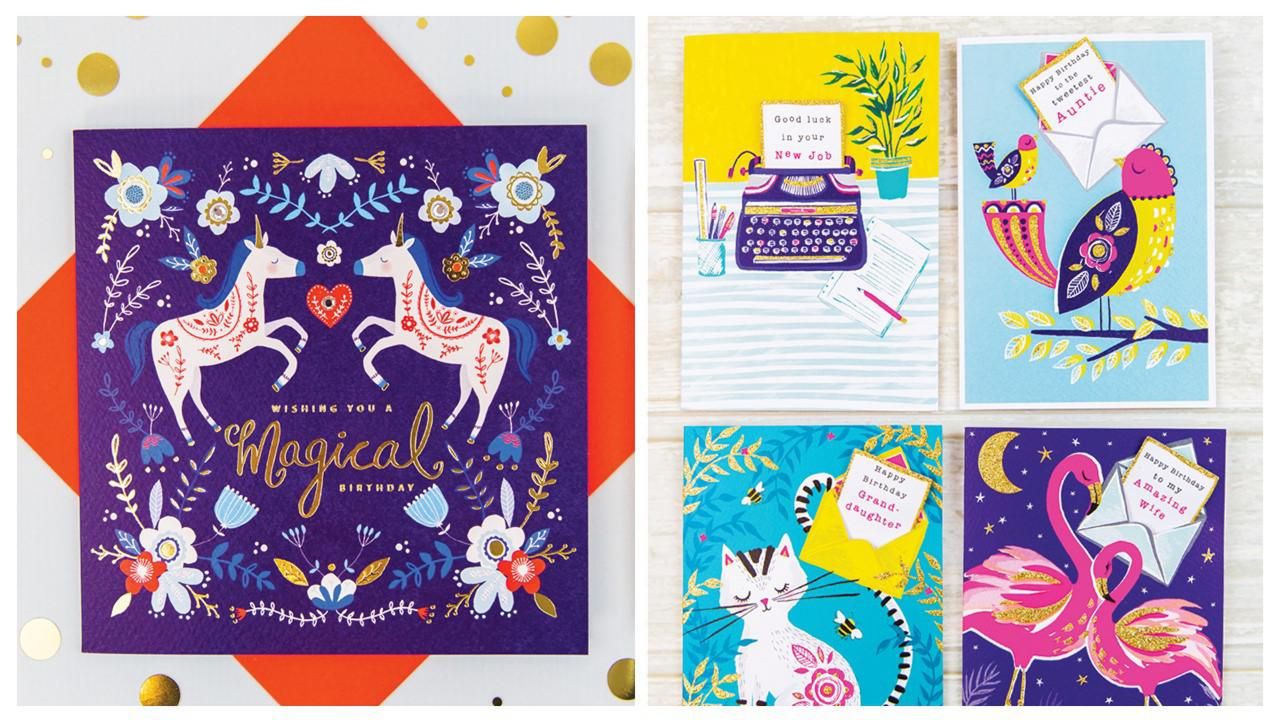 To stay relevant, Rachel Ellen plans their designs 12 months in advance. Paul was tight lipped on where Rachel gets her trend inspiration from for her wholesale greeting cards, but he did admit that to some degree it was guess work, "Rachel always goes on her gut instinct, she doesn't copy anyone, or pre-guess what other companies might be doing, she just does what she thinks is right and most of the time it works. For Valentines 2020 we will have multiple designs, so if one doesn't hit the mark, another three will be really strong sellers."
The chatter about the demise of greeting cards, and their replacement with texts and e-cards, has been around for years, but it's just not something Rachel Ellen has noticed, "We are printing as many cards year on year, if not more each year. It's good to see that if you do it well and you are the best at what you do, there's still a big market for greeting cards."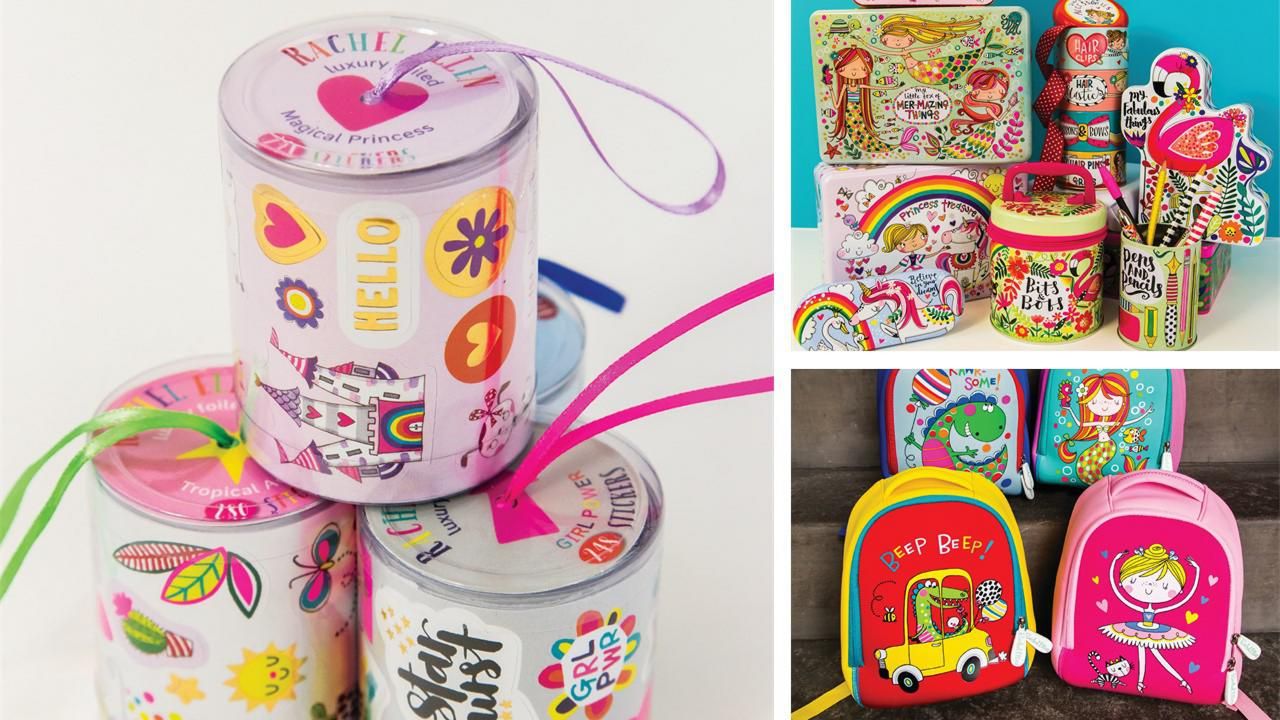 There's a few reasons that Rachel Ellen exhibits at trade shows like Autumn Fair, the most important being the chance to physically meet their customers and get their feedback, "Other than our sales agents, we don't have much opportunity to physically interact with our customers, so it's extremely important that we go to trade shows to get a better understanding of what they like and dislike. It's a great opportunity to meet with existing customers and find new ones. Our marketing efforts before and during the show goes a long way in bringing new people to our stand."
Looking to meet suppliers like Rachel Ellen? Visit Autumn Fair and start networking with the best in the retail business. Alternatively, you can exhibit at Autumn Fair to find similar success.