28 May 2019
How to: Exhibit at a Trade Show Abroad
Exhibiting at trade shows abroad is a really good way to break into international markets. When your brand has grown as much as it can in your home country, it's time to think about selling your products overseas. If you're exhibiting, or thinking of exhibiting, at a trade show in another country, these are the things you need to think about.
Before the Trade Show
The first thing to think about is whether you have enough stock to start selling your products abroad. If you do well at the show, will you have enough supply to meet the demand? Your stand is the next most important element after the products themselves. If you're getting a stand made, it will be cheaper to source it from the country you're exhibiting in, rather than having to pay to ship it over.
If the country you're exhibiting in doesn't speak your first language, is there someone you can bring that is fluent in their native tongue? If you're talking to customers, it's important that you both understand each other completely. The same goes for your marketing collateral, make sure it's translated into the country's language.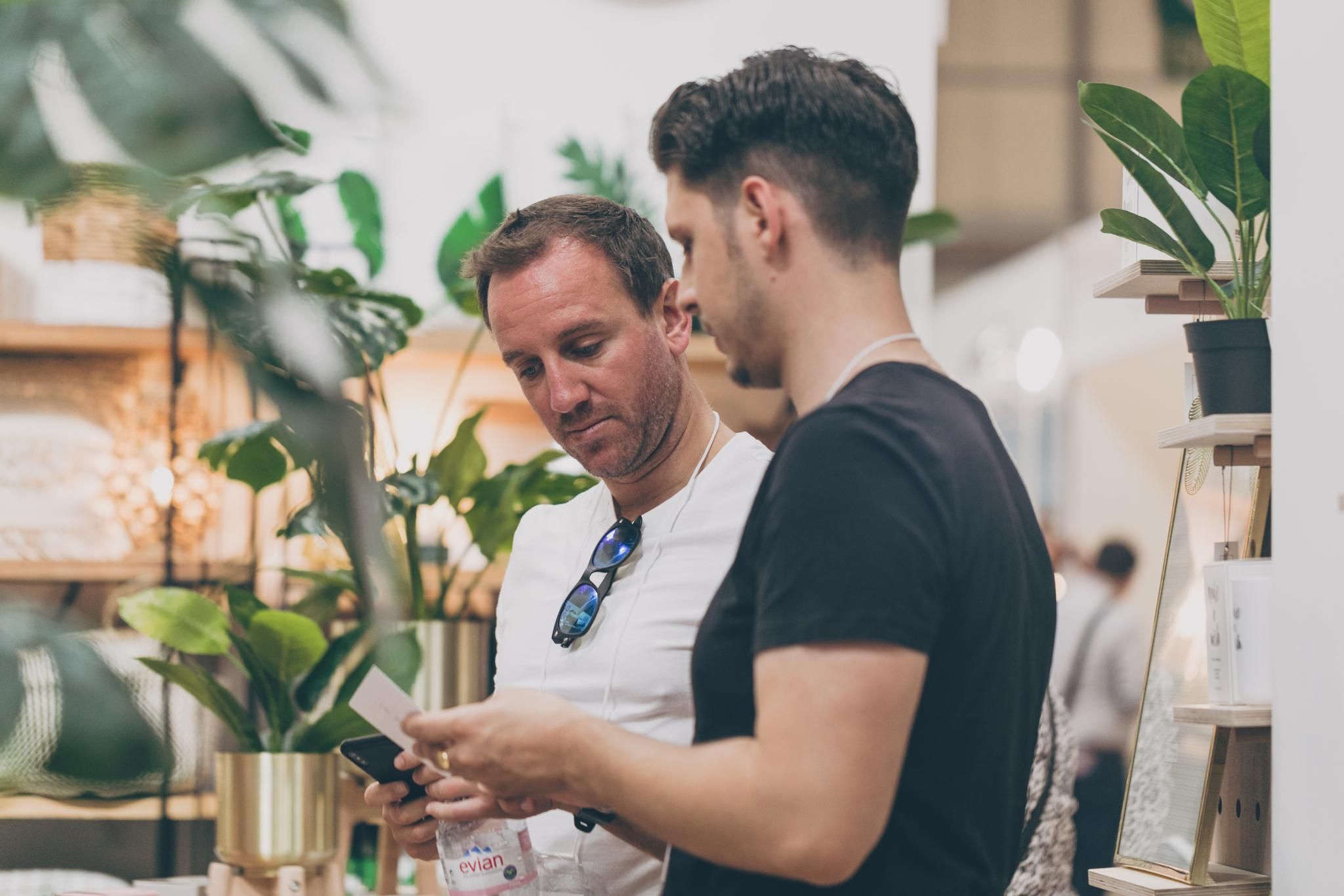 Make sure and book your flights and accommodation well in advance of the trade show. If it's a big show, the hotels in the surrounding areas will book up quickly. Make sure you have all the relevant visas and documents you need too.
Lastly, if you're exhibiting abroad double check all the logistics. Make sure everything is ready to ship well in advance in case something happens and you can't get your stock to the show. It's also important to familiarise yourself with the exchange rates, taxes, and time zones so you're fully prepared when you get there.
During the Trade Show
Arrive to the trade show a little bit in advance so you can make sure everything has arrived to set up the stand. If there's a big time difference you'll also want to get used to their times so you're fresh when the show opens.
If it's your first time exhibiting in this country, you won't have as many existing customers to meet as some other stands. Step up your marketing game before and during the show to let everyone know you'll be there. Launch a new product or host a drinks ceremony or competition to attract attention.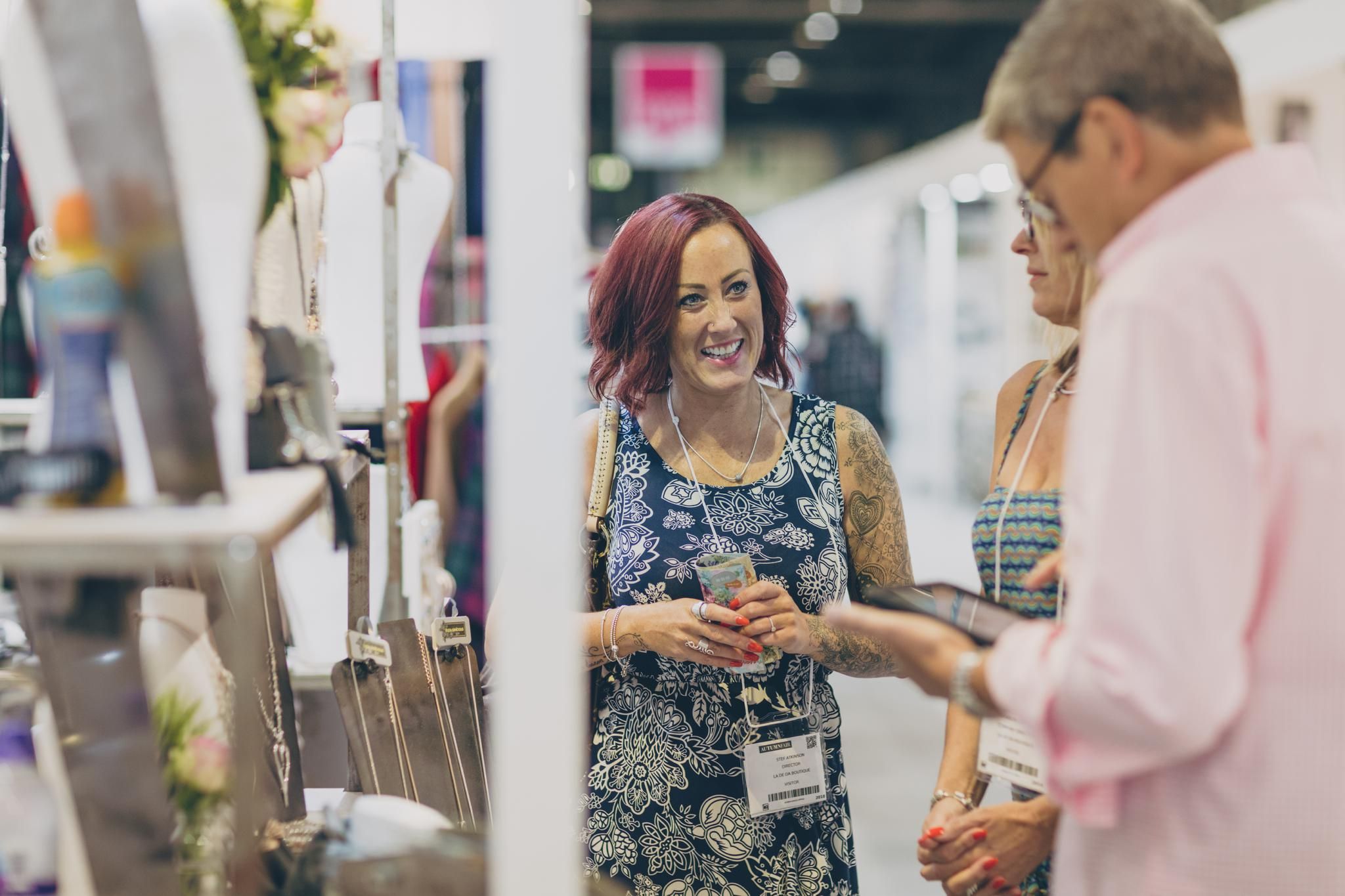 Collect as much data at the show as possible. You might have hundreds or thousands of people visiting your stand and you won't remember everybody, so you need to come up with a system to keep track of your potential customers. Some trade shows, including Autumn Fair, will have electric scanners to help you do this.
If you've has a successful trade show and you want to come back the following year, the best time to rebook is at the show. You can bag a stand space early on in a good position.
After the Trade Show
When you have finished the trade show, make sure you follow up on all your leads. If there's a language barrier, it's important to have someone (other than google translate) interpret the emails for you. Visitors to trade shows see just as many suppliers as you see customers, so they may have lost your details and are waiting for you to make contact.
Once you have followed up on all your leads, hold a performance review and see what you can do differently next time, there's always room to improve! Once you've done this you can take a well-deserved break before you start preparing for your next show.
Looking to exhibit at Autumn Fair? Learn more about the UK's most crucial home and gift marketplace of the season here.