27 Aug 2019
The Innovation Revolutionising the Packaging Industry
With Autumn Fair just around the corner, we checked in with one of our speakers Santiago Navarro, from Garçon Wines, to take a closer look at packaging in the wine industry. While other industries have developed and innovated in response to consumer and environmental needs, the wine industry has remained unchanged. This offered Santiago the perfect opportunity to introduce a revolutionary new packaging concept that would bring the noble and proud wine industry into the 21st century.
Although there are countless variations of wine on the market, you're unlikely to find these in any bottle other than the Bordeaux or the Burgundy. These bottles may look nice, but from an environmental and functional perspective they don't work.
Describing the round shaped bottle, Santiago said, "They are a spatially inefficient, heavy bottle that breaks easily, and require a lot of secondary packaging, they have a grotesquely high carbon footprint". Navarro adds that consequently gifting, and online retail has suffered, "To gift products cost effectively and efficiently and in an eco-friendly manner through a supply chain, when you have a product that is not fit for purpose creates a whole bunch of issues."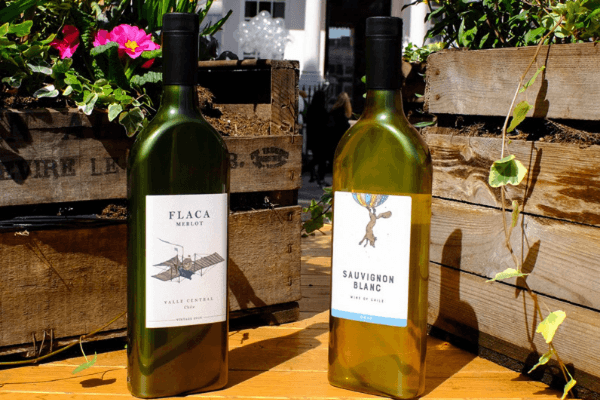 This presented a clear problem for Santiago to solve. To come up with a wine bottle and wine packaging that, "works for a 21st century world, that can be easily moved, that looks good on a dining table, and most importantly is a sustainable packaging option," explains Santiago. Many of us would agree with Santiago's view that "nobody will give a gift that looks ugly" and he also recognises the emotional and conventional connection people have to the traditional wine bottles. So how does this leave room for much needed change?
For Garçon Wines , the importance was on, "achieving the functional and environmental benefit while simultaneously retaining the emotional and experimental", says Navarro. They discovered that the best way to do this was by taking a cross-section, a slimline version of the round bottles we know and love. Importantly, producing "a flat wine bottle, not just a flat shape with their Letterbox Wine bottle," says Navarro.
There is clearly a lot of thought, time and commitment that goes into this product. Navarro shares, "Letterbox delivery has very important environmental benefits beyond what we might call convenience benefits". Weighing in on the benefits makes this clear. With this new and effective innovation, Garçon Wines can get an impressive 10 flat wine bottles into a space that would typically occupy 4 round bottles. This equates to more than double the number of products in a pallet, cutting transport and storage costs, as well as a proportionate cutting of carbon emissions. Each bottle is made entirely from recycled PET and produced with the energy generated from solar panels.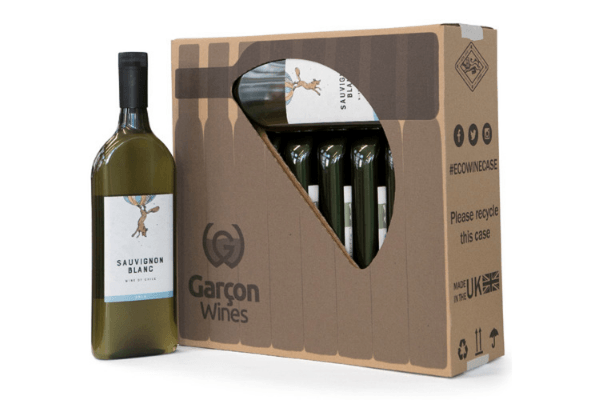 Whilst Garçon Wines have succeeded in creating a product and package that has levelled up the online wine industry, the challenges that many innovators face was not lost on them. As Navarro admits, the "proportions of the bottles are challenging - round is more popular because it's easier to produce. There may be upfront costs, but we need to be doing the right thing, not the easy thing or sometimes the cheap thing".
Navarro references his team as his motivation, "As responsible business people, we chose to make a product that has benchmark sustainable packaging credentials". Garçon Wines are motivated by doing the right thing, encouraging sustainability and, "doing things that don't generate revenue but generate reputation and encourage others to do better." Cheers to that!
Santiago will be speaking Sunday 1st at 1PM on the Sourcing stage. Register for your free Autumn Fair ticket today to see his seminar 'Packaging: Presentable, Practical and Pollutant Free', and the other free seminars and talks.