19 Jun 2019
5 Greetings Brands Retailers Should Know About
The Greetings sector at Autumn Fair is full of the best wholesale greeting cards from all around the world. The diverse range that is on offer makes it a must attend for anyone looking to source wholesale greeting cards and stationery for their retail store, or anyone looking for inspiration. Here is a snapshot of some of the brands that will be at the September show.
1. Dean Morris Cards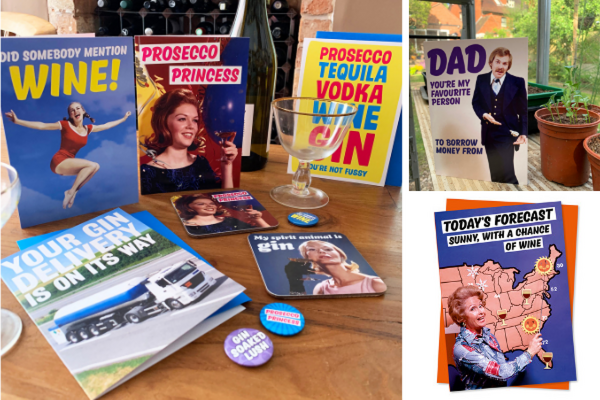 Dean Morris Cards began when the namesake started to make handmade cards for friends and family members. He eventually ventured out to make cards he could sell. To keep the brand unique he just designs what makes him and his friends laugh, and it seems others appreciate his idea of what makes a funny greetings card.
The Dean Morris Card's brand is now one of the industry's best-known humour card companies. Dean said, Dean Morris Cards' brand ethos is simply to make people laugh with humour that's a bit edgier than much of the other products on the high street. We get our inspiration from current affairs (Brexit and Trump are big sellers), random irreverence and internet humour."
2. Paper Salad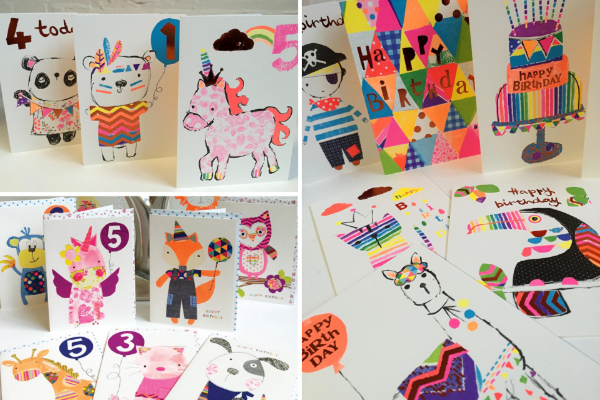 Paper Salad is an award-winning wholesale greetings company that brings you the brightest and most sparkly cards. All of Paper Salad's designs are produced by hand using paints, pencils and found papers, they are then creatively pieced together to create quirky cards at their studio in Cheshire. They pride themselves on their attention to detail, hand finishing and packing all of their cards. They supply to some of the most well-known retailers, as well as smaller independents worldwide.
3. Megan Claire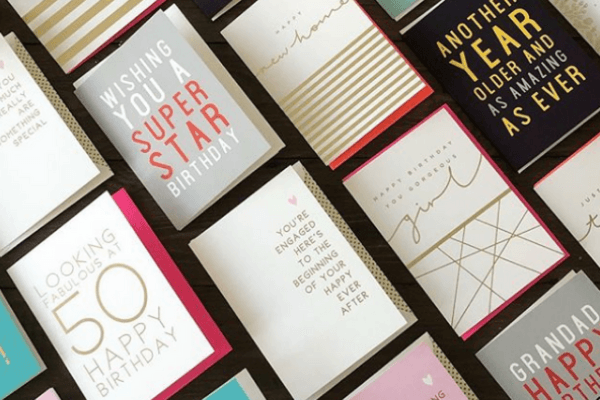 Megan Claire is a contemporary wholesale greeting card company based in Northamptonshire. They are stocked worldwide in local independent boutiques and in larger stores including John Lewis, Harrods, Harvey Nichols and Fenwicks. Every design is drawn digitally by founder Megan using bright and bold colours, quirky illustrations, and clever typography.
4. Brain Box Candy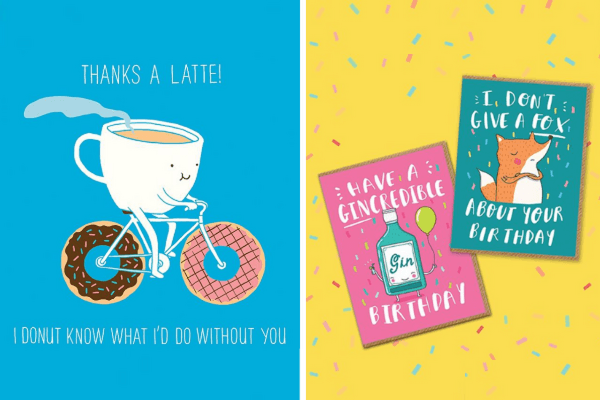 Brain Box Candy has dedicated 10 years of their lives helping to brighten someone else's day. They are a refreshingly different greetings company that aims to make people laugh. While they still specialise in wholesale greetings, they have also moved into stationery and funny gifts.
Brain Box Candy was born when founders Ben and Mark sat down and contemplated what their next step in life would be. Ben said, "The result was some almighty hangovers, a worrying perspective on our state of mind, but crucially, a notebook rammed with ideas. The rest, as they say, is history."
5. Rush Design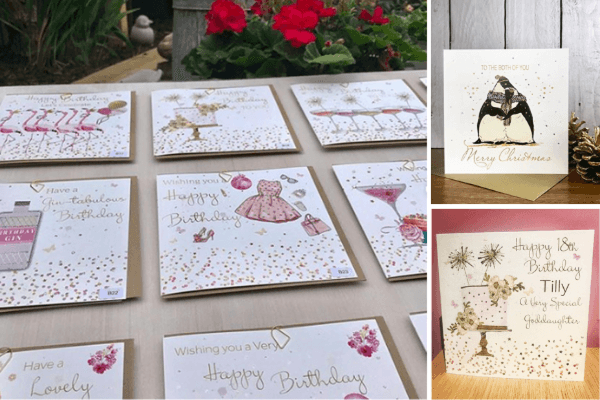 Rush Design is unique wholesale greeting cards company that takes inspiration from nature, fashion, and architecture. Their cards are made using the best quality materials and are hand finished to a high standard by their fabulous team. They also offer personalised cards which adds a special touch and sets them a part from other greeting cards companies.
These suppliers, along with many other exciting wholesale greeting card brands, will be showcasing their products at this year's Autumn Fair. Come along and see what is on offer in the Greetings sector in Hall 6. Get your free ticket here.