Success Stories: Sevin London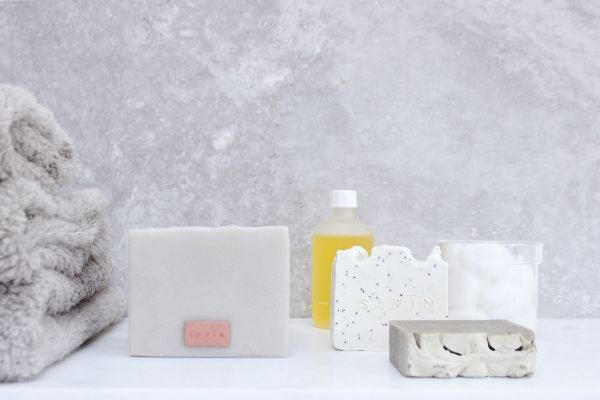 "As a first-time exhibitor, Autumn Fair 2018 was an enjoyable and useful experience and helped the business grow. That's why we're going back again this year." - Sevin Ersin, Founder & Managing Director, Sevin London
Focus and Challenges
An entrepreneurial spirit led Sevin Ersin to establish Sevin London in November 2016. Searching for health products that have a luxury feel and a contemporary style, Sevin realised there was a market gap. Today, the two main elements that the brand promise are that only natural ingredients, grown in a sustainable way, are used and, secondly all the products have a contemporary design.
The product launch process starts by Sevin working with a major fragrance company to develop a subtle, sophisticated scent that is exclusive to Sevin London. All the scents are designed to be relaxing, soothing and promote a sense of luxurious well-being. Once chosen, a scent is taken across the company's range of soaps, face and body lotions and candles, the aim is to create a sense of having a spa in your own home. Sevin is creating a portfolio of scents – both feminine and masculine – in the full range of its products that are stocked by 60 upmarket stores and boutiques across the UK and Europe including Heal's, Selfridges and Fortum & Mason in London, GLOBUS in Switzerland and Merci in Paris.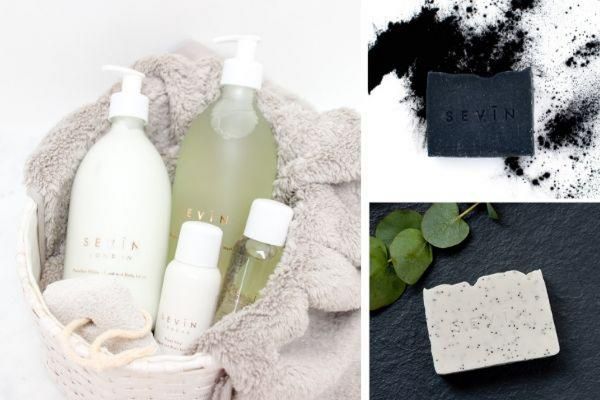 The challenge from the start has been to find the right stores - pricing is 'affordable premium' and the store style must be appropriate for displaying the luxurious Sevin London products.
The objective: Identify the most efficient and cost-effective way to find new stockists.
Sevin said, "We tried several shows before Autumn Fair and weren't sure it was right for the Sevin brand proposition. In fact, we did really well especially in opening new accounts which are the future growth of the business.
"A number of visitors said that coming on to the stand was like walking into a spa, they felt a positive sense of well-being."
The Autumn Fair solution
Sevin adopted a minimalist approach to the stand design, working hard to ensure that it brought alive the brand look and feel and created a sense of something a bit different and special. The effect Sevin aimed for was to make the stand feel as if visitors were walking into a spa. The displays were very carefully arranged and demonstrated Sevin's skill. Many stockists ask them to create the displays' in their outlets and this is a part of the customer support Sevin London offers.
Pre-show Sevin ran email campaigns to all their contacts and used Instagram and Facebook to promote the company's first visit to Autumn Fair. The show's website together with the Sevin London website were used to promote the stand. During the show, Sevin used their social media channels to continue to promote the company's presence at the show and its stand number and location.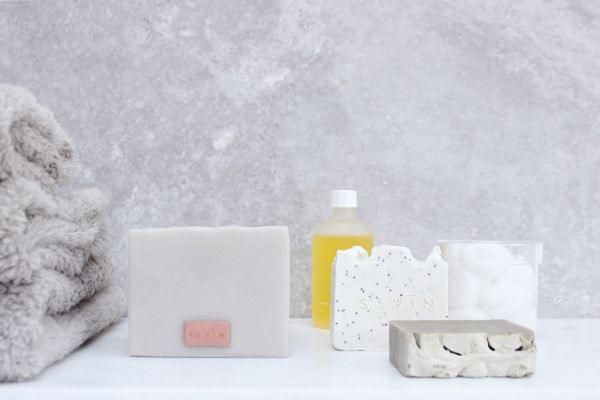 Benefits
Their stand at Autumn Fair is an efficient and cost-effective way for a large number of retailers to identify if the premium Sevin London range is right for their outlet.
Build the brand
Reach new buyers with the Sevin London brand proposition
Opportunity to touch, feel and smell the products to see if they match a retailer's customer profile
Win new stockists
Attract companies looking for luxury products using only natural ingredients
Highlight the high-quality product style and packaging
Promote the Sevin London difference
The stand represented the brand 'spa' feeling and stood out from other displays
Minimal displays reflected the subtle scents and use all the senses to attract visitors
"Autumn Fair is huge, but I didn't feel lost, it's very well curated and managed." - Sevin Ersin , Founder & Managing Director, Sevin London
Results
Signed 8 new premium stockists
Achieved revenue greater than the costs of exhibiting
Increase brand profile amongst UK retailers
Are you looking to see similar results as Sevin London? Learn more about exhibiting at Autumn Fair.
For more about Sevin London.