SOMETHING DIFFERENT WHOLESALE'S SUCCESS STORY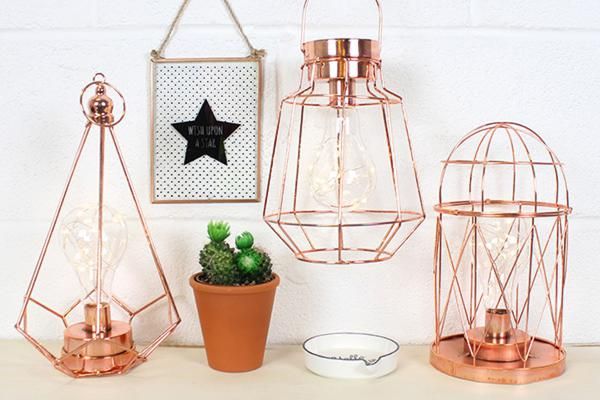 Jane Wallace Jones, CEO, Something Different Wholesale
"We wanted to tell the world about our increased range, new products and bigger brand. Autumn Fair was the right show for us to make a real impact in the market."
---
RESULTS
100% increase in sales over 2015
Strong return-on-investment
Positive interest from major online companies
Increased brand awareness
Why Something Different Wholesale Chose Autumn FairJane Wallace Jones, CEO, Something Different Wholesale
"We have already re-booked for 2017 because we are building a strong brand presence at the show and view it as an effective way to grow sales."
---
FOCUS AND CHALLENGES
Something Different Wholesale, established in 1999, is a leading distributor to the gift trade. This family business has grown through delivering outstanding products supported by exceptional customer service. The key to success has been listening to customers and meeting specific requests for giftware, home and garden accessories, spiritual and gothic gifts and many other products.
Starting with a retail unit in Swansea market, then moving on to wholesale and now selling almost 100% imports, the company has grown to 56 staff, with a warehouse space of over 30,000 sq ft, on average stocking over 3,000 products ready for next day delivery.
1999 was a tipping point in growth when Something Different Wholesale embraced the early days of the Internet and set up an e-commerce site. This move, together with creating its own product designs – it has an internal design and marketing team – delivers the brand promise of unique and interesting items and an easy buying process for customers.
OBJECTIVE: To reach new customers across the UK who are looking for new and exciting giftware.
---
THE AUTUMN FAIR SOLUTION
Something Different Wholesale trialed Autumn Fair in 2015 and were impressed with the results. In 2016, the company significantly increased the size of its stand and used a new design to increase the number of products on display.
A full pre-show marketing programme was launched in conjunction with Autumn Fair involving colour advertising in the show catalogue, a sponsorship deal with the Little Black Book, as well as an email and tele-sales campaign inviting all customers and prospects to the stand. In addition, the company had two products nominated for 'Gift of the Year' and these were showcased on the stand and acted as an additional attraction and opportunity to start a conversation with passers-by. The badges of all stand visitors were scanned using the Autumn Fair application and logged on a database for post-show follow-up.
---
BENEFITS
With the timing being perfect for the Christmas market, Autumn Fair has proved to be the show that Something Different Wholesale can rely on to help it meet its growth targets.
Sales success
Very positive response to the brand and products
Orders from all types and size of customers on the stand

Attract new customers
Showcase wide range of products to inspire new customers
Highlight commitment to small order next day delivery service

Useful market insight
Visitor feedback helps identify future new-product opportunities
Understand trading pressures driving change to smaller, more frequent order patterns
Want to learn more? Find out about our exhibitor pricing and packages