PIPE ART'S SUCCESS STORY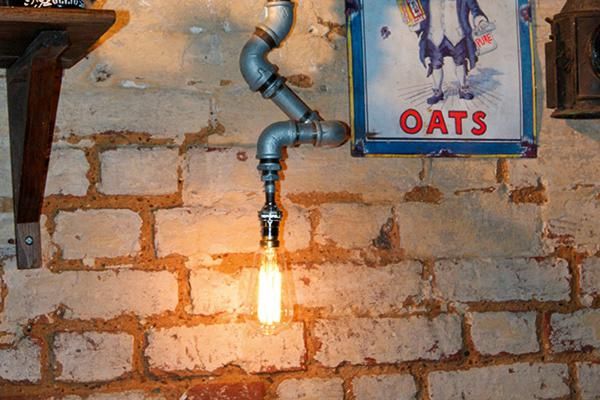 Dean Snell, Founder, Pipe Art
"We had people coming on to the stand saying they love the designs. We're now working hard to turn that interest into orders."
---
RESULTS
Signed 5 independent retailers on the stand
In discussion with over 20 other retailers
Positive interest from major companies
Increased brand awareness
Why Pipe Art Chose Autumn FairDean Snell, Founder, Pipe Art.
"We had people coming on to the stand saying they love the designs. We're now working hard to turn that interest into orders."
---
FOCUS AND CHALLENGES
Pipe Art was founded by Dean Snell in 2014 following a request for a 24 lamp pipe light feature by an architect at a building where Dean was installing a gas inlet system. The client loved the completed work and this was the springboard for a new business.
Since then, Pipe Art has designed and produced an increasingly broad range of custom industrial pipe lights and furniture including shelves, clothes rails, tables and bar stools. The designs are exciting and practical and the finished items are made to the highest quality standards.
By early 2016, Pipe Art had started to build a customer base, but needed a way to accelerate growth. The challenge was to find a cost-effective route to market and Dean looked for a way to reach a wide range of businesses who would be open to the new idea of using pipes as design features.
OBJECTIVE: To reach new people across the UK who are looking for a new and exciting concept to present to their customers.
---
THE AUTUMN FAIR SOLUTION
Pipe Art decided that Autumn Fair was the right show to take the company's unique designs to a wider audience and test market demand. Dean designed the stand himself to specifically present Pipe Art's designs and examples of the range of the company's work. The aim was to create a very strong visual presence that would attract passers-by to come on to the stand and learn about the products.
To maximise the return on investment, Pipe Art ran a promotional programme featuring its logo on Autumn Fair's website, an advert in the show magazine and one of its lamps were featured in the show core imagery.
---
BENEFITS
It's early days, but Pipe Art were excited by the results from their first time at Autumn Fair and the show is now a key part of the company's growth strategy.
Successful brand launch
Positive response to the concept and designs
Proved demand is strong across the UK for Pipe Art's original approach
Attract new customers
Showcase products from across the range to inspire new customers
Highlight the sales opportunities by working with Pipe Art
Useful market insight
Visitor feedback helps to refine where the company should focus for growth
Discuss the Pipe Art approach to working in partnership with its customers
Want to learn more? Find out about our exhibitor pricing and packages