LIVING BY TINA ASHTON's SUCCESS STORY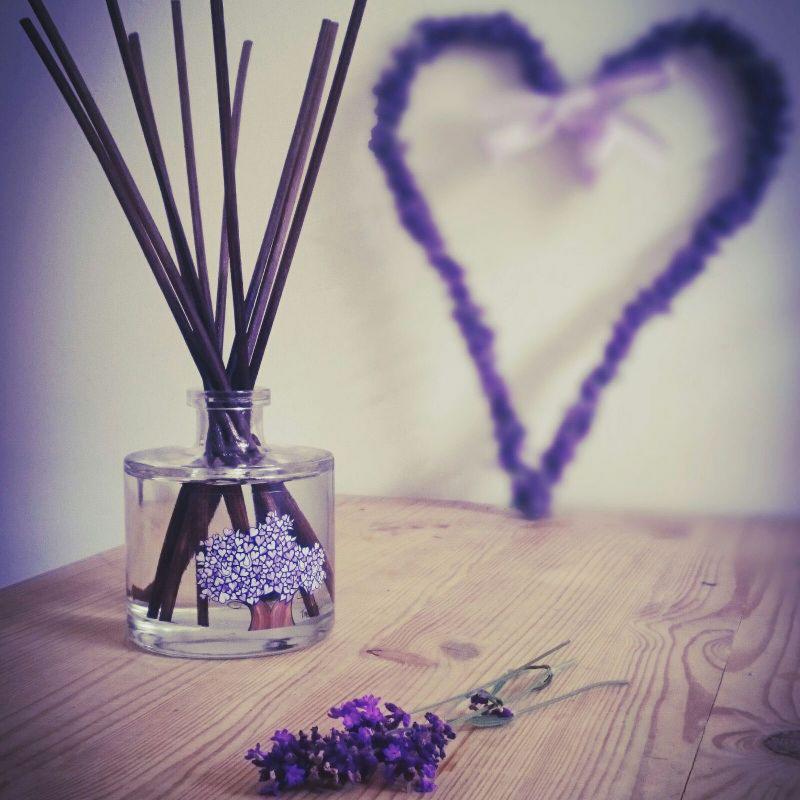 Marc Di Girolamo, Managing Director, Living by Tina Ashton
"Within 5 weeks of setting the company up we were talking to customers at Autumn Fair who really liked the products. It was the best way to launch the business and we came away feeling very positive about the future."
---
Focus and Challenges
Founded on 1st August 2016, Living by Tina Ashton has been set up to bring Tina's tree paintings to life, initially through a range of home fragrances. Each tree that Tina paints has a strong personal meaning for her and the associated scents are carefully selected and blended to create that feeling in the home.
Feedback from friends and family had been very positive, but the success of the new venture would depend on whether sales could be achieved. Initial marketing had included a few advertisements, production of a brochure that had been mailed to around 2,000 buyers in both independents and majors stores and social media activity.
However, the team knew that to really test and start to grow the business in a very competitive market, they had to reach more people and convince them of the attractiveness of the product range – and that would best be done face-to-face.
The objective: To create personal selling opportunities with buyers from independents and major stores across the UK
---
"Autumn Fair attracts the right type of people. There was a constant flow of people visiting the stand and we were always busy."
"The team at Autumn Fair were very supportive and helped us put everything together so that we had a professional stand and made the most of being at the show."
---
The Autumn Fair solution
One of the first actions taken by the team at Living by Tina Ashton was to book a stand at Autumn Fair. Needing to use every opportunity to promote the business, the company used all the promotional activities offered by the show including being part of the website and using the email templates.
Being a start-up, the company needed full support and so the Autumn Fair team assisted with the design of the stand and to ensure everything was in place for the start of the show. To add something different and special to attract visitors, Tina Ashton was on the stand painting the next tree for the next fragrance, ginger and waterlily. Having the opportunity to see the artist in action creating the next product acted as a major 'pull' for passers-by who stopped and came on to the stand so they could learn more and take away a brochure.
---
Benefits of exhibiting
Autumn Fair was the best way to launch the business and take advantage of Christmas 2016 market. It has also created a sales platform that Living by Tina Ashton will use to help ensure a successful start to the new year.
Prove high demand
Very positive response to the brand and all the fragrances
Orders from independents for Christmas 2016
Build sales pipeline
Showcase the product range to inspire customers
Strong interest from major stores for orders in 2017
Create brand engagement
Seeing Tina painting made the buying experience very personal
Opportunity to explain the brand story face-to-face
---
Marc Di Girolamo, Managing Director, Living by Tina Ashton
"We were so pleased with the results we have already booked for Autumn Fair 2017 and have also booked Spring Fair 2017."
---
Results achieved by Living by Tina Ashton
20 orders taken on the stand
Over 100 new contacts made
Strong Return-on-Investment
Positive interest from major stores
Started to build brand awareness
For more information about Living by Tina Ashton, visit www.livingbytinaashton.com

Want to learn more? Find out about our exhibitor pricing and packages