IB LAURSEN'S SUCCESS STORY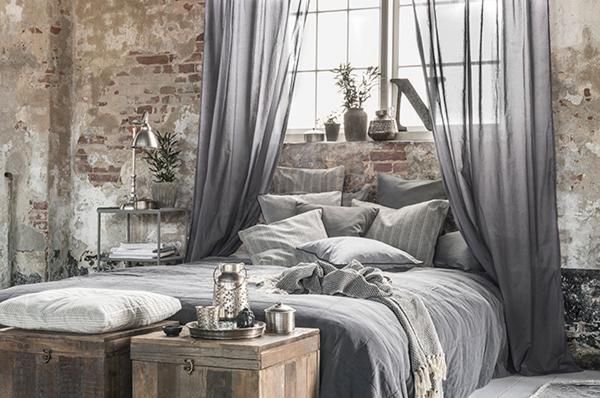 Peter Laursen, Director, Ib Laursen.
"At our first Autumn Fair, the show opened at 9 and at 9:15 we signed a new stockist. Amazing. We had not expected such a great start and it's continued because we now have almost 300 UK stockists."
---
RESULTS
75 new retailers signed up at the show
100 orders taken on the stand
Many new orders taken after the show
Ahead of targets
Why Ib Laursen Chose Autumn Fair Peter Laursen, Director, Ib Laursen.
"Our research identified Autumn Fair as the best trade fair to launch our brand and product range because it covers the whole of the UK and attracts high numbers of quality retailers."
---
FOCUS AND CHALLENGES
From a single shop established in 1972, Ib Laursen has developed into one of Scandinavia's biggest wholesalers of home and garden décor. The company has a wide portfolio of over 3,500 products, with 500 new products being introduced every 6 months. Their aim is to always have something new to off er and to attract a diverse range of customers.
In response to the 2008 financial crisis, a strategy of continuous international growth was implemented. Today, Ib Laursen has over 6,000 retail customers (including fl ower shops, furniture shops, gift shops and interior decoration shops) across Scandinavia and Northern Europe. The products are carefully selected, to ensure they fit into the Scandinavian style that is integral to the Ib Laursen brand.
In 2014, the UK was identifi ed as a strategic market. The time was right to invest in a determined export drive to the UK and, from their successful experience of using trade fairs as a launch platform into new markets, Ib Laursen looked for the best UK show.
OBJECTIVE: Test the sales opportunity for Ib Laursen in the UK.
---
THE AUTUMN FAIR SOLUTION
When Ib Laursen decided to enter the UK market, the senior management team invested significantly to ensure they had the greatest chance of success. Working closely with the Autumn Fair team, they agreed the best location for their stand which was designed to showcase around 2,500 products.
The next step was to build a promotional programme that utilised the Autumn Fair website, email campaigns, newsletters and advertising opportunities. A primary contact in the Autumn Fair team was appointed to facilitate the management of the programme and bring the right people to help with each activity as and when appropriate. As a result, the campaign was executed exactly as planned and produced strong results, with some stockists signing up before they even came to the Fair.
---
BENEFITS
Autumn Fair is now a major part of the Ib Laursen strategy for growing the brand presence and sales in the UK.
Launch the brand
Educate the market about their Scandinavian approach to gift and garden products
Showcase new products, designs and colours
Create new relationships
Open a new conversation with wide mix of premier UK retailers
Develop a strong market presence
Build emotional involvement
Enabling visitors to touch and feel the products encourages orders on the stand
Emotional engagement with the people and brand builds long term partnerships
Want to learn more? Find out about our exhibitor pricing and packages