Success Stories: Cardology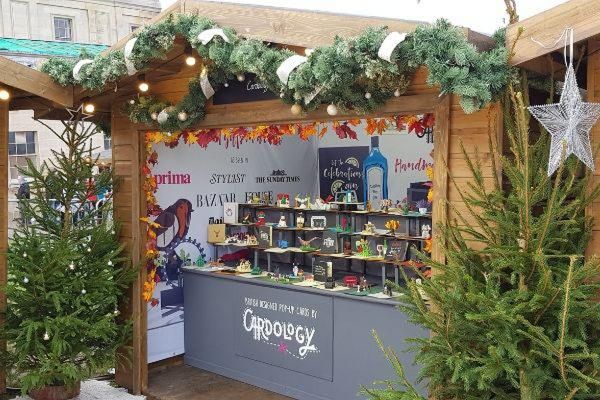 "Last year at Autumn Fair was incredible, everything seemed to come together and we generated more business than from any other show." - David Falkner, Cardology Director
Focus and Challenges
A family holiday in 2014 Southeast Asia provided the inspiration for Cardology. After seeing how successful 3D pop-up cards with new designs could be, the family-run paper engineering business was launched. Five years on and the company has ethical partners who manufacture their designs, and a sales operation that has built a growing network of around 280 stockists.
Cardology is the only UK company developing new authentic British 3D pop-up card designs using sustainably grown materials and this, together with good margin products, has generated strong demand. Sales direct to end customers have always been positive, so the team looked for a route to scale more rapidly and reach a wider market. In 2017, Cardology started selling to trade customers. After some tough lessons in what they needed to do to make the product work for retailers, the company has grown year-on-year.
Cardology's 3-year plan is a targeted expansion of the range towards a super-premium card offering, addressing the challenges of moving away from plastic completely, and penetrating further into the gift market.
As part of this plan, Cardology have realised that using the right exhibitions to build a strong customer base, with stationary and gift retailers, is critical. David said, "Every lead can turn into a sale; just recently we had a major order from a company we first met back at Autumn Fair in 2017. We never miss Autumn Fair, it's a key part of our exhibition programme every year."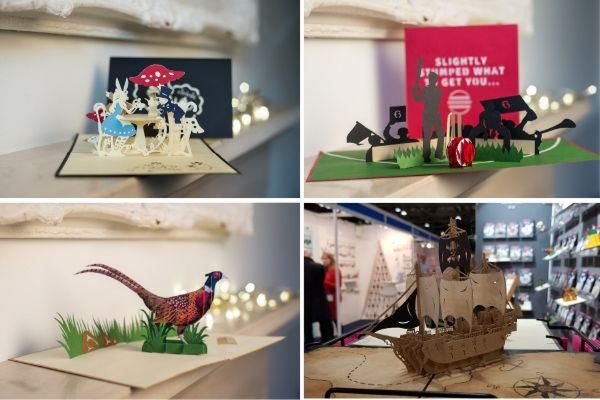 The Autumn Fair solution
Cardology identified Autumn Fair as a great opportunity to learn and start to build a sales base with independent retailers. Pre-show, the regular communication through the website, newsletters and blogs is topped up by a social media campaign – mainly Instagram and Facebook. Keeping with the company's personal approach, the team contact all their customers and prospects by email and phone to encourage people to come and visit the stand through arranging appointments at the show.
The stand is very carefully planned out in terms of the look and feel and what the overall experience visitors will have when they visit. The Cardology brand, products and people work best in a stand that has depth and gives people space to walk around and browse. This layout creates a natural environment for conversations to turn into leads and orders. The team prepare carefully to make sure that every visitor's details are logged and can be followed-up on. This structured contact management process has helped to build relationships with people who may not order on the stand, but will place an order a few weeks, or sometimes even months, later.
Benefits
After 2 successful years at Autumn Fair, the show is now an integral part of the Cardology brand and sales development plan.
Bigger stand, more orders
The 2018 stand was larger than 2017 and led to increased business
Quality visitors led to higher lead-to-order conversion
Strong presentation
An open layout encouraged more people on to the stand
On-going success at the show has helped build team confidence
Promote product differentiation
Face-to-face opportunity to show the quality of the products
Discussions with different types of retailers on how Cardology adds to their offering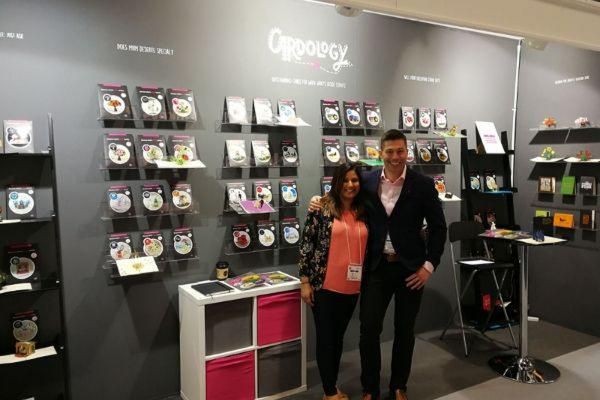 "Autumn Fair 2019 has a new layout, we'll have to wait and see how it goes but we have a lot of faith in the team and are confident the show will be good for us." - David Falkner, Cardology Director
Results
Order volume up 2.5 times on any previous show
Up to 8 orders taken on the stand every day
Generated around 35 leads a day
Are you looking to see similar results as Cardology? Learn more about exhibiting at Autumn Fair.
See more about Cardology.