ENESCO'S SUCCESS STORY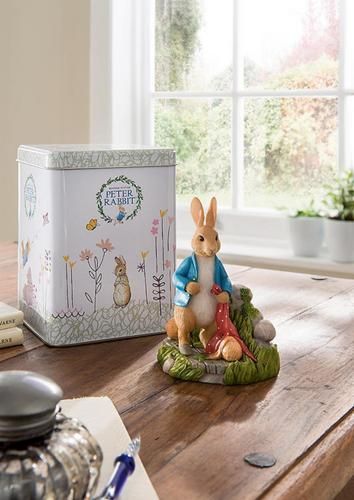 Helen Shield, Director of Marketing, ENESCO
"With buyer patterns changing and decisions being made closer to Christmas, we decided to test Autumn Fair to see if it can add to our sales pipeline. We are very pleased with the results, we generated a lot of leads and took some great orders. As a result we have already booked with double the stand size."
---
RESULTS
Strong stand visitor traffic
High quality new prospects
Cost-effective and time efficient sales management
Immediately rebooked for 2016
---
HIGHLIGHTS
Enesco is one of the UK's leading providers of high quality gift products.
Face-to-face discussions are an essential part of the trade buying process, especially for customers new to Enesco and new products and licenced brands.
Autumn Fair is in tune with market dynamics and is the right platform for the start of the critical Christmas trading period.
Enesco achieved excellent results with high stand traffic generating new leads and orders and strongly launching the company's Christmas sales drive.
---
CHALLENGES
Enesco is one of the world's leading providers of gifts, home décor and collectibles. It design, manufacturers, sells and distributes a portfolio of global brands under licence in the UK and European markets including Gund®, Disney, Classic Winnie the Pooh, Peanuts®, Marvel and Santoro's Gorjuss™ Collection.
The company is 140 people strong, with a strong sales and national accounts team selling in to the higher end of the giftware market, from independents to major stores including John Lewis. With significant growth over the last 20 years, UK and internationally, the company faces the challenge of presenting a vast product range to a wide range of different customers who can best experience the quality of the product and packaging face-to-face.
OBJECTIVE: To identify if Autumn Fair can enhance customer engagement and enable the company to take maximum advantage of the Christmas sales period.
---
THE AUTUMN FAIR SOLUTION
Market review led to first exhibiting at Autumn Fair in 2014
Integrate the show into lead Enesco's generation programme
Product displays and sales literature
Promoting new products in established brands and new brands under licence
---
BENEFITS
Enesco had seen changes in buying patterns that have made Autumn Fair a key event in the giftware market calendar. Taking place in September, it is the right time for retailers to be making important purchasing decisions in the lead up to the critical Christmas period.
Better product experience
Customers can see the high quality workmanship in the products and packaging first hand
Promote new brands and products
Stronger customer relationships
Enhance customers' understanding of the full Enesco portfolio
Immediately address key questions around on range, stock, pricing and delivery
Increased market visibility
Be seen as a reliable business partner delivering high quality products and customer service
Support on-going brand building programme
Want to learn more? Find out about our exhibitor pricing and packages