Woodbridge Home Fragrance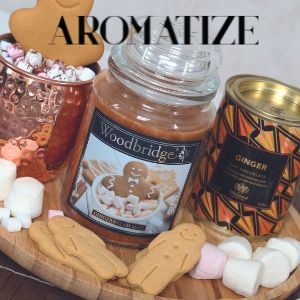 Woodbridge is our own brand of home fragrance. A collection of dual wicked paraffin wax apothecary jars and wax melts, Tumbler Candle Jars, beautiful marble candle tins with three wicks, essential oils, reed diffuser refills, unfragranced candles, and bath bombs.
Made with the best quality ingredients and wax with an impressive 8% fragrance load, these ranges not only look fantastic, but smell beautiful too.
Categories
Him
Her
Couples
£0 - £19
Home Fragrance & Spa Products
Candles & Accessories
Fragrance & Accessories
Spa & spiritual
Candles/ Diffusers
Home, living & Decor
Gift