Warmies® Plush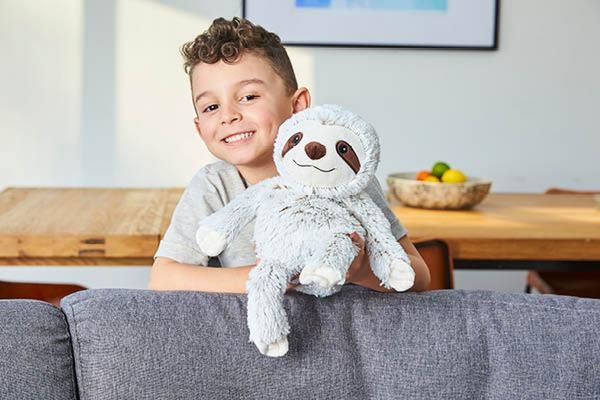 Discover Intelex Group's Charming Warmies® at Autumn Fair
Intelex Group to Launch 10 New Warmies® Plush Designs in 2019
10 new exciting characters have been added to the Worlds best selling heatable soft toy collection.
Intelex Group, the innovators behind the world's first ever fully-microwavable soft toys, are delighted to showcase their best-selling Warmies® range at the upcoming Autumn Fair.
The range features a wide variety of delightful, fully-heatable soft toys which are gently scented with the soothing fragrance of French Lavender, making them perfect playmates by day and warming bedtime companions at night.
The range will feature Llamas, a flamingo and a swan along with many other playmates. These loveable new Warmies take their Plush collection to 38, however, visitors will still be able to find some of their favourites. These will include beautiful unicorns, enchanting dragons, cute dinosaurs and adorable pooches, allowing clever retailers to capitalise on popular trends.
Each regular Warmies® toy retails at £12.95 RRP.
Categories
New & launching at Autumn Fair
£0 - £19
Toys
This is a recurring product but we have updated the design/how it works etc.
Him
Her
The Family
Children