23 Jul 2020
The Good Retail Awards 2020: meet the winners
In partnership with Modern Retail, Spring Fair was proud to host the Good Retail Awards back in February to discover the best of the best in the industry for 2020. You can revisit the winning line up here. Today, we wanted to get to know our winners a bit better and see where they are now.
Ironbridge Candle Company
"This was the first award I've ever entered. I found the application surprisingly easy to complete and ended up applying for two categories as they were both great fits. I've been able to share the great news about the Good Retail Awards with my customers and they've all been delighted to be part of this success. I would definitely recommend these awards to other small businesses. It's a perfect opportunity to seek recognition for all the great work we are doing as small businesses."
Cherryl Montrose, Owner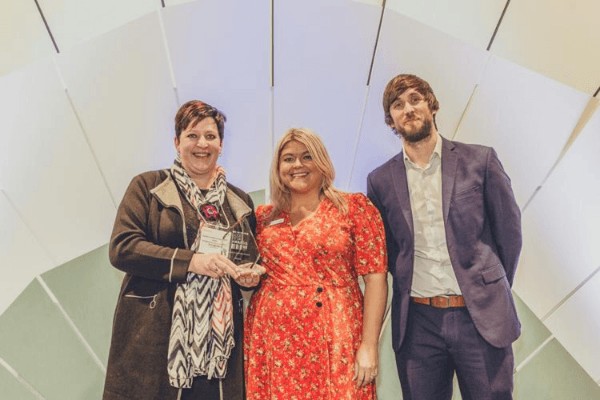 Winners of the Instore Creativity Award, Ironbridge Candle Company produce quality handmade home fragrancing products such as candles, reed diffusers, room mists, tea lights and home accessories. They also provide a bespoke home fragrance service and pride themselves on their ethical and eco-friendly approach.
Their creative retail experience allows customers to get involved in the creation of their candle, watching it being created and learning more about each and every product. Customers can enjoy consultation processes, choosing new scents and products in the store's stand-out 'coffee shop design'. With one side being the sales area, the other promotes interaction and interactivity, enabling them to see and learn about their products' journey from sourcing to gifting. The design of the shop has increased footfall and online orders, with the refill service proving to be a best-seller. Ironbridge Candle Company continues to wow customers, giving them the opportunity to design their own bespoke products from a spectrum of scents and containers, pairing them up according to their own tastes.
The Old Moat Garden Centre & Café
"We were going to be attending Spring Fair already and thought it was very appealing that you didn't have to pay to enter or attend the awards. It was great that anyone could take part, regardless of budget. We knew straight away it would be a great opportunity and before we knew it, we had been shortlisted. The day of the awards was brilliant. We were hugely impressed and it was beautifully done with a great awards presentation and everyone was friendly. The audience was generous in their applause which was great because you could tell that people really cared. The reception since winning has been brilliant. Internally and externally, everyone has been so happy to hear we've won!"
Joy Ridley, Fundraising and Events Officer and Jack Shilley, Garden Centre Manager.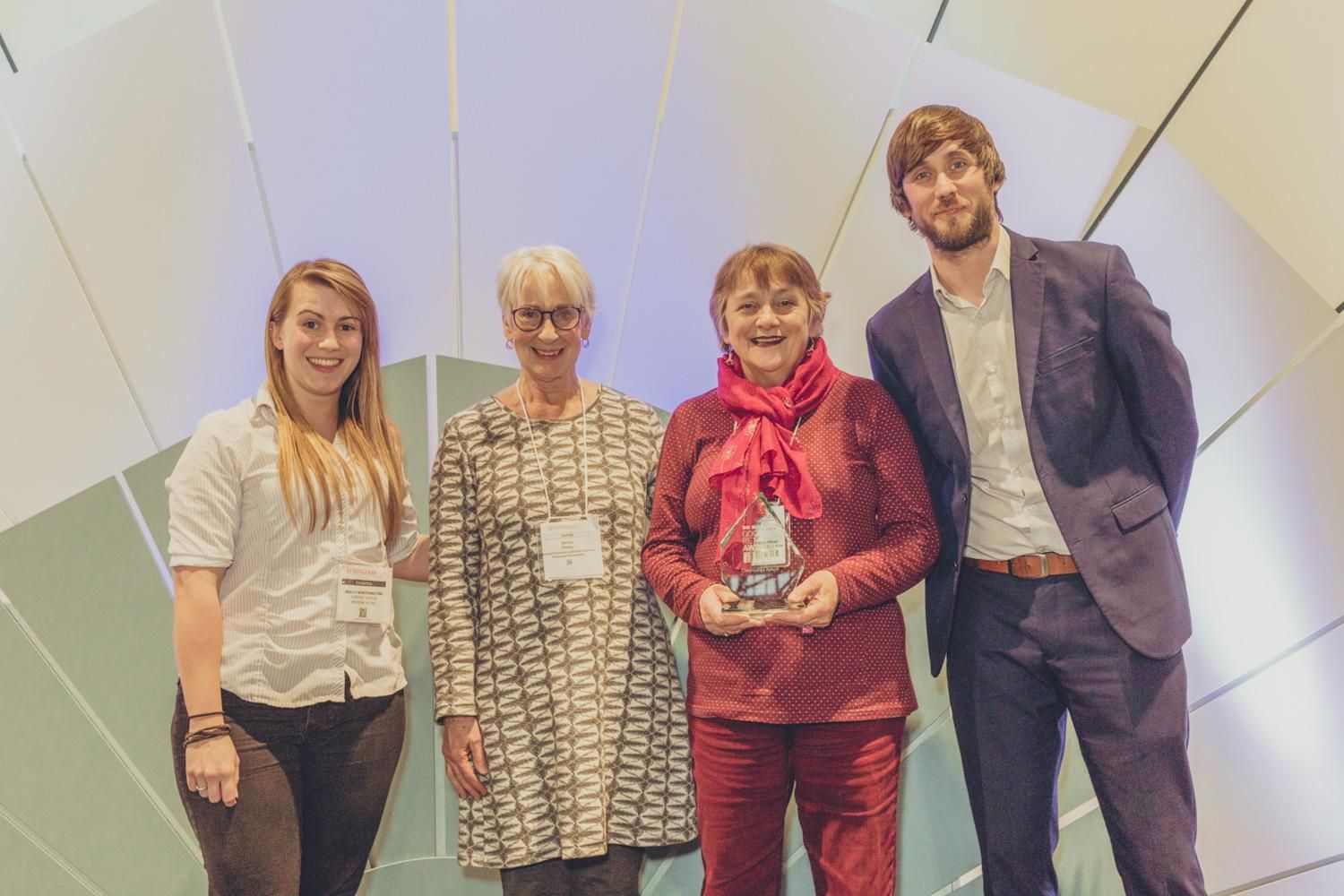 The Old Moat Garden Centre and Café won this year's Community Award. Part of the Richmond Fellowship mental health charity, The Old Moat reinvests all of its profits and revenue back into the charity as well as its own service at the centre providing a vital work based program for local people living with mental ill health, giving them the confidence and skills to get back into work and employment.
Helping people move on to the next step in their recovery, everyone is welcomed into the garden centre, café and shop, making a difference to people's lives in an organisation which sees itself as a wellbeing service first and a garden centre second. Someone they supported explained, "It's like a community here, everyone knows each other. I've had a lot of fun and it's really helped me out." The Old Moat Garden Centre and Café reinvests its profit into the wellbeing service and has also introduced fundraising events. Within a year, they have developed a reputation for various genres of live music to quiz nights, dog shows and stand-up comedy nights. Life is never dull at The Old Moat!
Greenwich Market
"We don't actually enter many awards but one of our shops (Tailor& Forge) entered the Good Retail Awards and told us about this, so we entered the Retail District category straight away. It's a great award because the category was so relevant to what Greenwich Hospital (the estate owner) is currently working at to support the local independent shops and traders. It was refreshing to find an award which provided this avenue. The process was easy to enter and everyone has been thrilled with the award. We sent a press release out to many industry-related, business and consumer press contacts. It's been a great achievement for the whole community."
Jennifer Hall-Thompson, Marketing Consultant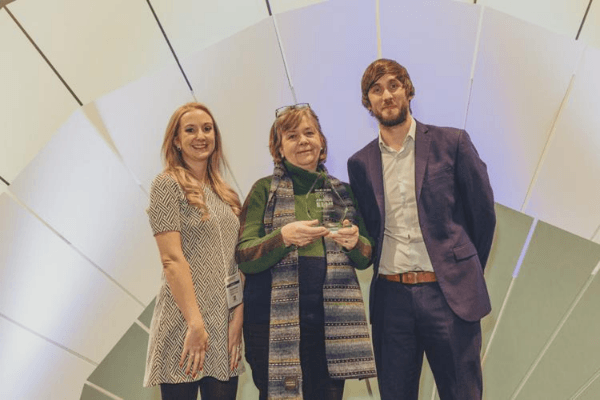 This year's recipient of the Retail District Award was Greenwich Market. The vibrant Greenwich Market showcases the best London and local designer makers, interesting collectables and the food court delivers mouth-watering food to go. The local independent shops are a real find.
Greenwich Market uses advertising and social media campaigns to grow awareness of the retailers, promoting the message that local shopping rewards local talent. The Greenwich Market website showcases all traders and shops, with retailers being able to update their own page. This means that smaller businesses who cannot afford their own websites are also able to have an online presence, with the site reaching 24,257 hits in December 2019. Alongside what's on calendars, active social media accounts, a Christmas lighting scheme and promotion of the vibrant mix of retailers, Greenwich Market continues to support local business, helping to keep Greenwich's shop occupancy 5% higher than the national average.
Harts of Stur
"It was very simple and easy to apply, so the whole process was smooth from start to finish. We did a press release to our local press and industry magazines have featured it too. The reception has been great!"
Graham Hart, Managing Director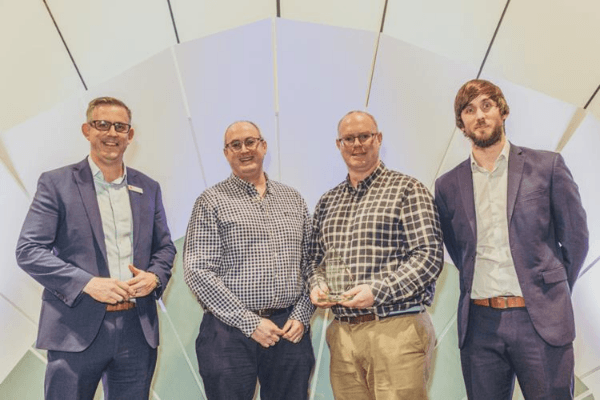 Winning this year's Bricks 'n' Clicks Award is Harts of Stur, a fourth-generation family business and have been established since 1919 in Sturminster Newton, Dorset. They are one of the UK's largest in-store and online retailers of cookware, kitchenware and kitchen electrics, stocking a comprehensive range, quality cookware at competitive prices.
Harts of Stur have combined their use of online and offline channels to communicate a consistent theme and message which has excited new and existing customers. Celebrating 100 years as a family business in 2019, Harts of Stur created an omnichannel campaign which would tell their brand story. Running instore themed events as well as creating inspirational tips, themed blogs, carefully curated products and centenary offers, customers online and offline were truly captivated. An example of their large presence is Harts of Stur being headline sponsor of their town's international Boogie Woogie Festival, where they cooked 500 free Centenary burgers. Initiatives which have proven a success include free Centenary wooden spoons with online and instore purchases, introducing tablets instore for customers to browse online if they prefer, email, social media, local and national advertising campaigns. In addition to this, customers were sent a copy of Harts of Stur's award-winning magazine, 'Kitchen', which also included advertising around the project.
CuparNow
"It was a great piece of news because we've only just begun in what we're doing, so to win such an accolade was very exciting. It is brilliant that the Good Retail Awards are judged by people who clearly know what they're doing and it was presented on the stage at an internationally renowned event. There's a lot of credence for what Modern Retail has done because many can't afford to enter awards, and this doesn't cost."
Simon Baldwin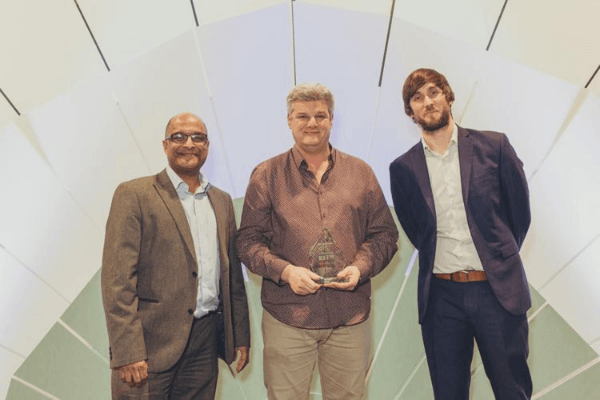 2020's Digital Impact Award Winner is the CuparNow project. CuparNow is the UK's first Digital Improvement District, creating new strategic collaborations, improving digital participation and skills and helping to demonstrate scalable best practice for digital deployment in towns.
CuparNow has created an engaged audience of more than 10,000, in a town with a population of only 9,000. Capturing the interest of multiple audiences and helping community groups to better engage on digital channels, the project continues to grow, inspire and help retailers and shoppers alike.
Wild About Flowers
"It's great to be recognised for the hard work we're doing with Wild About Flowers. It's easy to be intimidated when it comes to entering awards and the Good Retail Awards really appealed to us because we're so into our sustainable initiatives and to see you could be recognised for this and share your story was great. The reception has been really good – we have the award up in our store and have had a lot of support from other businesses on the High Street hearing about it. We posted it up online and we're getting loads of congratulations and positive comments. We also did an interview with our local radio station and it's been great to really celebrate the High Street and shout about the great work we're doing locally."
Ivy, Owner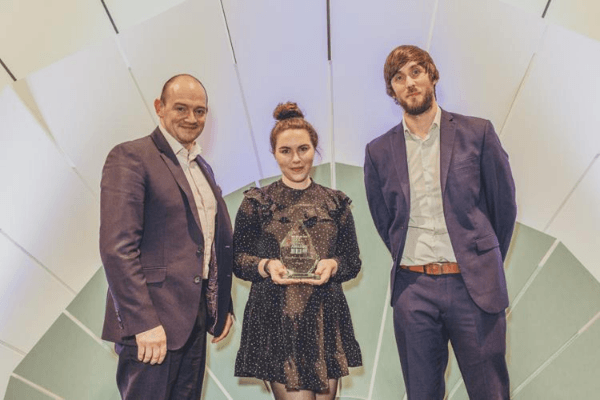 Bristol-based Wild About Flowers received this year's Sustainability Initiative Award. Wild About Flowers have a distinct way of working with natural blooms and are well recognised for their unique sense of style and originality.
Wild About Flowers spent significant time researching alternative solutions for non-sustainable products in the market. They faced the challenge of making sure their costs did not increase in order to develop more sustainable packaging. They have dramatically reduced the amount of plastic used in their business, saving almost a tonne of plastic every year by eliminating cellophane floral wrapping and all single use plastics. Other initiatives include encouraging customers to reuse and recycle, as well as working closely with local suppliers to reduce their carbon footprint further.