22 Aug 2019
The Future of Retail from Modern Retail's Perspective
Ahead of Autumn Fair we sat down with Rob Gamage, Co Founder of Modern Retail, to find out more about the future of the retail industry and to get advice for those looking to maximise their business' success.
What is Modern Retail?
So Modern Retail is an advice and inspiration website for UK retailers, and we publish loads of useful best practice tips, how-to guides and interesting content to help retailers grow.
How did Modern Retail begin?
We have been going for over 4 years now. The site was a result of speaking to lots of retailers who wanted more practical information online to help them run their businesses better.
What are retailers looking for when they subscribe to Modern Retail?
It's full of accessible, easily-digestible advice. A lot of retail websites are more interested in doom and gloom in the High Street and boardroom re-shuffles at the major retailers, whereas we are a lot more focused on practical advice that helps SMEs and independents grow.
How do you think the current retail market is doing?
If you look at the national press there is a lot of bad news out there, but we don't think it is as gloomy as that - there is opportunity in any economy. A lot of smaller independent retailers are successfully competing with big companies online. Offline, retailers have easier access to pop-up shops. There's opportunity for retailers with exciting brands and products to do well on the High Street and online.
Where do you see the future of retail?
I think issues like sustainability are going to be more and more important. I also think creating a unique customer experience on and offline is vital for future growth. Great brand offerings are key and retailers have to keep their products fresh in order to thrive.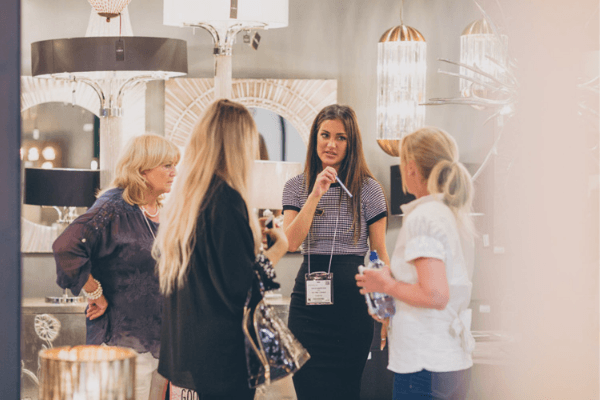 How do you think technology has shaped the retail industry?
Technology has transformed the retail industry it in terms of online. Any retailers looking to sell online is competing with the likes of Amazon. Amazon have led the need for efficiency online and they've raised the standards. However, there is a lot of tech out there that lets smaller retailers compete with the big players.
Do you think online is the way forward?
There are a lot of opportunities online, although its growth is slowing down slightly. And there are still plenty of opportunities offline - consumers love to go into brick-and-mortar stores. This week we interviewed a retailer, Livingbox, who are going completely offline because they are doing so well instore.
How can retailers maximise offline opportunities?
By creating an enjoyable experience, making their store somewhere people can enjoy shopping, whether that be through providing samples, music, a buzzy atmosphere, or events instore. Excellent customer service, a fresh layout and trendy, creative product lines are also important.
Modern Retail is an official retail partner of Autumn Fair. They will be in the Retail Solutions sector this September in Hall 9, Stand 9H66. Register for your free ticket here.