27 Apr 2023
Moda announces new footwear boutique initiative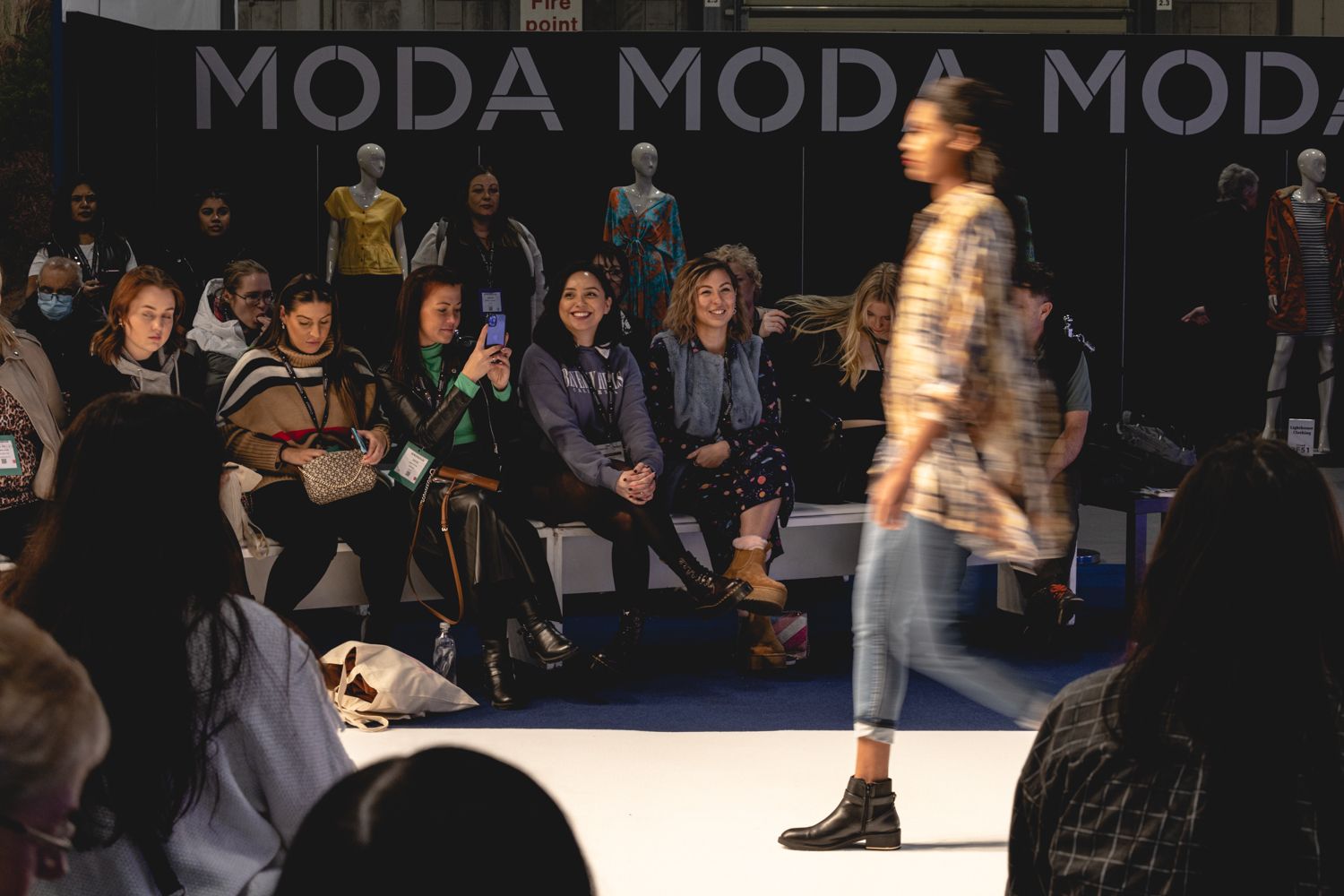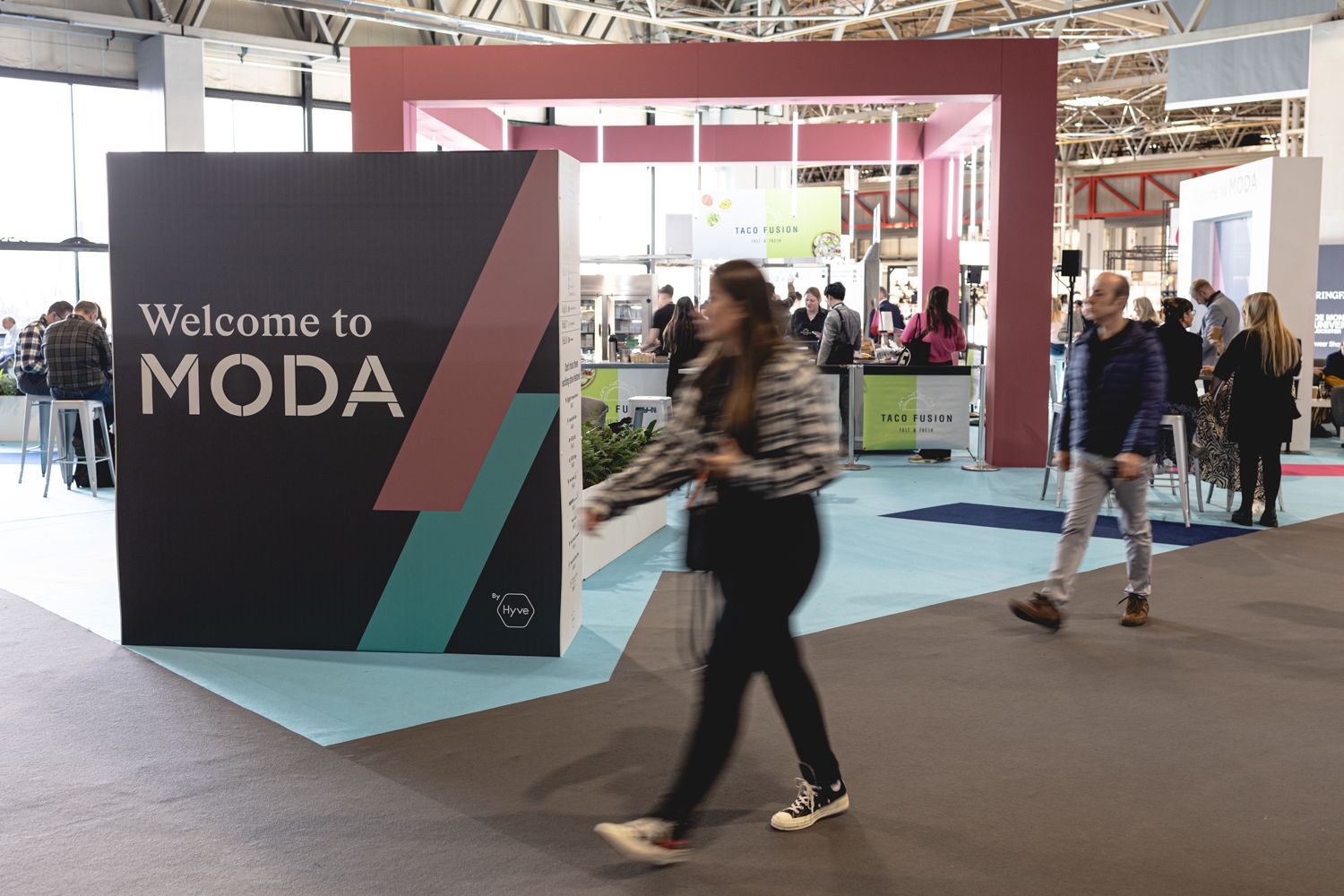 Moda, the ultimate fashion destination at Autumn Fair which takes place from 3rd – 6th September 2023 at NEC Birmingham, has announced the launch of the Moda Footwear Boutique.

The new initiative is designed to provide the footwear industry with a place to meet and discover new collections in the heart of one of the most diverse and relevant trade shows, while offering the cost and feel benefits of a showroom.

Handily located next to the excitement of the Moda Stage, where buyers come to see the latest trends and hear inspiring content on retailing, the Moda Footwear Boutique will offer a curated selection of footwear brands a cost-effective platform to launch their collections.

Ciro Dunlop, Head of Moda Footwear says; "Carefully curated to inspire retailers with their buying for the season ahead, the Moda Footwear Boutique is a very exciting development in the growth of the sector. The Footwear Boutique offers the cost and feel of a showroom, however, unlike showrooms who rely on brands to invite their existing buyers to the show, Moda Footwear attracts thousands of purchase-ready buyers from across the UK and overseas, facilitating lasting connections with retailers."

From stilettos to sneakers, flats to flip-flops, Moda's footwear sector showcases a large range of contemporary footwear brands. As the leading destination for footwear in the UK, Moda welcomes the industry's most sought-after brands including Fly London, XTI, Refresh, Carmela, Chatham, Mustang, Alpe, Thomas Blunt, Lunar, Laurence Llewelyn-Bowen, Anne Michelle, Top Staka, Lazy Dogz, and many more.

The launch of Connect @ Autumn Fair, the new meetings programme, means buyers and exhibitors will now be able connect before the show opens to arrange onsite meetings.

For more information on the Moda Footwear Boutique please visit www.moda-uk.com or email ciro.dunlop@hyve.group.
About Autumn Fair

As the buyers one-stop marketplace for everything new and on-trend for 2023, Autumn Fair is the leading home, gift and fashion buying showcase. It runs from 3rd – 6th September at NEC Birmingham.

A launchpad for new collections, new innovations and product inspiration, Autumn Fair is well-established as the UK's most vibrant marketplace for wholesale home, gift, and fashion. As the definitive 'shop for shops', the show supports the retail industry like no other. The four-day event is centrally located and easily accessible at the NEC Birmingham, offering the best products and inspiration just in time for the Golden Quarter, providing the perfect opportunity for buyers to top up their stock and make last minute orders in time for retail's busiest and most profitable time of year.

Offering a treasure trove of new ideas and new trends just waiting to be discovered and displayed in shops, garden centres, showrooms, or e-commerce platforms, Autumn Fair is the place to touch, feel, and experience what's new and innovative across the home, gift, and fashion retail industry.

The show encompasses 11 sectors within four destinations – Home which includes Home, Living & Décor, Everyday, and The Summerhouse; Gift including Gift, Beauty & Wellbeing, Greetings & Stationery, and Kids, Toys & Play; and Moda fashion featuring its own Catwalk as well as Jewellery & Watch, Clothing, Fashion Accessories, and Footwear; plus, with the newly launched responsible sourcing show Source Home & Gift, the variety of products at Autumn Fair is unmatched. From contemporary gifts to greeting cards, candles and garden accessories, children's toys and outerwear, footwear and furniture, there's endless opportunities to find your next-best sellers.
About Connect @ Autumn Fair

Offering a new way to shop the show, Connect @ Autumn Fair will help buyers find the right brands their customers will love, and help Autumn Fair exhibitors to create leads, orders and opportunities in an incredibly efficient and effective way, by fuelling thousands of pre-arranged meetings before the show even opens.

Designed to be the most efficient pre-show planning tool, it's never been easier for buyers to find what they are looking for. Buyers will have access to detailed information on all exhibitors before the show opens with the ability to search and filter them by criteria that is most important to their business. This includes searching by product type, sustainability accreditation, minimum order value, carriage paid, and much more. For example, searching by exhibitors offering LGBTQ+ cards that are FCS certified with a minimum order value of £50 or less.

All meetings take place during the show on the exhibitors stand, so buyers can view, touch, and ask them questions about their products in person, providing the perfect opportunity to launch new products. With valuable time saved by managing their time efficiently and prioritising important meetings, buyers have more time to shop the show for unexpected new product finds, trends, and inspiration.

The new programme is completely free for buyers to use and there is no minimum meeting requirement.

For further press information or images contact Philippa Suitters at Good Results. Email: PhilippaS@goodresults.co.uk Tel: 07866362980.