22 Jun 2018
Making the most of the Golden Quarter: top tips for success!
We all love a little industry jargon. "We want to leverage outside-the-box thinking that creates synergies and win-win situations". While that all sounds great, sometimes it's nice to just say what we're really talking about.
When it comes to the 'Golden Quarter,' you may know that it refers to the Christmas buying period. But what else do you know? And what are you doing to maximise your own Golden Quarter? Here, we give you four facts about the Golden Quarter, and four ways to make it your best retailer period yet!
What is the Golden Quarter?
The Golden Quarter is the busiest period in the retail calendar and now begins as early as October (marked by Halloween) and runs through the end of December.

Spending is big during this period, with sales skyrocketing as much as 25% each year!

Depending on their size and reach, retailers, manufacturers and small business start preparing for the Golden Quarter as early as January, the month after it finishes.

Succeeding in the Golden Quarter can help retailers, buyers and manufacturers get ahead of the competition year 'round and show customers that they're the destination for shopping and hopping on the latest trends in 2019.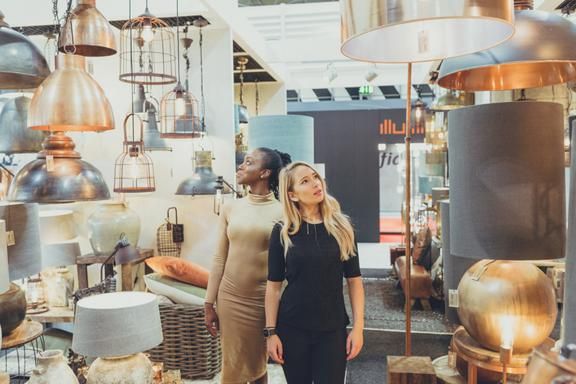 How can you make the most of the biggest sales period in retail?
You can't do it all and you can't sell it all. That's why it's important to understand your 'hero' products that you know will naturally do well during the Golden Quarter, and to focus on maximising your purchase, marketing and promotional efforts on it throughout the Golden Period.

The early bird does indeed get the worm. As Autumn Fair takes place in September (the month before kick off!), it can significantly help retailers prepare by stocking up on the right products to drive consumer spending over the final months of 2018. Featuring five halls filled to the brim with product inspiration, it's also the destination for valuable retail insight and compelling trend-led content – all under one roof. From practical seminars on social media, tips on how to be 'digital first', and inspirational speakers, you will leave enthused and ready for your most successful Golden Quarter.

Prepare offline and online. Not all retailers will have an e-commerce strategy, but that doesn't mean you shouldn't devote some energy to a solid online presence, so that shoppers can look you up online and on social - during and after the Golden Quarter.

Meet your existing suppliers and connect with new ones. Face-to-face interaction is crucial for long-standing relationships. This year, Autumn Fair has over 200 new (and counting) exhibitors, the new Global Handicraft and DesignFirst areas, respectively dedicated to artisanal products from across the world and small first timers exhibitors.

Visit Autumn Fair for more retail tips and tricks. Tell us how you'll be maximising your Golden Quarter over on our Facebook, Twitter or LinkedIn.