08 Sep 2020
In conversation with MADE51, our Spring and Autumn Fair partner
Tell us a little more about MADE51
Today, conflict, persecution and natural disasters have driven 79.5 million people from their homes. We are currently witnessing the highest levels of displacement on record. Whenever refugees flee, they leave behind their homes and livelihoods. However, what they take with them are their skills, traditions and cultural heritage. Given the opportunity, refugees can use these assets to regain their economic independence and sense of self-worth. The average time refugees remain in states of uncertainty and need is 15-25 years. Therefore, earning a living and being self-reliant is one of the most effective ways refugees can rebuild their lives with dignity.
To build that opportunity UNHCR, the UN Refugee Agency, has created MADE51, a global brand of artisanal home décor and accessories crafted by refugees. Through MADE51, refugees become positive contributors to their host country's economy and are given the opportunity to participate in global value chains. By sourcing products from the MADE51 collection, retailers can express their solidarity and contribute to improving the lives of refugees around the world.
How does it work?
Throughout Africa, Asia, Europe and the Middle East, MADE51 links refugee artisans with local social enterprises in hosting countries that work in the artisanal sector. MADE51 social enterprise partners are selected based on their commitment to fair trade standards and proven experience in design, production management and export marketing. These partnerships are the heart of the MADE51 model. Each social enterprise works directly with refugee artisan groups to create a unique MADE51 range which is then marketed via the MADE51 platform.
MADE51 is designed to be a collaborative model as it is dependent on the support of private sector companies and development actors. As Strategic Partners, private companies contribute their core business expertise to help refine and grow the MADE51 model.
Most importantly however, in order to achieve the objective of developing sustainable value chains and getting a significant number of refugee artisans around the world engaged, MADE51 is looking for retailers that are willing to source the collection and market it to their customers. We believe that the MADE51 collection meets the growing consumer demand for ethically sourced products with compelling stories about the makers.
What inspires you?
MADE51 stands for Market Access Design Empowerment and 51 is a reference to the 1951 refugee convention.
At MADE51 our main motivation is to offer refugee artisans a way to use their traditions, skills and craftmanship to rebuild their livelihoods and establish independence. Most refugees have had to face extreme hardship in fleeing from war, violence, natural disasters and persecution. Their resilience and hope for a better future regardless of the challenges they face demonstrate the beauty and resilience of the human spirit. Their tenacity and courage inspire us to support them in rebuilding their lives with dignity.
Tell us a bit more about the products you represent
MADE51 represents products in the following ranges: home décor, fashion accessories, jewellery, dolls and gifts as well as a holiday ornament collection. Each product reflects traditional heritage and skills from the countries where refugees have fled. MADE51 is currently working in over 18 countries across Africa, Asia, Europe and the Middle East. Behind each product, technique, pattern, colour or material, there is a story to be told.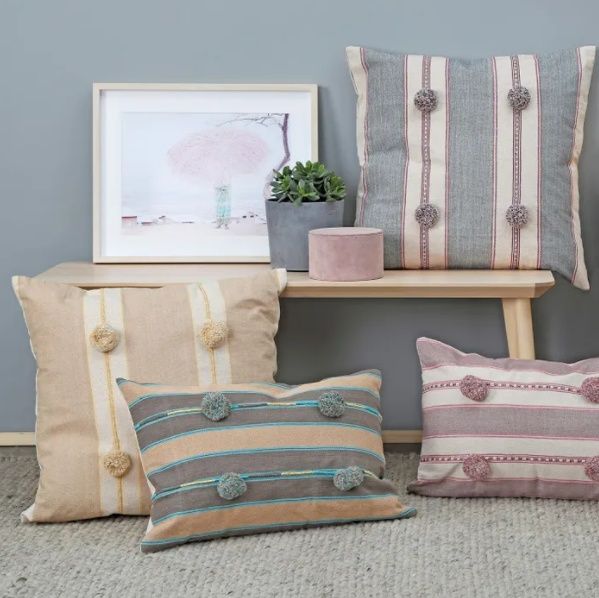 What does sustainability mean to you?
For MADE51 sustainability means producing goods ethically, both at the social and environmental level. In partnership with the World Fair Trade Organization (WFTO), MADE51 sets ethical compliance standards that social enterprise partners must meet in their work with refugees. This ensures that each artisan receives a fair wage, has decent working conditions and that the 10 principles of Fair Trade are met.
Most importantly however, sustainability means finding a global network of retailers that commit to sourcing the MADE51 collection over a longer period of time, so that more refugee artisans can be engaged and able to earn a reliable income that helps them to regain their economic independence.
Tell us about your online store
On June 20th, World Refugee Day, we launched MADE51's first online shop. We are honoured to have put together the world's first collection of home décor and accessories crafted by refugees. An online shop allows us to showcase and share refugee artisans' incredible handcrafted products.
The online shop has been a great success, receiving purchase orders from around the world and notable mentions from our UNHCR Goodwill Ambassadors. To check out the web shop and purchase beautiful refugee-made products, you can visit shop.made51.org
What initiatives are you working on?
In 2021, MADE51 aims to continue to grow in order to offer opportunities to a greater number of refugee artisans, which means working in new countries and partnering with new social enterprises.
Learning from 2020, we aim to continue promoting refugee-made facemasks, knowing that demand will remain high and producing masks offers a way for refugees to continue working in uncertain times. Furthermore, mask production offers a way for refugees to contribute in the fight against the pandemic.
We are also excited to be developing an iconic bracelet collection, in support of refugee athletes, in collaboration with our social enterprises for release during the 2021 Olympic Games.
What will you be showcasing at Autumn Fair @ Home?
At Autumn Fair we will be showcasing a cross-section of the MADE51 collection featuring home décor, fashion accessories, jewellery and gifts. We are also really excited to be introducing the MADE51 Holiday Collection 2020, a unique collection of holiday ornaments crafted by refugee artisans around the world. We feel this is a great way for retailers to start sourcing the MADE51 collection and meeting the predicted demand for meaningful gifts this upcoming Holiday season.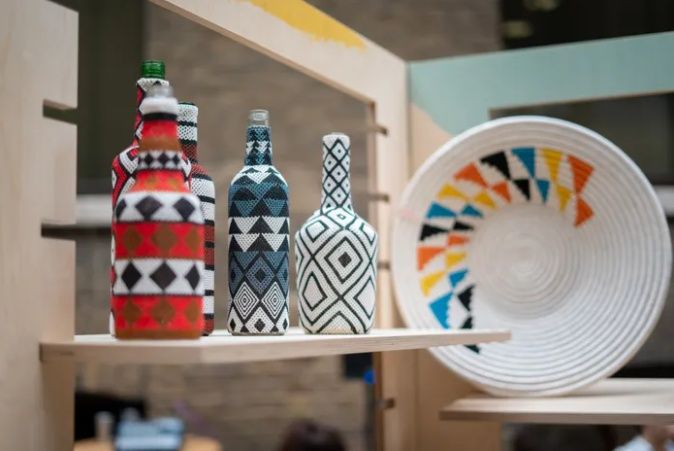 Why are you partnering with Spring Fair and Autumn Fair in 2021?
UK is a key target market for MADE51. We also know that our products do well in the UK market, so we are thrilled to partner with Spring Fair and Autumn Fair as well as better connect with UK retailers. Besides the UK, other key markets for MADE51 are the EU, the US, and Japan.
Learn more about MADE51 and view their online Autumn Fair @ Home profile here.