30 Jul 2019
How to: Shop a Trade Show
Shopping at trade shows can be time consuming and tiring. Making the most of your time is crucial, so we've compiled all of our top tips for attending trade shows.
Plan in Advance
One of the most important things to do if you're shopping at trade shows, is to plan in advance. Trade shows are usually very big, so you will waste a lot of time wandering aimlessly if you don't have a plan in place.
Go through your inventory and sales and find out what you need to buy first. Once you have the necessities mapped out you can start researching other areas you might want to explore. Some trade shows, including Autumn Fair in the UK, have catalogues that can help you pinpoint the exhibitors that you definitely want to visit.
Choose your Days Wisely
The weekends are the busiest days to visit trade shows. UK shows tend to start on a Sunday and then carry on for the next few week days. If your retail store is closed on a Sunday that may be the ideal day to visit, but if you are more flexible you'll have more time to meet with suppliers and more space to walk around the trade show's floor on the last day or two of the show.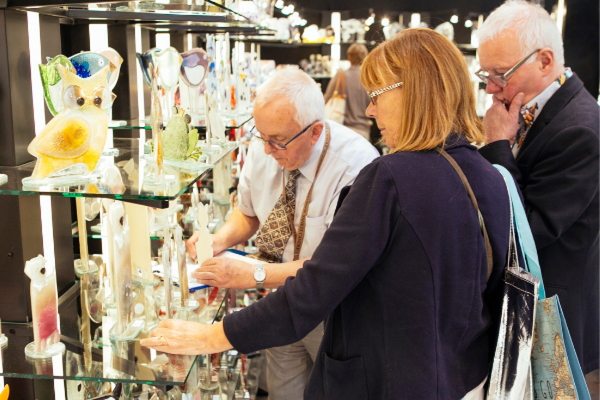 Plan how you will Navigate
As we've said, trade shows, UK or otherwise, can be big so it'll be easy enough to get lost. Start in the corner and go up and down the aisles, that way you won't miss anything. If it's one of the NEC trades shows the exits will be marked with zebra stripes to help you find your way out.
Plan in advance how you will navigate your trade shows. UK shows tend to supply route planners to help you make your way around the halls. If you are going to Spring or Autumn Fair, the Little Black Book you receive in advance will help you plan your route beforehand.
Start with Important Suppliers
Make appointments with your regular suppliers in advance so you have ample time to discuss business. Write down everything that you need to discuss with them because you may not have another chance to meet with them in person in the near future. Don't be afraid to discuss previous problems you've had with them and areas you think can be approved, they'll appreciate the feedback and it will improve your relationship.
While trade shows are a great opportunity to meet with existing suppliers, they're also a great way to get connected with potential wholesalers. Set some time aside to walk around the relevant halls and look for fresh products. Make sure you take note of every supplier and product that you like, there will be a lot to take in so it easy to forget, take a business card or give them one in return.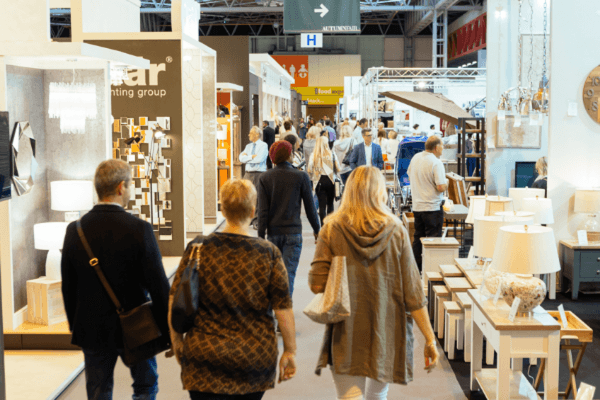 Take Advantage
While the primary reason people go to trade shows in the UK is to source products, they also go for secondary reasons. While you are at the trade show, take full advantage of everything on offer. If there are seminars and speakers, you should look at the schedule beforehand and see what you can learn. Trade shows, and particularly wholesale trade shows, can give you a great idea of upcoming trends so take notice of recurring themes, or if you are going to Autumn Fair, take part in the trend features that will be going on throughout the show.
Looking for the perfect UK trade show? Visit Autumn Fair, the UK's source for home and gift retail, featuring a new layout, sector, and outlook for 2019.