20 Apr 2021
Enduring trends: Welcome to the Jungle
Here are Autumn Fair, we're always on the look-out for the key industry trends. In anticipation of Autumn Fair's return this September, we've been taking a look at our exhibitor line up to spot the key aesthetics spanning the seasons.
On our travels, there's one key enduring trend that we simply can't ignore. It seems brands and customers alike are loving an exotic, jungle theme, complete with rainforest foliage, exotic animals and plenty of rich, bright colours. Take a journey with us through this tropical trend…
Origin story…
In 2016, when cool, calm and cosy Scandi styles reigned supreme, another, greener trend was quietly waiting in the wings; the urban jungle. As houseplants filled our need to nurture, and brought more greenery into our urban lives, rainforest plants, like the ever-Instagrammable Monstera, inspired a movement away from Scandi and towards more exotic aesthetics.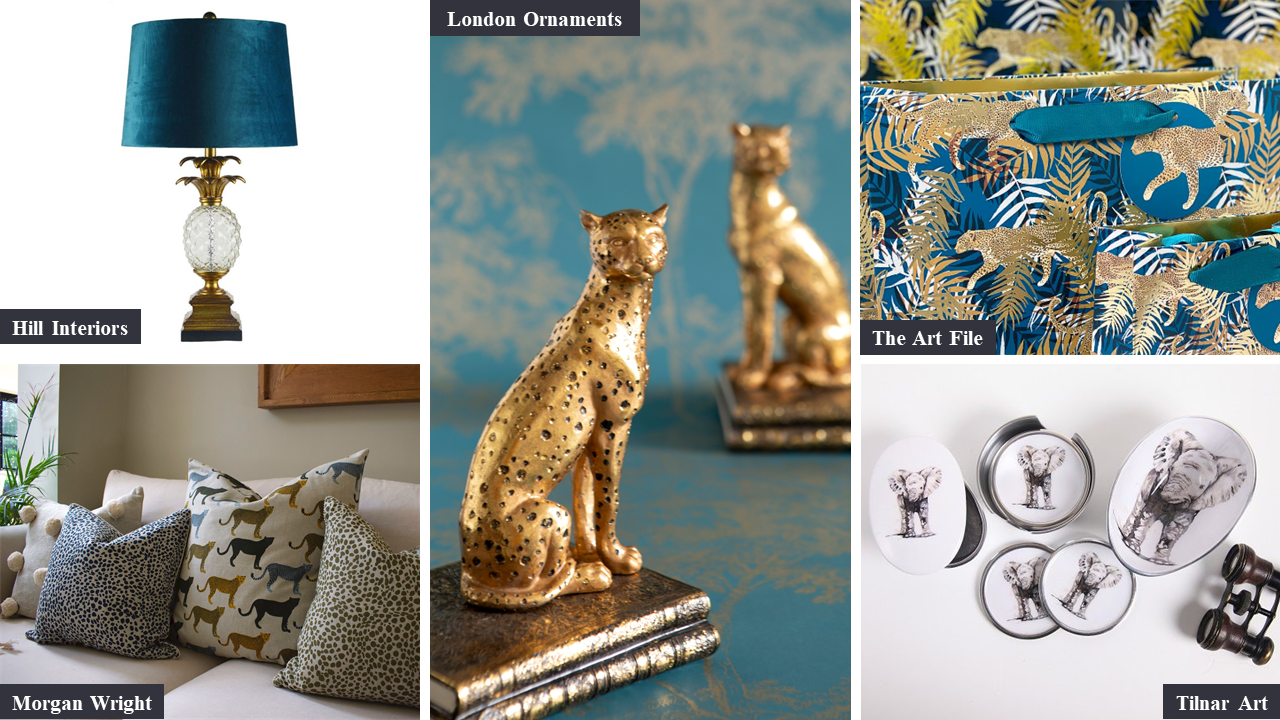 At the same time, fashion's spring florals were taking on decidedly more tropical prints, with hibiscus flowers and palm fronds taking the place of the traditional ditsy daisy. And, as we know, where catwalk trends pilot new aesthetics, the mass market soon follows, in fashion and elsewhere.
Since then, homes, stationery, gifts and toys have all adopted a distinctly tropical feel, with bright and bold botanicals, ever-popular animal prints and creative colours and patterns reigning supreme.
It's a jungle out there…
Many of our Autumn Fair favourites have been taking us to far flung isles and tropical climes in recent seasons. Here are just a few:
Hill Interiors
Established in 1975, Hill Interiors is one of the UK's leading distributors of wholesale furniture, lighting, gifts, interior furnishings and garden accessories. With an extensive range of on-trend items, Hill Interiors offer something for everyone, ideal for every home. For the tropical loving customer, their Ananas Lamp is the perfect combination of kitsch and classy.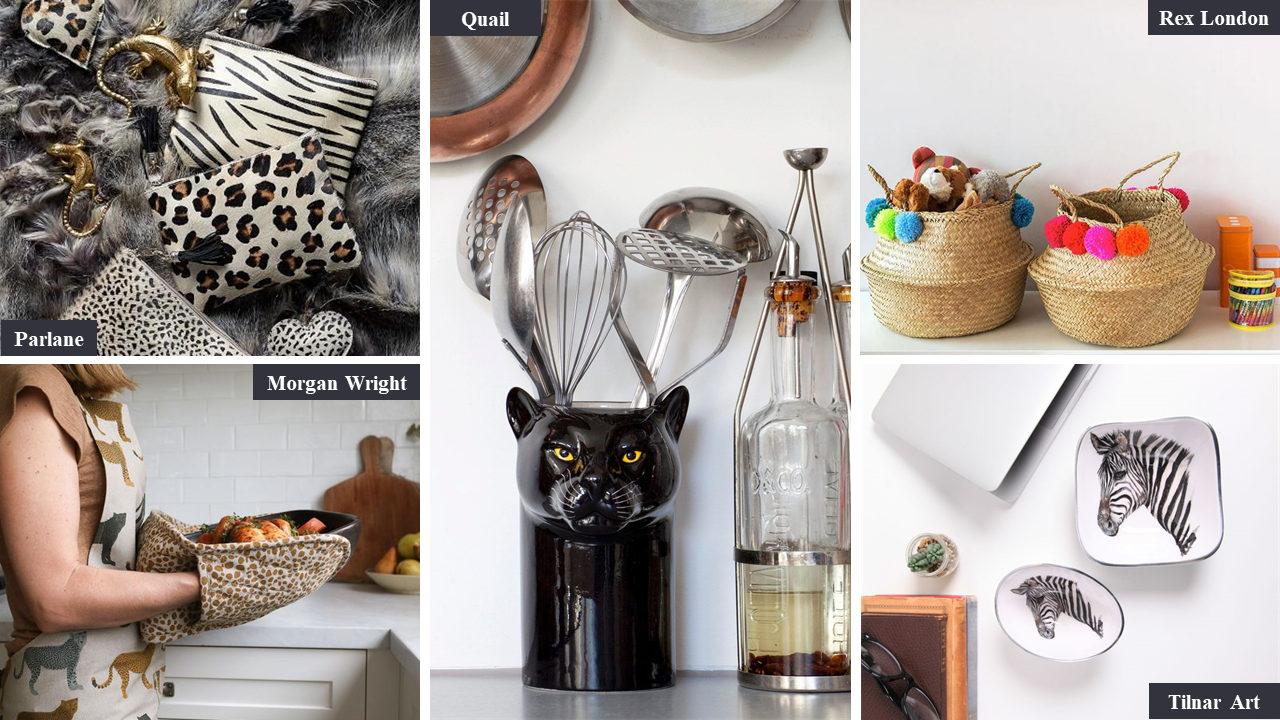 Tilnar Art
The small team at Tilnar Art are committed to quality, offering collections that are handmade, unique and profoundly different to their competitors. Never losing sight of the modern customer, and the modern home, each Tilnar Art collection is on-trend and made by their growing team of expert artisans around the world, each bringing a unique perspective and distinctive style.
Morgan Wright
Morgan Wright are a small, family run homewares company, based in Nottinghamshire. The company are committed to sustainability, actively seeking alternatives to single use plastics and ensuring their products are sourced from small and artisanal makers. Always on the lookout for new and exciting products, it's no surprise that their latest collections capture the company's explorative spirit.
Parlane
The heart of Parlane is its beautiful product; made by skilled people from around the world. Working with a team of talented artisans, Parlane design unique pieces thar celebrate the beauty of natural materials to create authentic, contemporary, and unique pieces. From rattan basketware, faux plants to animal prints, Parlane have everything required to turn a home into a tropical jungle haven.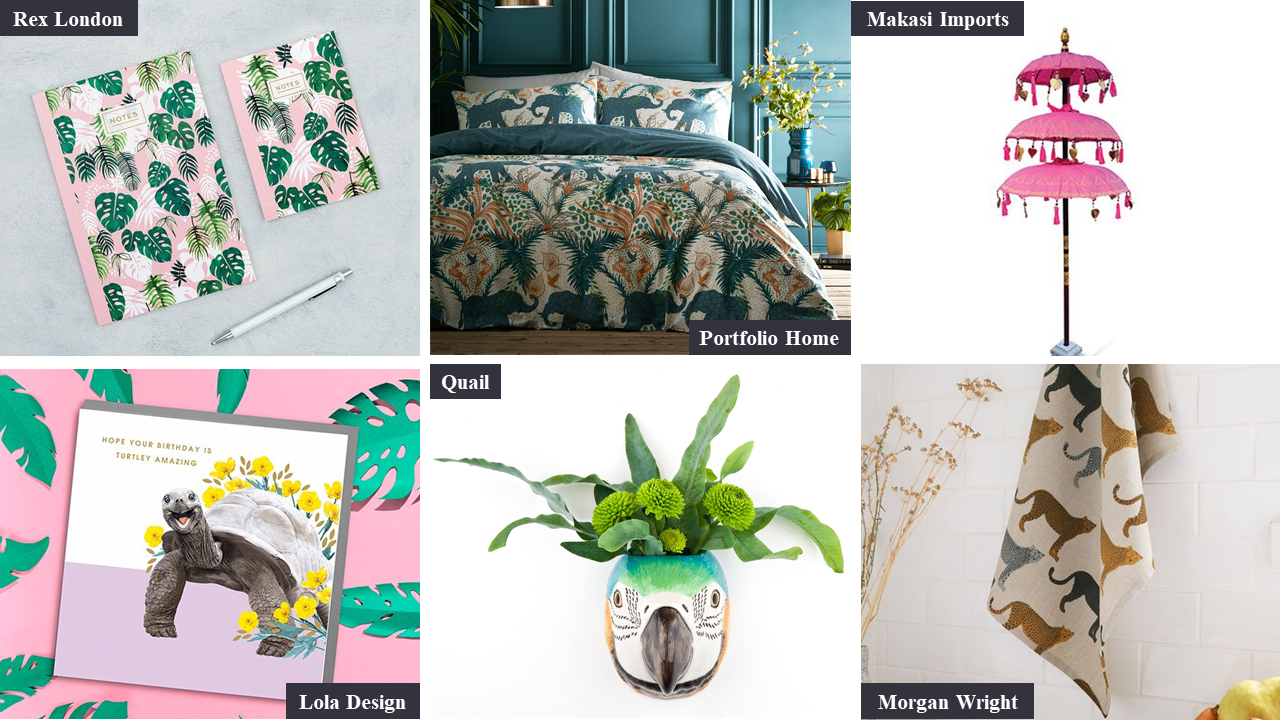 Portfolio Home
Portfolio Home is a trusted and leading supplier of home textiles throughout the UK and around the world. Portfolio home supply only to trade, and support an array of popular high street and online retailers. With a vast range of unique and well-designed home textiles, such as bed linens, curtains and kitchenware, this design-led company use their 40 years of experience to actively create trends within the industry.
Makasi Imports
Offering the UK's largest range of teak root and driftwood-style furniture and home accessories, Makasi are a natural fit on this list. With a wide range of rustic and contemporary styles, Makasi are a favourite with clients looking for something a little more unusual.
Quail
Quail is a British ceramics brand with a long-standing tradition of designing and producing quirky tableware. With a focus on utility, each hand-painted piece offers practicality and decorative charm. Quail egg cups make an inspired gift choice and will bring a sense of fun and whimsy to the kitchen table, whilst the animal flower vases make bright and bold centre pieces.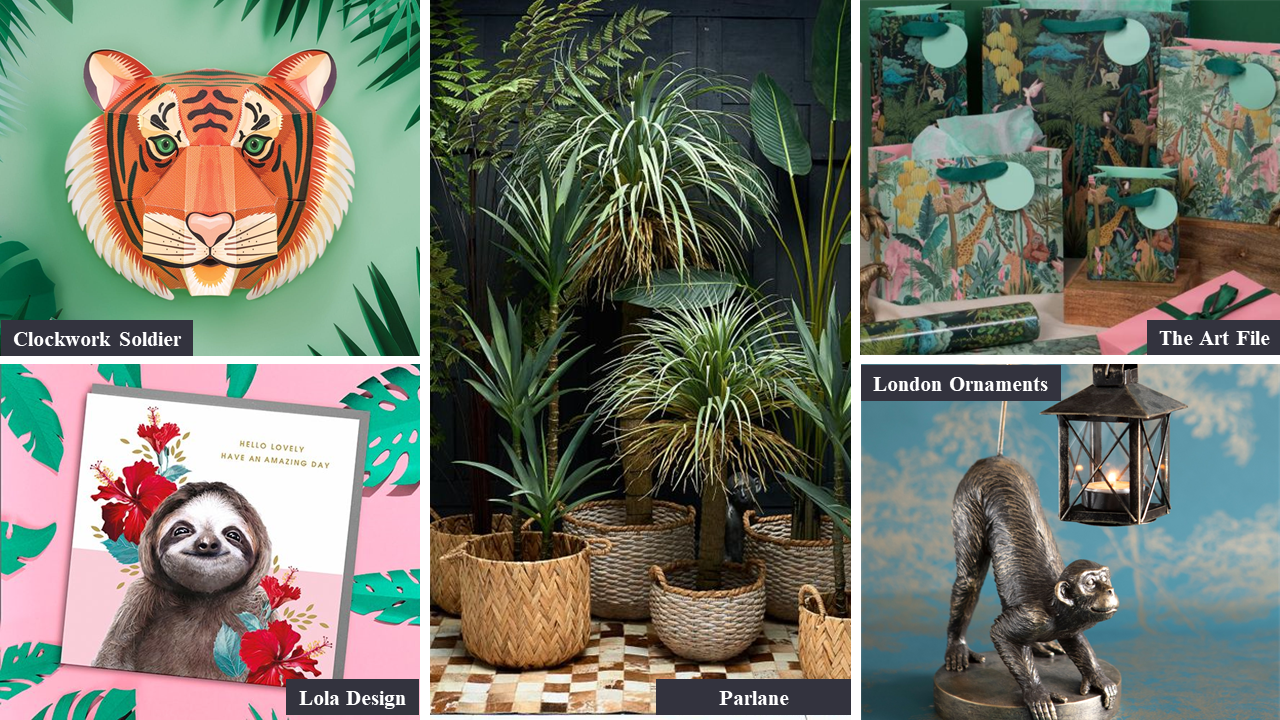 London Ornaments
London Ornaments offer an extensive collection of attractive and unique vintage style products for the home and garden. Their huge range encompasses many of our enduring trends, with a quirky, tongue-in-cheek design perspective.
Rex London
Rex London is a well-established British company selling design-led gifts to the UK, European, Australian and Asian markets. Since 1981, Rex London have designed and imported a wide range of original gifts and homeware loved by both adults and children. Created by an expert team of in-house designers, each piece is as fun as it is unique.
Lola Design
Bringing magical design and beautiful paper products together, Lola Design is well known for their wildlife botanical range which is designed exclusively by the brand's artist and co-founder. The art and cards make a wonderful statement pieces and, inspired by a love for flora and fauna, combine the two in a style that is uniquely Lola Design.
The Art File
The Art File is a multi-award-winning publishing company based in Nottingham, specialising in designing, producing and supplying of the highest quality, unique and commercially proven greetings cards, stationery and gift packaging.
Clockwork Soldier
Clockwork Soldier specialise in paper activities and craft kits aiming to provide fun and challenging projects as a welcome distraction from digital toys. Inspired by nostalgia, Clockwork Soldier's gifts and games keep children (and adults!) entertained, encouraging children to use their creativity, learn and have fun.
Discover even more of the latest trends and most exciting brands at Autumn Fair this September. Join us from 5-8 September 2021 at NEC Birmingham as we refuel retail.
Register your interest Apply for a stand
---
More from Autumn Fair...