10 Sep 2021
AUTUMN FAIR & MODA DELIVER RECORD ORDERS AND HELP REFUEL THE UK RETAIL INDUSTRY
Millions of pounds worth of business has been generated during the last four days at the UK's leading home, gift and fashion trade show, Autumn Fair co-located with Moda, reigniting, and refuelling the retail industry.
Retailers from across the UK, including Harrods, Anthropologie, Dunelm, Walt Disney Company, B&Q, Oliver Bonas, Fenwick, Boohoo, Blue Diamond Garden Centres, Bloom & Wild, British Garden Centres, Daylesford Organic, Fortnum & Mason, Graham & Green, Tesco, Hobbycraft, La Redoute, Lakeland, Next, Paperchase, Pets at Home, and Sainsbury's, flocked in their thousands to attend the first major retail trade show since lockdown in March 2020.
The desire to refresh their stock levels, inject newness and discover exciting new products for their stores, and experience product in person, created a very confident mood and many exhibiting suppliers secured record numbers and quality of orders.
Lucy Lee, Founder, Scream Pretty said; "The best show we've ever had at Autumn Fair, and we've signed up for the next two shows. We're delighted and it's exceeded our expectations. We like the new format for Spring Fair being four days instead of five, which we've wanted for some time so we're very happy to be listened to and look forward to being there."
Tom Willday, Founder of Willsow said; "This is our first big show and for us to be able to place more of our books in small gifts shops, medium sized businesses, and huge retailers such as WH Smiths, Bloom & Wild, Thortful, and so many more companies that have been here, is amazing. They have been really interested in us which is overwhelming. We are that excited we will be booking Spring and Autumn Fair for next year. The organisers have all been great."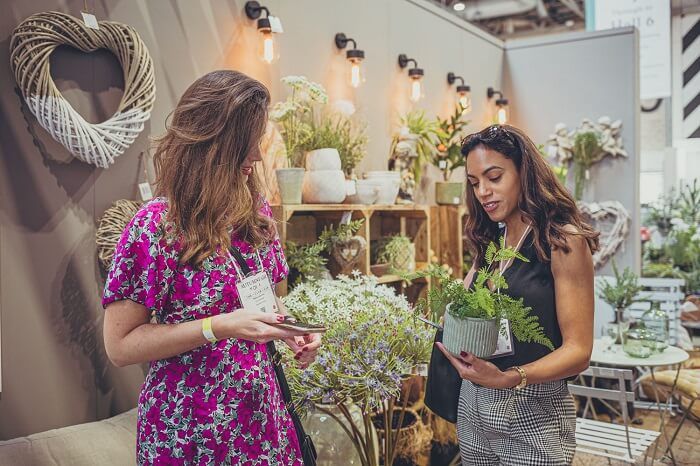 Creativity, innovation, inspiration, and inventiveness were in abundance throughout the four key show destinations: Home, Gift, Fashion and Design & Source. Overall, feedback from exhibitors has centred on the amount of pent-up demand there is for face-to-face trading again. Many, including Little Bird Told Me, Hippychick, Asmodee, Inside Out Toys, Keel Toys, My Doris, Jess & Lou, Isles & Stars, The Travelling Craft Room, Fountasia, Lesser & Pavey, Richard Lang & Son/Lang's, Sass & Belle, Kikkerland and Lesser & Pavey, have had their busiest shows ever, opened lots of new accounts, and seen a fantastic range of buyers. According to many other exhibitors, the shows delivered above expectations with a large number already rebooking for Spring and Autumn Fair 2022. Feedback on Spring Fair's change of dates to a four-day show have also continued to be positive.
More comments from the show floor include:
Nicola Huckerby from Candlelight: "We didn't know what to expect when we first committed to the show, but we have had a fantastic response, it has been really successful for us. The customers have loved seeing product, picking up and smelling the candles, and actually touching and feeling it. We are looking forward to coming back for Spring Fair."
Demi Pendakis, Find Your Glow; "It's the first time we've shown at Autumn Fair, it's been very successful, and we've immediately booked for Spring Fair. We've written lots of orders, made some lovely new connections, and met great retailers."
Tina Salt, MAI Clothing; "I've just launched my brand MAI Clothing and the customers I've met here have been great, I genuinely feel that many of them will become 'lifers'."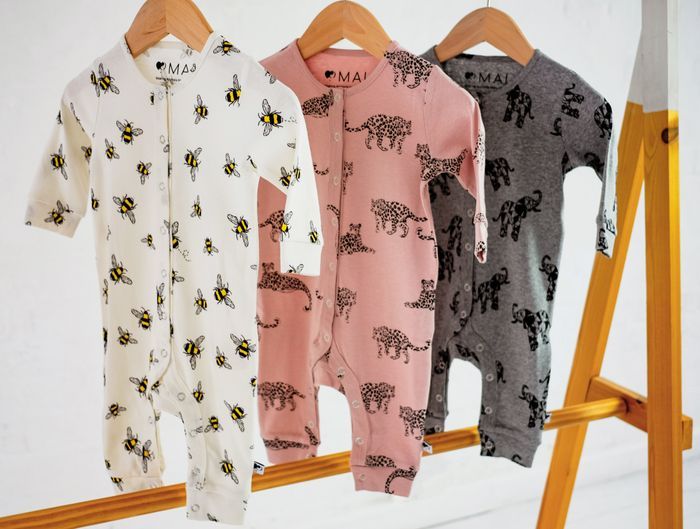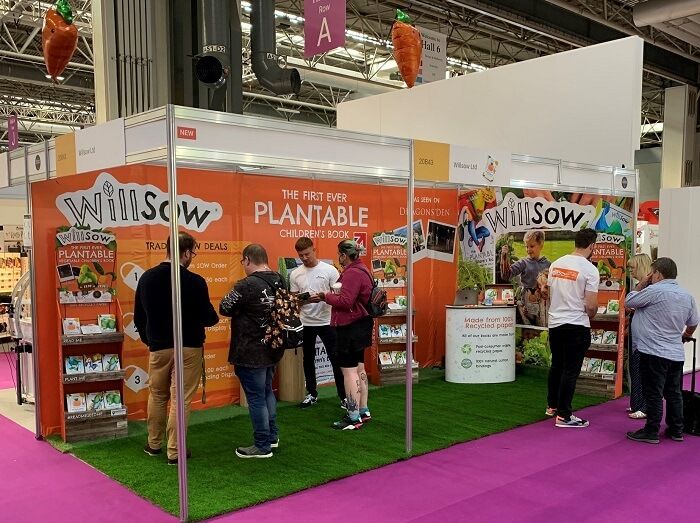 Victoria Nicholls at Gift Republic; "Autumn Fair has far exceeded our expectations; we have been busy from morning to evening. It has also been great to hear so much positive feedback from retailers about their businesses. It has made our decision to re-book easy."
Dany Heap from Sass and Belle; "It has been great to see our customers again, and we have opened a lot of new accounts. Our sustainable Conscious range made from recycled materials and lifestyle products has been a big success."
The new and first-time exhibitors, including Amaura London, Crafty You Crafty Me, Katherine Sheard Art, The Candle Brand, UK Telescopes, and Ibadah London, showing in the Gift First area, all had a fantastic show, and most have already booked into Spring Fair too.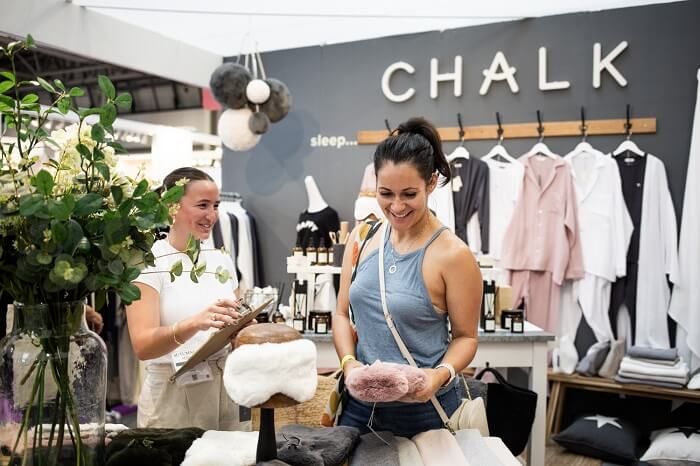 Visitor, Charlotte Greenwood, Design at Sainsbury's said; "It's great to see things in person again and be inspired." Deborah Oakes, Owner of Snap Dragon added; "It's brilliant to be back." And, Sian Llywelyn, Director of Portmeirion Shops Ltd said; "Everyone seems to be ready for business and there is excitement in the air!"
Tony Shellam, Owner of TSS Designs and Crafts commented on the importance of seeing products in person, saying; "It's been fabulous, a really positive atmosphere. Nice to pick and choose suppliers in person again, you need to be able to see products, especially when buying unique items. I didn't like buying remotely online, you can make better judgements in person."
Chris Gainsley, Owner of Purdie Oak highlighted the need for personal connections, saying; "I've been attending this show for many years, always looking for new products, and have found new suppliers in the UK which is beneficial for us because of import costs. It's good to reconnect with contacts that we've built over the years, chatting to people in person is so much better, more personal connection."
Julie Driscoll, Managing Director, Hyve Retail, Fashion & Digital Marketing says; "As a team, we have all been completely blown away by the attendance and huge volume of orders being written during Autumn Fair and Moda, and want to say a huge thank you to everyone who has been a part of the last four incredible days. The reaction from all our wonderful exhibitors and visitors has been overwhelming and it's very positive and encouraging for the future of the British High Street and retailing after over a year of challenges and uncertainty. We are committed to the retail industry, developing exciting new initiatives for our next show, Spring Fair in February, with all our partners and relevant associations. Based on the last four days at Autumn Fair, I have never felt more excited and confident in the collective ability of the retail industry to bounce back and reignite. We can't wait for Spring Fair."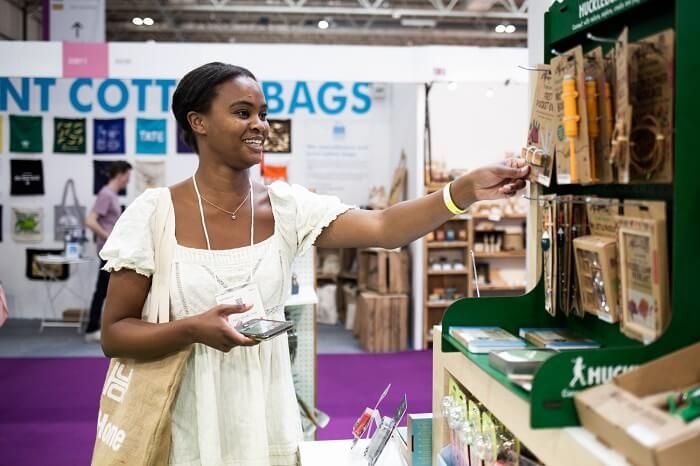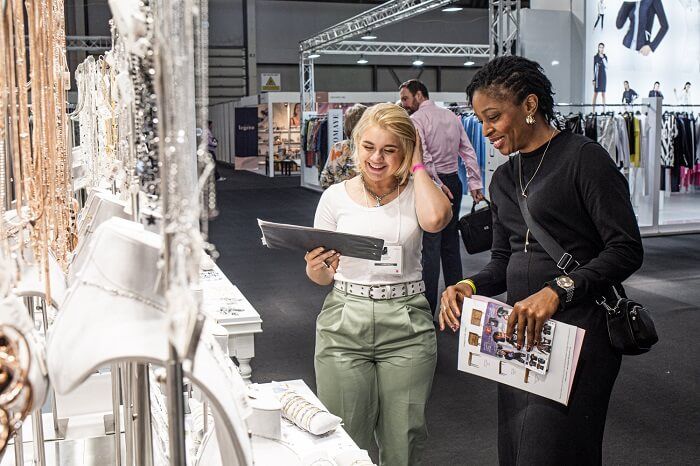 The final day of Autumn Fair's Inspiring Retail Stage focused on its new partnership with the Retail Trust and supporting the wellbeing of people in the retail industry. With the cost of mental health absences totalling £42billion per annum and 89% of employees saying they won't disclose a mental health issue to a manager, Spring & Autumn Fair's partnership with the Retail Trust has been created to support their much-needed work and help raise awareness of the issues.
Following his session, discussing the importance of creating an industry that cares for the mental and physical health of all within it, on the Inspiring Retail Stage this morning (8th September) Chris Brook-Carter, CEO, Retail Trust said; "It is really great to have the shows running again for the industry. Financial and mental stress is a huge concern for retailers, and it is working in partnership with key retail events such as Spring and Autumn Fair, that we can develop initiatives that can genuinely help people, help alleviate issues, and support the wellbeing of all those in our industry."
For further information on Autumn Fair visit www.autumnfair.com. Spring Fair and Moda take place from the 6th – 9th February 2022, visit www.springfair.com for more details.
ENDS
Notes to Editors:
For further press information or images contact Philippa Suitters at Good Results. Email: PhilippaS@goodresults.co.uk. Tel: 07866362980
About Spring & Autumn Fair
For brands from wholesale suppliers to quirky designers who want to trade with serious retailers and buyers, Spring & Autumn Fair is the year-round platform that drives unrivalled trading success. Our heritage makes us your trusted partner.