16 Sep 2020
Autumn Fair @ Home: The Beauty & Wellbeing Edit
Autumn Fair @ Home may be over, but that doesn't mean you can't still discover the latest must-haves within beauty and wellbeing, handpicked from our exhibitor community. Find out who featured on the line up for The Beauty & Wellbeing Edit and learn a bit more about some of these exciting brands.
The English Soap Company
The English Soap Company produce pure vegetable oil luxury soap bars that leave the skin soft and smelling fresh, as well as a range of luxury gift soaps, hand creams, hand sanitisers, shower gels, eau de toilettes and soy wax candles. All of their perfumes are made in England by expert perfumers and have been designed specifically for the English Soap Company. Their products are hand finished before going out, ensuring quality and care from inception to finish. The English Soap Company makes all of their products on the farm site in the heart of the English countryside, in Waldron, East Sussex and all products incorporate sustainable packaging, vegan friendly and cruelty free ingredients, all made in England.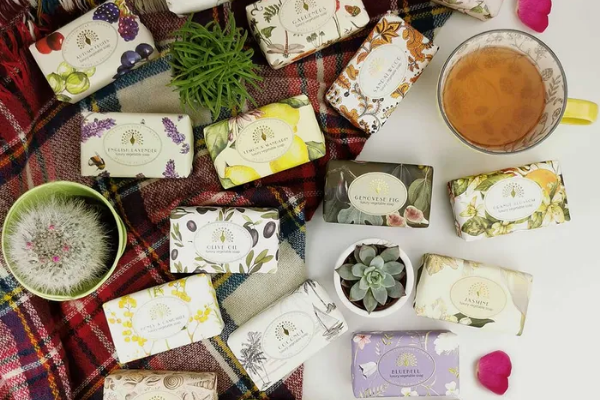 Betty Hula
Betty Hula believe in honest, natural beauty. Their products are handmade in the UK using traditional techniques and the finest quality ingredients including Aloe Vera, Frankincense Oil, Shea Butter and Cocoa Butter. Their range is vegan friendly, paraben free and not tested on animals. Betty Hula's innovative and award-winning range of natural British made skincare products takes a contemporary twist on traditional recipes and combines stylish, hand-finished mainly vintage glass packaging to bring eye-catching variety and individuality to the skincare and gift market.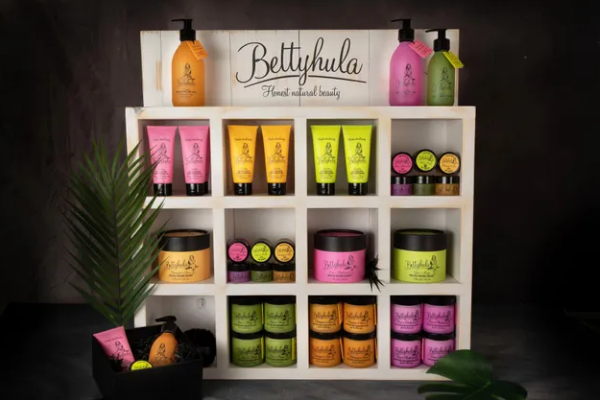 Shifa Aroma
Shifa Aromas is a British brand founded on a promise to deliver products that are hand-made in England by the brand. Shifa Aroma source raw materials locally and nationally trying to use ingredients that are environmentally friendly and recyclable where possible. They support and collaborate with local businesses and services including design, print and packaging to bring a brand and products that is proudly made in England.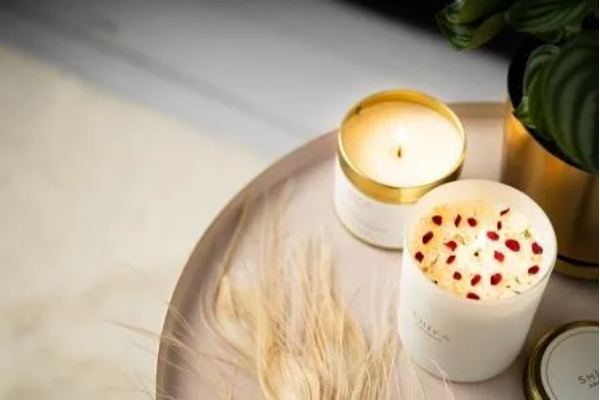 Sandy Bay
Sandy Bay offer a stunning range of branded high fragrance candles, reed diffusers, room sprays and hand and body washes and lotions, all designed and made by skilled candlemakers in the heart of Epping Forest. Using an exclusive blend of natural wax, Sandy Bay candles have been specifically created to provide a high fragrance throw, good appearance and sustainability.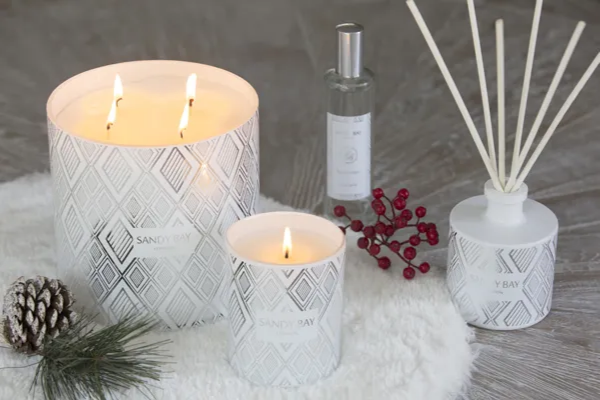 Rugged Nature
In a space with hundreds of female targeted brands, Rugged Nature stands out as one of the only natural, eco-friendly and plastic free male grooming product manufacturers. Rugged Nature is currently stocked in over 65 retailers across the UK from small, independent 'brick and mortar' shops to some of the largest online eco-stores in the country. Tested on students, not animals, the products are handmade in the UK and fully CPSR tested. Rugged Nature is the perfect natural alternative to high-street brands, and with an ever-growing range of accessories, it makes an excellent option for gifts.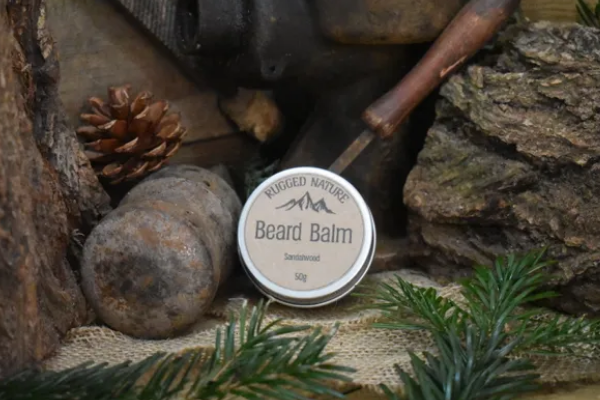 Kushboo Soaps
Kushboo Soaps are exquisite individually handmade soaps, created using luxurious, moisturising quality oils enriched with a blend of essential oils and gentle botanics to cleanse the skin and indulge the senses. All of Kushboo skincare products are SLS & Paraben-Free, as well as ethical and 100% natural. As well as their award winning sustainable packaged soap bars, Kushboo also offer luxury gift soap box sets, shampoo bars, beautiful glass bottled bath salt soaks, foot soaks and a new luxury bath and body oil.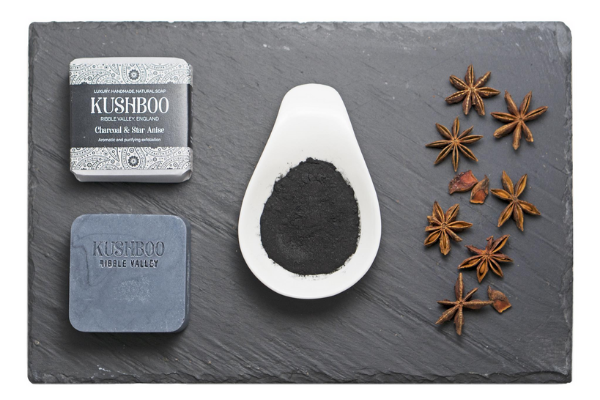 Also featuring in The Beauty & Wellbeing Edit were Bomb Cosmetics, St Eval Candle Co., Bathing Beauty, The Somerset Toiletry Company, Heaven Scent and Wild Olive.