ZHEJIANG ZHONGZHEFAN TRADING CO.,LTD
Stand: 19G46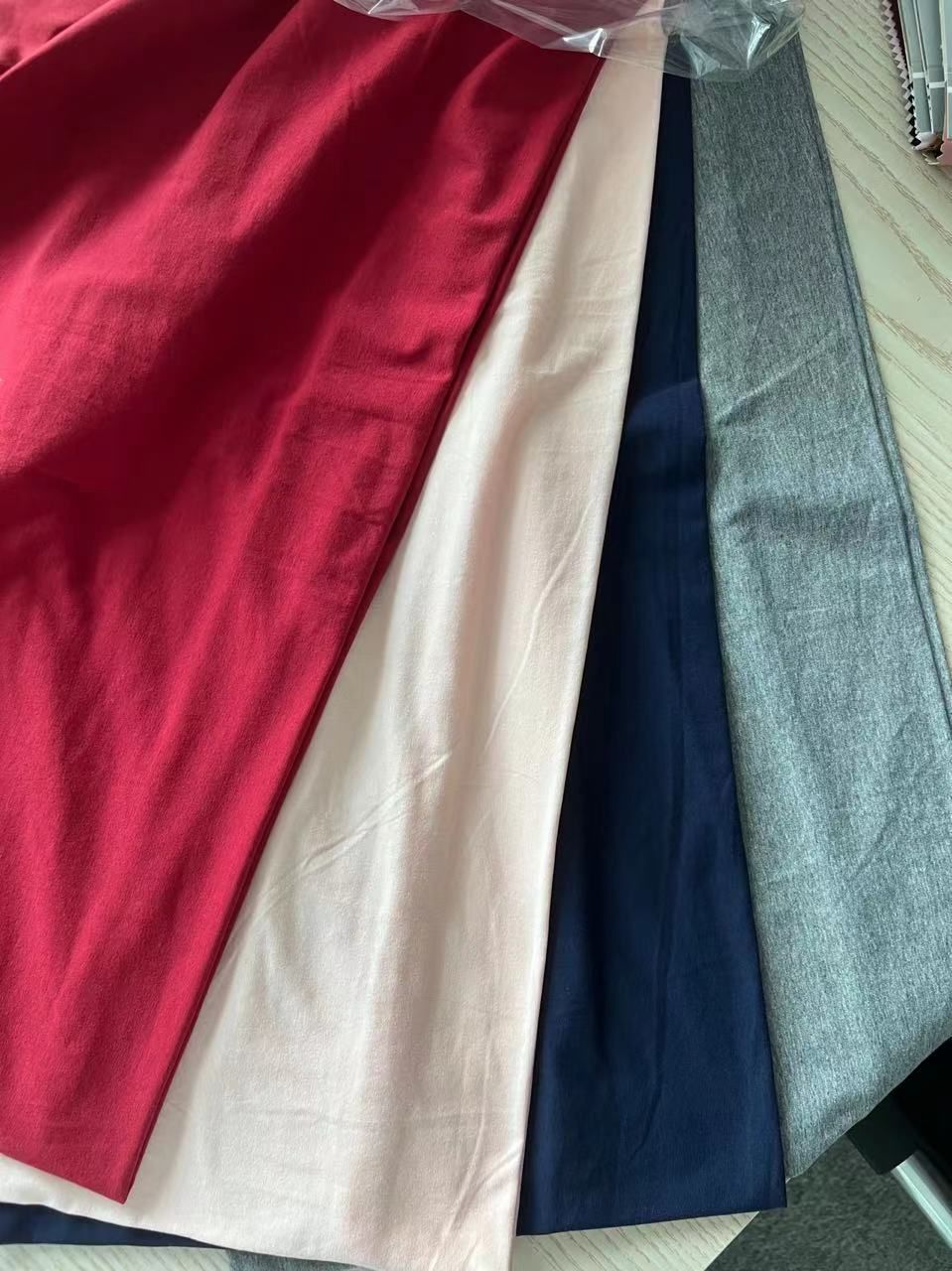 ZHEJIANG ZHONGZHEFAN TRADE CO.,LTD AND JIAXING ZHONGHUI TEXTILE CO.,LTD ESTABLISHED IN THE YEAR 1999, AFTER 20 YEARS OF EXPERIENCE, WE HAVE DYEING FACTORY AND GREIGE FACOTY ,WE HAVE OVER 200 STAFFS ,WE HAVE KNOWLEDGE ABOUT THE MARKET, AND ALSO DURING THESE YEARS, WE HAVE DEVELOPED VERY GOOD RELATIONSHIP WITH OUR BUYERS AND WORKING WITH ALL LONG TERM BUSINESS WAY.
• WE OWN DYEING FACTORY CAN PRODUCE 700.000METERS OF FABRIC PER DAY AND OWN GREIGE FACTORY CAN WEAVE GREIGE 500,000 MERERS OF GERIGE PER DAY.
• WE EXPORT LOTS OF FABRIC TO SOUTH AMERICA ,EUROPE AND MIDDLE EAST MARKET.
• 1 ,REGULAR WOVEN FABRIC: WOOL DOBBY ,100%POLYESTER CHIFFON SATIN, SPH ,NR BENGALINE ,CHIFFION YORYU , BUBBLE CREPE, CEY AIRFLOW, BARBIE PD,POLY TWILL SPAN , SUPER SOFT
• 2, REGULAR KNITTING FABRIC: JACQUARD BULLET, LIVERPOOR ,DTY, ITY,DTY TWO SIDE BRUSHED, SCUBA CREPE FAKE, INTERLOCK, TECHNO, FLEECE ,SCUBA,FRENCH TERRY ,RIB BRUSH, MESH.....
• 3, TREATMENT AFTER FINISHED: PU DULL LEATHER PU, FOIL ,PLEATED, EMBOSS ,FLOCKING
WELCOME TO OUR OFFICE, WE SURE WE CAN GIVE YOU SUPRISE