Xystos - Flame & Fragrance Ltd
Stand: 6G13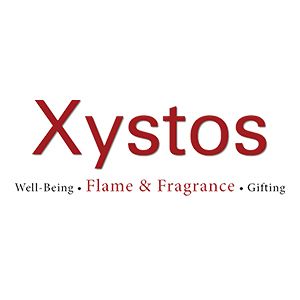 Xystos Flame & Fragrance are a long established Newcastle based company specialising in both the design and manufacture of our own brands - Cello, a range of Electric Melt Burners, Ultra Sonics, Melts, Oils and other Homewares, and Di Palomo, a Bath & Body range inspired by Italy.
We also distribute several brands across many categories including the very popular Splosh Gifting from Australia, Himalayan Salt Lamps and, within Bath & Body we offer Faith In Nature and The Naked Bee.
Exclusive to Autumn Fair
YES
Designed & Made in Britain
NO
Address
Newcastle Upon Tyne
United Kingdom
Sustainable Products

Splosh Travel Board

A map made of sustainably sourced cork and wood, used to plot your past and future holidays. World or UK based, depending on your travel and holiday requirements

Faith In Nature - full range

A range of Bath & Body products designed and manufactured in the UK. Packed in recycled plastic, which is in turn recyclable. Vegan friendly and containing natural fragrances and water from the Lake District.

Materials

We have products made from recycled materials

Ethical Considerations

Fair wages are paid to the people who make our products

Our products are made by people employed in good working conditions

We challenge our suppliers to report any ethical issues they identify

We are a distributor in the main and ask for the Ethical policies of the companies we work with and the factories and companies they outsource to.
Cello is a UK owned brand of Home Fragrance and Light Up products, such as Electric Melt Burners, Porcelain Tealight Domes, Ultra Sonic Diffusers and Portable Lighting.