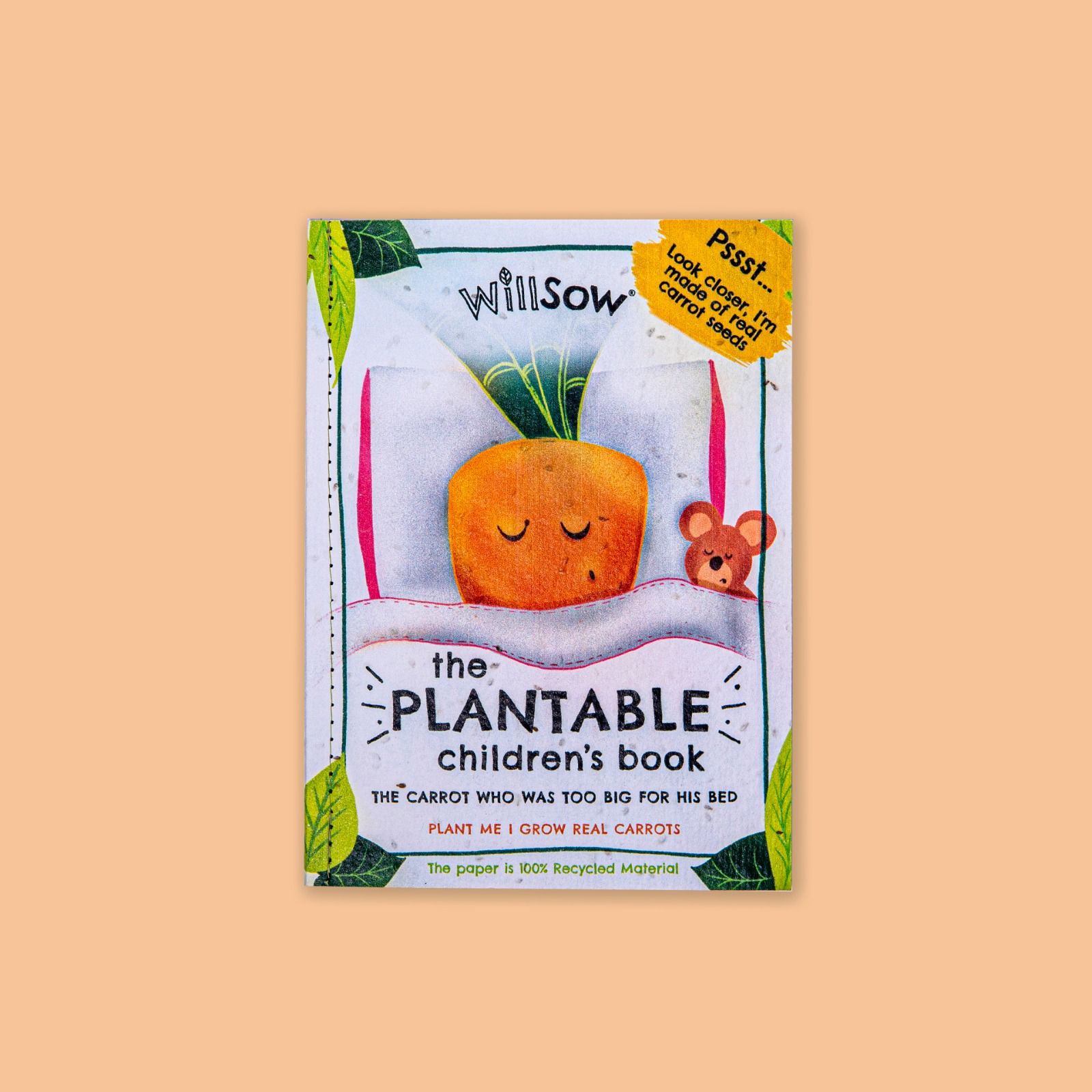 We have created the first ever plantable children's books!
Our Books are made with special handmade paper embedded with real vegetable and herb seeds. When the paper is planted in a pot of soil, vegetables and herbs will grow from the paper, amazing right!
Who needs a plantable book?
-Children are spending around 3 hours per day on their smart devices
- Willsow can teach children about the potential of our natural environment in a fun and relatable way (getting your hands dirty!)
-Willsow can teach children about sustainability and importance of recycling
-Willsow readers also get the chance to meet the main character!
We have 5 titles available and a range of merchandising solutions so you can easily bring the stories to life and stop your customers in their tracks.
With a Willsow book, the end of the story is just the beginning.