University Games UK Limited
Stand: 20C40,20B48-C49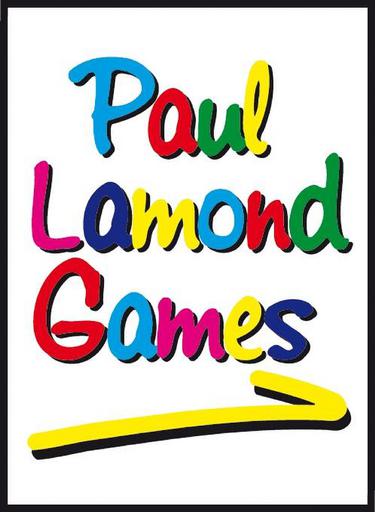 University Games and Lagoon have, not just one, but two stands brimming with fun and exciting games, puzzles and gifts at Autumn Fair this year. There really is something for everyone, from early preschool through to adult party games, and for the whole family in between!
This autumn, University Games is set to launch 5-Letter Wordlet, a new confounding word strategy board game. 5-Letter Wordlet will see the hugely popular single player online trend, now being brought into the home and played in competition with family and friends on games nights.
Visitors to Autumn Fair won't want to miss University Games' impressive display of over 45 3D Puzzles and Model Kits of famous buildings and icons from some of the biggest blockbusters, including Star Wars, Disney, Marvel, Harry Potter and Game of Thrones. The new Star Wars Model Kits include the iconic Millennium Falcon, Imperial AT-AT, the famous droid, R2-D2 and Boba Fett's Starfighter.  Also on display will be the new 3D Puzzles of The Avengers Tower, Iron Man's Helmet and the beautiful Arendelle Castle from Frozen, as well as the best-selling Harry Potter 3D Puzzle range including Hogwarts Castle, The Burrow and the Diagon Alley series.
University Games' new Party Game Night is certain to get the party started as friends and family Act, Draw, Bluff and Guess their way through a hilarious night of entertainment. Family favourites also on display will include Smart Ass, Who's in the Bag and Perudo alongside the classic Subbuteo range, that celebrates its 75th Anniversary this year. With the FIFA World Cup kicking off just ahead of the festive period, this range, that includes the Subbuteo Official England Main Game and Subbuteo England Lionesses Main Game as well as a special 75th Anniversary edition, gives retailers a goal-tastic opportunity to get into the football spirit!
There is also plenty of fun and entertainment available in University Games' adult party games catalogue where the games have been designed with grown-ups in mind! The brilliant Bigger is Better, Judge Your Friends and Don't Drink and Draw are just some of the hilarious games to choose from for an evening in with friends.
As the popularity of Murder Mystery Nights continue to grow, Lagoon has thought of everything when it comes to hosting a great crime-busting evening! Presented in whiskey-style gift tubes, Murder Mystery in Paris, Murder at the Tower of London and Murder Mystery Aboard the RMS Titania, all contain six different plots so the dinner party, crime-solving fun can be continued! University Games also have plenty of Murder Mystery fun on offer with six best-selling dinner party games, a host of murder mystery puzzles and two new titles joining the Case Files series including Fire in Adlerstein and Death in Antarctica.
For younger board game players, the new Tom Gates games and puzzles range is a great addition to University Games' children's portfolio. The range includes the award-winning Tom Gates 3-in-1 Monster Games Compendium as well as a Truly Awesome Card Games Set and a range of double-sided Colour-in Puzzles featuring popular characters from the series.      Puzzlers can enjoy the challenge of building the colourful puzzle on one side, or the dynamic black and white image on the other, which can then be coloured in with the pencils provided!
Everyone's favourite bear, Paddington, has been rather busy this year and continues to captivate hearts both young and old. A fun new addition to University Games' Paddington range is the quick-paced Paddington Find It Fast where players have to be the first to find and match!
The 700-strong product range from University Games and Lagoon brings fun and entertainment for the entire family with games, puzzles and gifts focusing on iconic brands such as Star Wars, Disney, Harry Potter, Subbuteo, The World of David Walliams, The Purple Cow, Guinness and Plasticine.