Trafalgar Group Trading Ltd
Stand: 6M44-20A47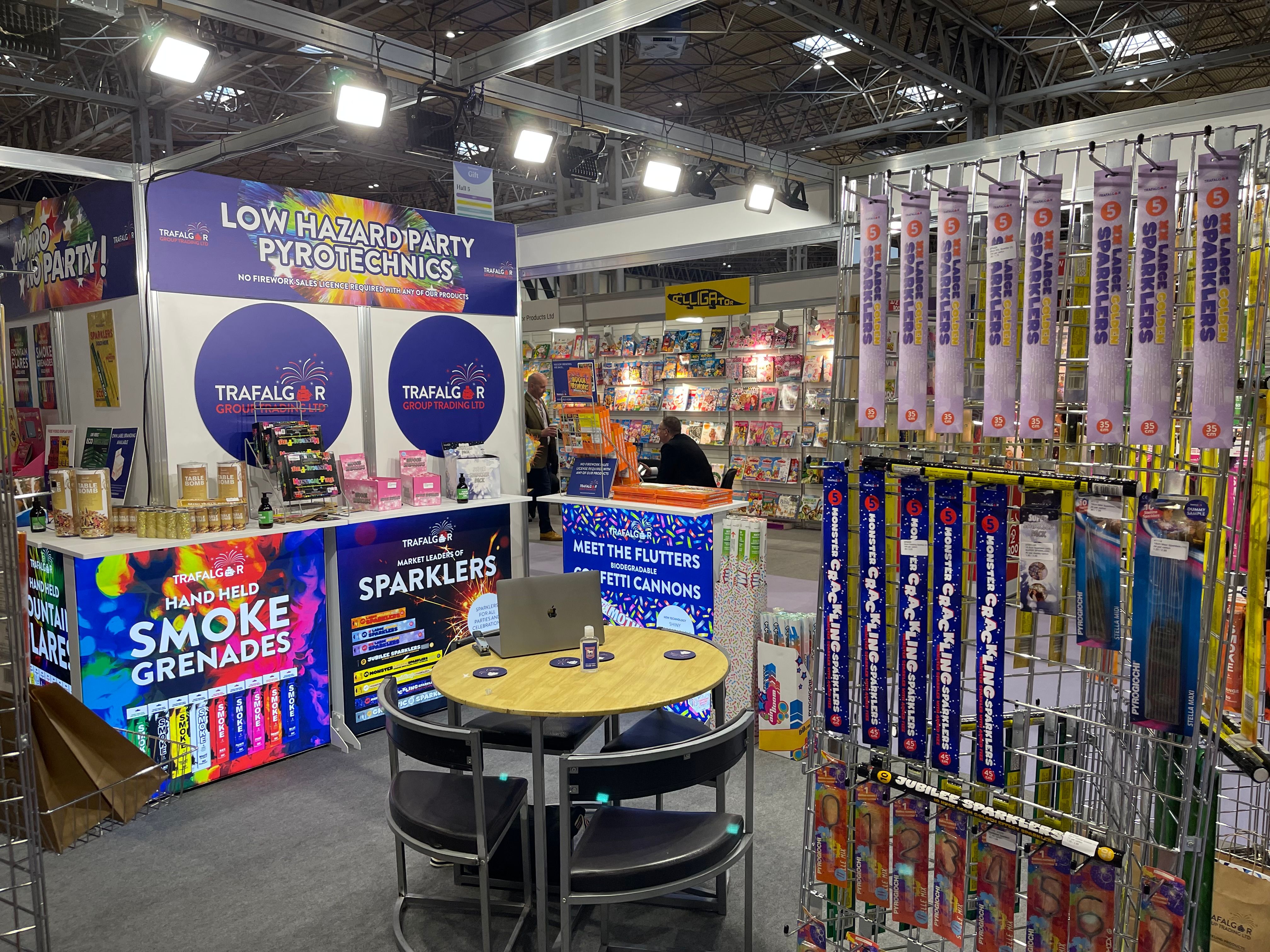 Trafalgar Group Trading specialise in low hazard party pyro such as Indoor Firework packs, Sparklers, Hand Held Smokes, Hand Held Fountain Flares, Ice Fountains etc etc.
WHY BUY FROM TRAFALGAR? Trafalgar Group Trading has one goal – to put the sparkle into people lives! Life should be fun and so should business. We are obsessed with product innovation, we are only interested in unique products and or products that we believe are manufactured better than our competitors, whether that is a cleaner burning Ice Fountain or innovative packaging.
PACKAGING – Presentation is everything, we like to think our packaging is top of the pops. Where feasible we have packed some products in retail display cartons, we have also made video display units for our amazing Crackling Balls of Fire and Spinning Crackling Saucers, these video units have really seen them fly.
SPARKLERS, ICE FOUNTAINS AND OTHER HAZARDOUS STUFF – Here's the thing, ALL of our hazardous products in our range are either category F1 or T1, this means that you can sell any of our sparkling products all year without a firework sales licence and they can be positioned anywhere in the store without the need to put them in a protective cabinet - and ALL of our sparkling goods can be sold to people aged 16 or over – even our fantastic Party Fireworks Selection Box.
Address
Norwich
United Kingdom