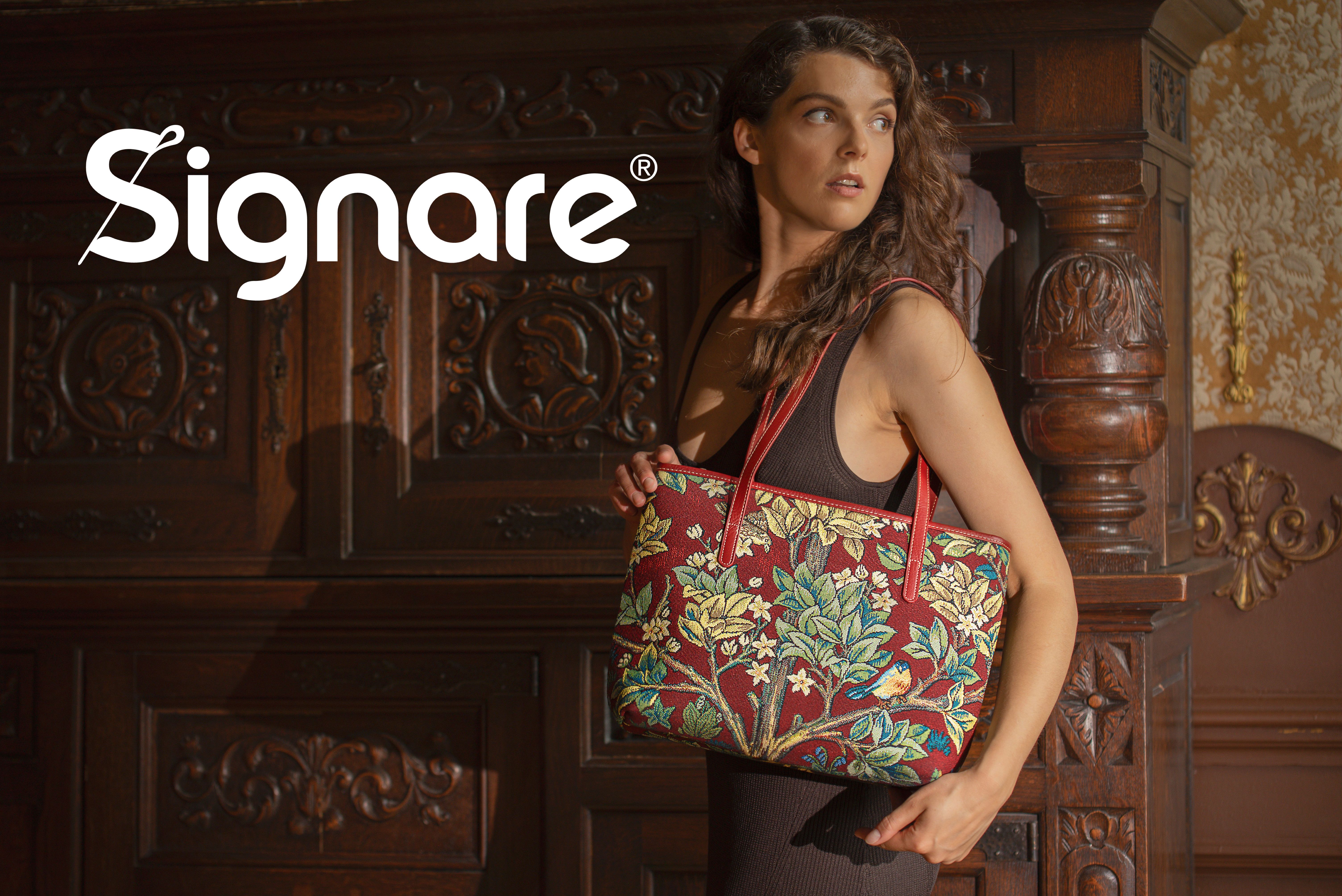 🎁 Visit us at Autumn Fair to claim your £50-£200 help to buy coupoun!🎁
Welcome To Signare Tapestry!
The World Of Tapestry & Accessories!
Founded in the UK in 2010, Signare Tapestry is the largest tapestry accessories brand in the world.
We design, manufacture and distribute handbags and home accessories featuring distinctly individual patterns. Every Signare product has it's own story to tell.
Signare has teamed up with V&A, The National Gallery, Shakespeare's Birthplace Trust, Hampshire Culture Trust, Frida Kahlo Cooperation, and upcoming Peter Rabbit and Paddington Bear to support the artist and spreading the masterpiece of art works to the world.
From our UK and US warehouse, we supply over 1500 SKUs to over 3000 retailers in over 35 countries.
Signare- As Individual As You!
See you this September at Autumn Fair at NEC Birmingham. Showcase our upcoming range and design of beautiful woven tapestry products!
Stand: Hall 8-7-6-20-19 6C47
Book a visit: jason.zhu@acjade.co.uk
B2B: www.signaretrade.co.uk
B2C: www.signaretapestry.com
Instant Chat on Instagram: #signaretapestry
Exclusive to Autumn Fair
YES
Designed & Made in Britain
NO
Address
Frimley
United Kingdom
Sustainability Role in overall company's strategic plans

Our products are made from 100% vegan friendly material, 98% of the material including the packaging are recyclable.

Pledges for the year

To run a full green suppling chain.

Packaging

We are in the process of making our packaging plastic free
We are offering a free Sharklet yoga mat for all return buyers at Autumn Fair from 4-7th Sep.  Sharklet Yoga Mat Sharklet uses micropattern alone – no chemicals – to prevent adherence, colonization, a ...