Shrieking Violet Ltd
Stand: 7E61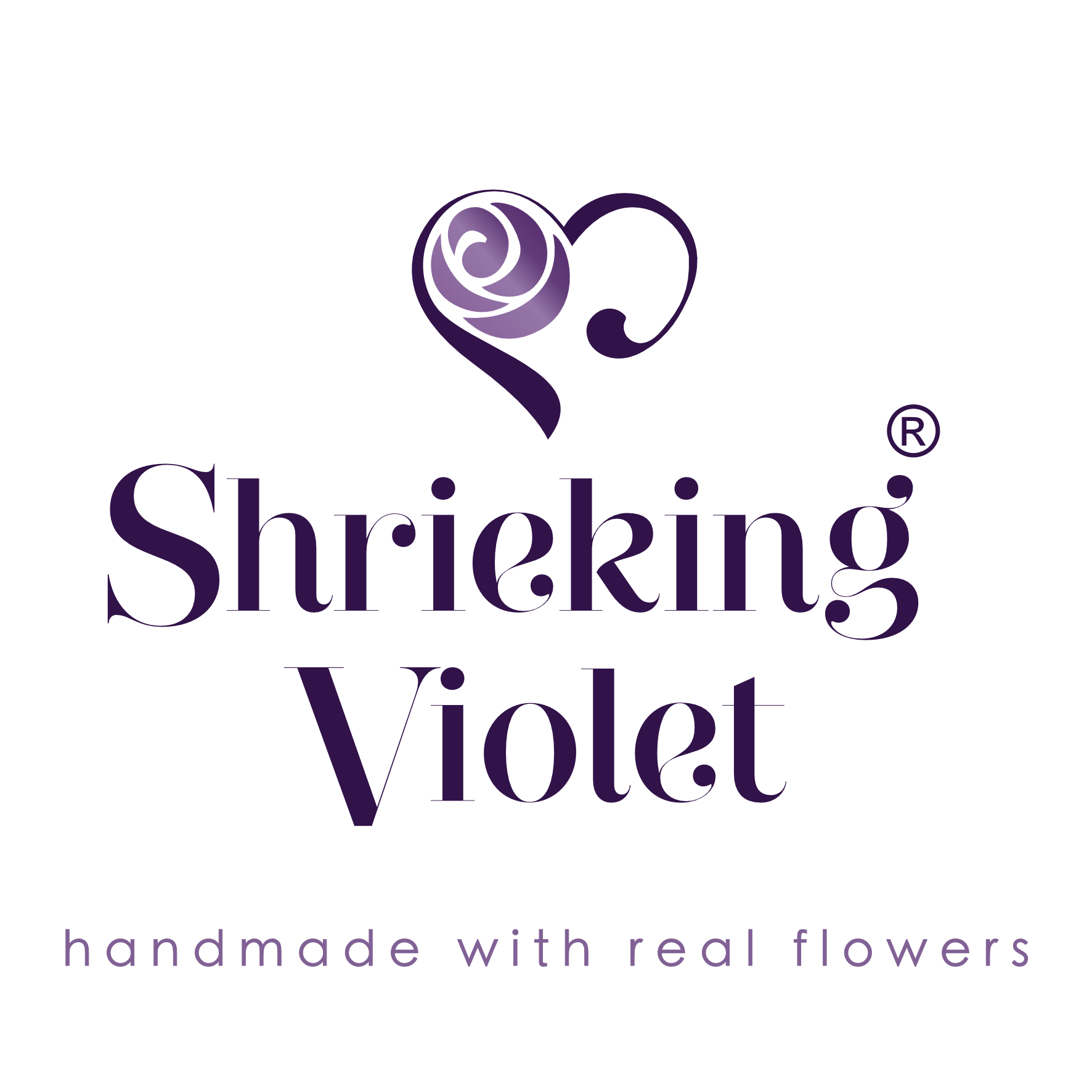 Shrieking Violet Ltd is a renowned UK-based jewellery brand specializing in unique and exquisite botanical and flower-themed accessories. Established in 2002, the company has gained a strong reputation for its exceptional craftsmanship, innovative designs, and commitment to sustainability. Shrieking Violet® Ltd is dedicated to bringing nature's beauty to life through its stunning jewellery collections, captivating retailers and consumers alike.
Handmade using sterling silver & real flowers
Free branded gift boxes, display & POS
RRP £24.99 - £99.99
At the heart of Shrieking Violet® Ltd's philosophy is the fusion of nature and artistry. The company sources real flowers, plants, and other organic materials, carefully preserving their delicate beauty through an intricate process. Each piece of jewellery is meticulously handcrafted, with the utmost attention to detail, ensuring that every item is a one-of-a-kind work of wearable art.
Proven results in the following sectors
Museum shops
Gift & Jewellery shops
Visitor centre & Tourist sites
Garden Centres
Department Stores
Mail Order
With an unwavering commitment to sustainability, Shrieking Violet® prioritizes ethical practices throughout its operations. The company carefully selects suppliers who share its values, ensuring that the flowers used in its jewellery are sustainably sourced and harvested. Shrieking Violet® Ltd also actively supports initiatives that promote environmental conservation and responsible manufacturing processes, seeking to minimize its ecological footprint.
Shrieking Violet® offers a diverse range of jewellery collections, catering to a wide variety of tastes and preferences. From elegant necklaces and bracelets to intricate earrings and rings, each piece showcases the natural beauty and vibrant colors of real flowers and plants. Whether it's a dainty forget-me-not necklace, a bold rose petal ring, or a whimsical daisy bracelet, every creation tells a unique story and allows the wearer to carry a piece of nature's enchantment with them.
In addition to its stunning collections, Shrieking Violet® Ltd provides exceptional customer service to its B2B partners. The company understands the importance of building strong relationships and collaborates closely with retailers to ensure their needs are met. Shrieking Violet® Ltd offers flexible wholesale options, competitive pricing, and comprehensive support, including marketing materials and display solutions, to assist retailers in showcasing and selling their products effectively.
Shrieking Violet® Ltd's commitment to excellence has garnered widespread recognition within the jewellery industry. Its creations have been featured in prominent fashion publications and worn by influential figures. The company's reputation for quality and innovation has earned it a loyal customer base, both in the UK and internationally.
As Shrieking Violet® Ltd continues to evolve and expand, it remains steadfast in its dedication to crafting exceptional jewellery that celebrates the beauty of nature. With its distinctive designs, ethical practices, and commitment to customer satisfaction, the company is poised to continue its success as a trusted partner and provider of exquisite botanical jewellery for discerning retailers worldwide.
For more information about Shrieking Violet® Ltd and its stunning collections, please visit www.flowerjewellery.com
Address
Potters Bar
United Kingdom