The Seed Card Company Ltd
Stand: 6A30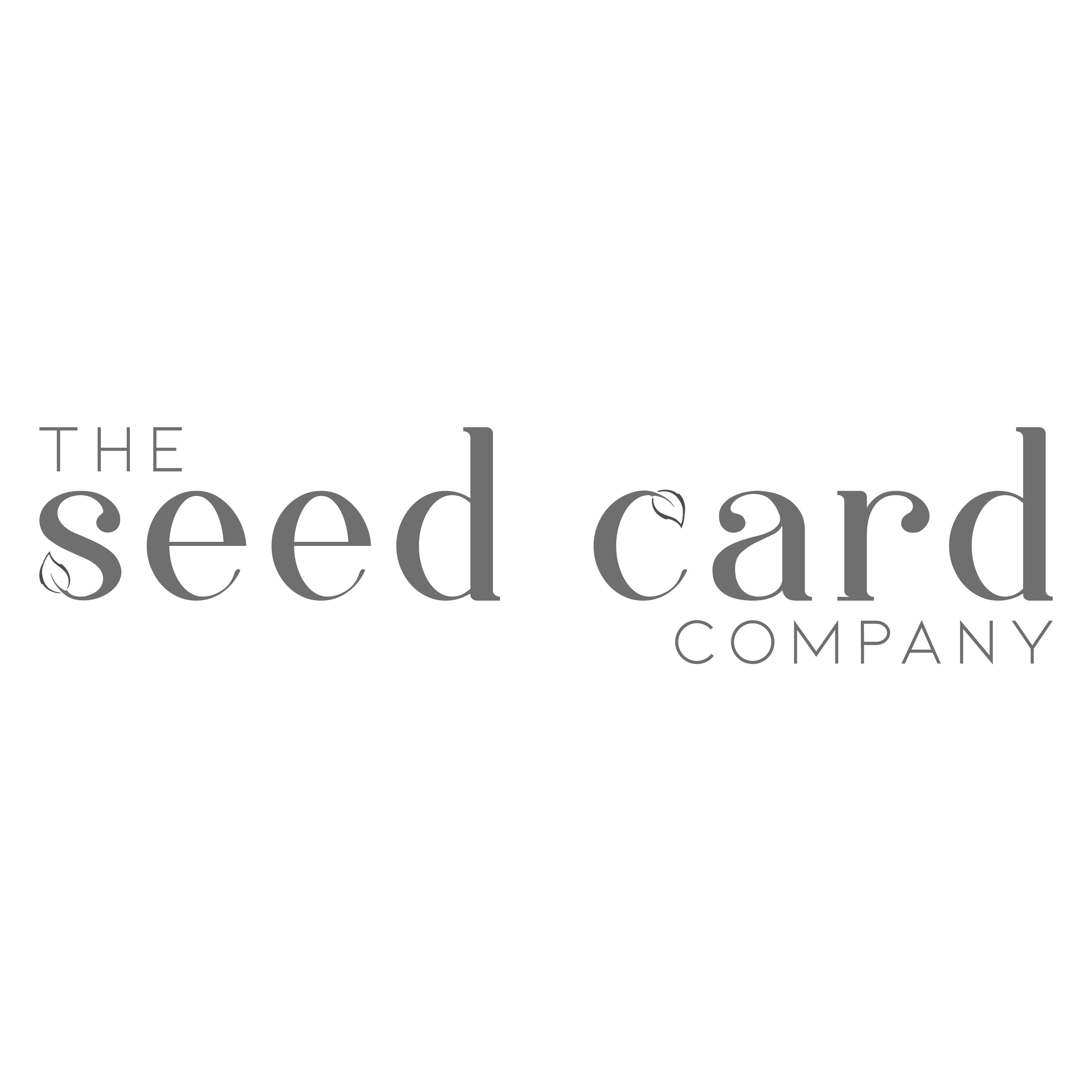 The Seed Card Company was founded by three individuals who share a love for print and wanting to play their part in creating a more sustainable and eco-friendly environment for us and future generations.
Our cards and stationery sets are made entirely from post-consumer upcycled paper waste, meaning no trees are harmed in their manufacturing process. They are recyclable, biodegradable and embedded with wildflower seeds. Keeping things as green as possible we have also ensured our print methods tick boxes too by using vegan-friendly inks and state of the are laser-cutting technology for a no-ink option. Our packaging will never contain any plastic to maintain our ethos of being a plastic-free company. We are also committed to being a zero-waste company, so any off-cuts from our card sheets (no matter how small) will be re-used as another piece of stationery, donated to schools or planted.
We currently offer eight very different card collections, each with a minimum of 12 designs within them, and over 50 and 25, respectively, notecard and thank you card sets. All creative, design and manufacture of the cards are created in house using our collective 17 years of experience within the card and print industry.
The Seed Card Company are a small team with big eco-dreams…grow with us!
Send. Plant. Grow.
Designed & Made in Britain
YES
Address
Romford
United Kingdom
Sustainability Role in overall company's strategic plans

At The Seed Card Company our key objective is to provide an eco friendly and fully sustainable alternative to greeting cards and stationery. It is one of key objectives to be sustainable not only with our products but with our manufacturing and processes.

Sustainability initiatives

We are committed to being a zero waste company so any off-cuts from our card sheets (no matter how small) will be re-used as another piece of stationery, donated to schools or planted. Our cards are made from upcycled postconsumer waste meaning no new trees are harmed in the manufacturing of the board. All of the stationery we offer are plastic free. Our trade orders have a recycled peelable sticker to keep the card and envelope together. In addition, our printers do not use ink cartridges and our packaging will never contain an plastic to maintain our ethos of being a plastic free company. In addition, we have partnered with global reforestation effort, Ecologi for every order of our cards. The Seed Card Company and Ecologi will plant a tree on your behalf, not only offsetting any delivery carbon but also rebuilding natural habitats and creating jobs for local families who plant and maintain these new forests in the world.

Pledges for the year

Promote our eco friendly alternative to greeting cards and social stationery to stockists, as well as encourage no plastic.

Sustainable Products

Greeting Cards

100% postconsumer waste board and envelopes Provided "naked", #plasticfree Printed with vegan friendly inks 100% biodegradable No new trees are harmed

Notecard and Thank You card Sets

100% postconsumer waste board and envelopes Postconsumer waste branded with no ink gift box and wrap #plasticfree Printed with vegan friendly inks 100% biodegradable No new trees are harmed

Christmas Cards and Packs

100% postconsumer waste board and envelopes Provided "naked", #plasticfree (single cards) Postconsumer waste branded with no ink gift box and wrap (packs) Printed with vegan friendly inks 100% biodegradable No new trees are harmed

Social equity at your company

This has been an integral and important action for us as a business and employer since we launched this year. We are a family and friends business and everyone are treated as important cogs to the business.

Packaging

Our packaging is plastic free

Our packaging is compostable

Our envelopes are made from completely post-consumer waste and use a natural starch-based adhesive. The stickers we use are made from sugarcane and hemp, and even our tissue paper is 100% recycled and not bleached. The boxes and mailers we use to post our orders are recycled and also recyclable. All of our invoicing is done via email, so we have no unnecessary use of paper and our delivery labels and envelopes are made from recycled paper stocks too.

Materials

Our products are made from upcycled materials

Our products are plastic free

We have created products that provide an alternative to single use plastic

We have products made from sustainability sourced raw materials

Our cards are made entirely from post-consumer upcycled paper waste, meaning no trees are harmed in their manufacturing process. They are recyclable, biodegradable and embedded with wildflower seeds. When we aren't using seed card, for example in some of our wedding stationery, social stationery or notecards, we use a 100% recycled, post-consumer and post-industrial waste, eco-friendly board which is completely chlorine and acid free and carries the 'Blue Label' certification.

Ethical Considerations

Fair wages are paid to the people who make our products

Our products are made by people employed in good working conditions

We have mapped our entire supply chain

We challenge our suppliers to report any ethical issues they identify

We have an ethical policy

Within the workplace where our products are made there is commitment to Non-Discrimination Gender Equality and Freedom of Association

Enviromental Impact

Our products are created to help consumers try and reduce their carbon footprint

We consider the environmental impact when creating our products

Some of the processes we use to manufacture products are energy efficient

Some of the processes we use to manufacture products are water efficient