Salisa Scarves
Stand: 8G35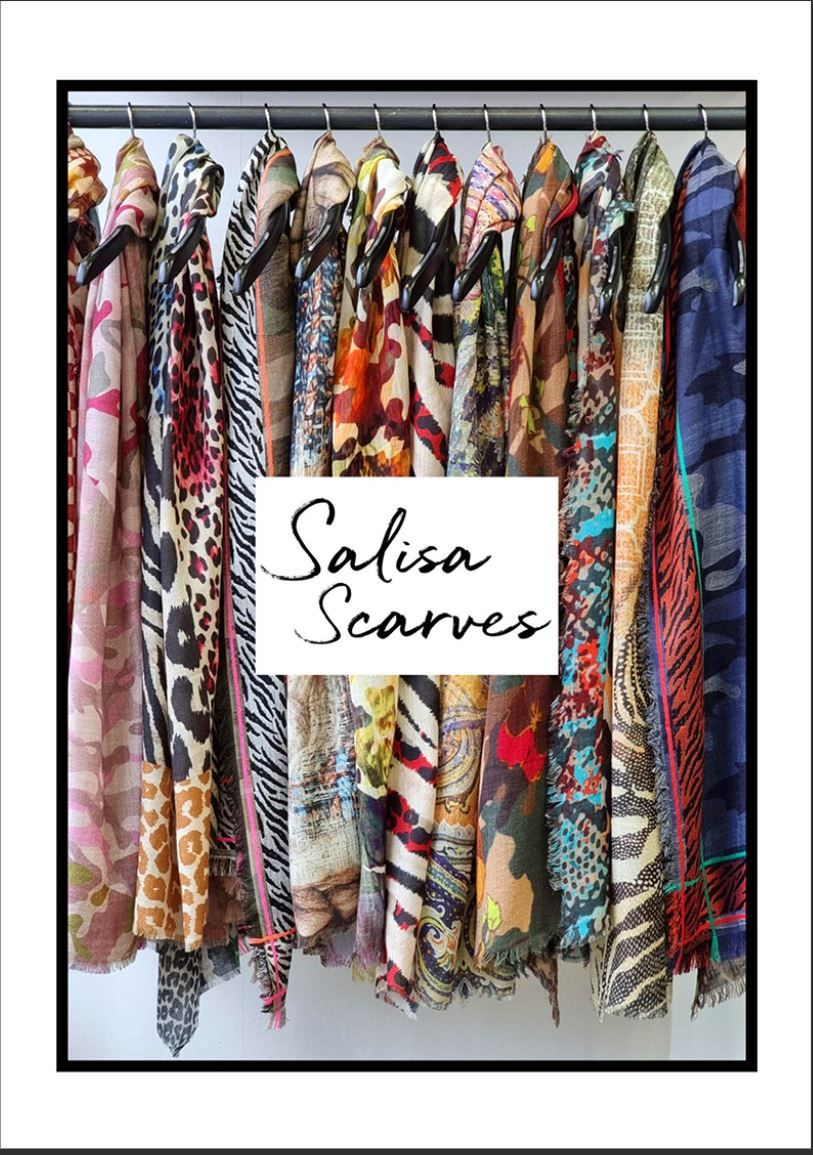 Salisa Scarves are timeless, unique pieces of handcrafted heritage with an emphasis on eye catching, distinctive, versatile designs and multi-functional scarves/kaftans that easily become a wardrobe staple favorite and be worn season after season. Salisa is based in Newcastle Upon Tyne and our unique prints are designed in-house!!

Salisa has traded in the Scarf world for over 10 years and has a vast knowledge of scarf style, quality and design.

Through a wealth of experience and having had her own Boutique, our owner enjoys sharing her knowledge of merchandising, display and styling tips – all of which captures a customer's experience when they enter your store etc….. Our tried and tested designs, colours and fabrics mean there is something for all ages and skin tones!

Our manufacturing partner has over three decades of weaving experience and is truly committed to nurturing the craft of scarf making by supporting the local community of weavers engaged in this trade.

Your Salisa "Why to Buy" Checklist…..
10+ Years Scarf Experience – Retail & Wholesale
Currently selling to Boutiques/Stores, Gift Shops etc….
Worn Season after Season
Wardrobe Staple – Everyday Goto
Timeless Classic Designs
All Ages and Skin Tones
Multi-functional Kaftans
UK Independent Business
Offers Scarf Merchandising & Styling Tips
Committed Manufacturing Partner
Stock Available Now
Amazing quality for amazing prices
We offer something different to everyone else at the show!!
Designed & Made in Britain
NO
Address
Newcastle Upon Tyne
United Kingdom