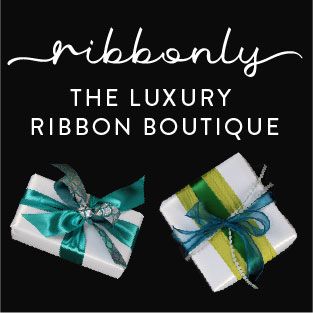 Ribbonly is a luxury boutique offering exquisite ribbons at competitive prices.
We have sourced a beautiful range of ribbons, many of which are unique to the UK market.
We offer a stunning range of colours to fulfil the needs of any gift wrapper, crafter or florist.
From quirky printed grosgrains to this year's trending chiffon ribbons, we have them all.
Our aim is to cater for every occasion and season, including our fantastic sparkly Christmas range, taking inspiration from the American holiday decoration trends.
Unsurprisingly, these eye-catching ribbons are popular throughout the whole year. All of our ribbons are merchandised on colour coordinated FSDU displays, making it an engaging shopping experience for your customer.
 Whether you need to wrap a gift, tie a bouquet or embellish your craft projects, Ribbonly has the ribbon for you.Â
Address
Birmingham
United Kingdom