ReChakr Solutions Pvt. Ltd.
Stand: 19F63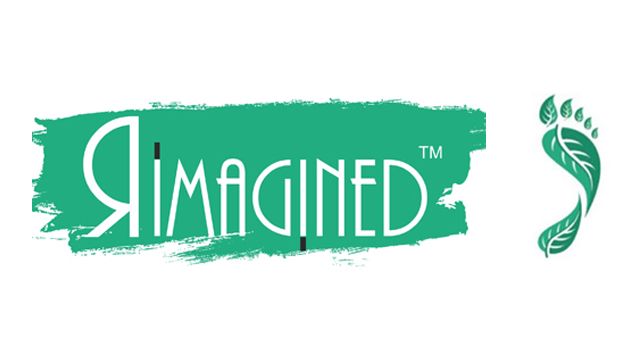 Rimagined is a lifestyle brand that is working towards a world without waste !
We are doing this by Upcycling and promoting Circular economy, thus offering Sustainable Lifestyle options for everyday consumption. Every single product we make is handcrafted by repurposing waste.
Our range consists of premium collection of Bags, Home Furnishings, Apparel amongst others. And these are created by repurposing Tyre Tubes, Denim, Fabric, Yarn waste primarily.
Exclusive to Autumn Fair
YES
Designed & Made in Britain
NO
A single piece of tube riveted to create this elegant sling bag. Casual and stylish, this sling bag is no maintenance. Minimalistic in design, the sling bag is a unisex accessory.
Sustainability Role in overall company's strategic plans

The organization aims towards promotion Circular Economy and sustainable consumption through Upcycling

Sustainable Products

Weave Tote Bag

Handbag created by repurposing Tyre Tube Waste

Rays Tote Bag

Bag handcrafted by repurposing Denim Waste

Colourful Sofa Throw / Durrie

A colourful fabric woven on a handloom by repurposing cotton sarees

AT THE FAIR

NEW TO THE FAIR

Social equity at your company

All the workers earn a sustainable and dignified livelihood. We pay each one of them a fair wage and work in a safe and dignified work environment

Packaging

Our packaging is plastic free

We use fabric packaging for our shipments. We don't use bubble wrap or outer plastic covers in our packaging.

Materials

Our products are made from upcycled materials

Every single product of Rimagined is created by repurposing by Denim, Tyre tube, Fabric waste.

Ethical Considerations

Fair wages are paid to the people who make our products

Our products are made by people employed in good working conditions

We challenge our suppliers to report any ethical issues they identify

We have an ethical policy

Within the workplace where our products are made there is commitment to Non-Discrimination Gender Equality and Freedom of Association

Every single team member gets paid a fair wage. With clear work hours and monthly salary, the team is assured of good work and sustainable work conditions. We are an equal opportunity enterprise with no discrimination of any sort.

Enviromental Impact

Our products are created to help consumers try and reduce their carbon footprint

We consider the environmental impact when creating our products

By offering premium upcycled products, we give our customers a credible alternative to adopt Sustainable consumption. Even in our process of cleaning and drying, we use only natural cleaners like Soap nuts to clean and air dry the material before they are used.