Quail Egg
Stand: 20F45
£0 - £19
£20 - £49
£50 - £99
Gifting
Children
Couples
Home Décor & Accessories
The Family
0
Housewares
Wholesale
Funky / Novetly Gifts
Him
Kitchenware
Designer
Her
Gift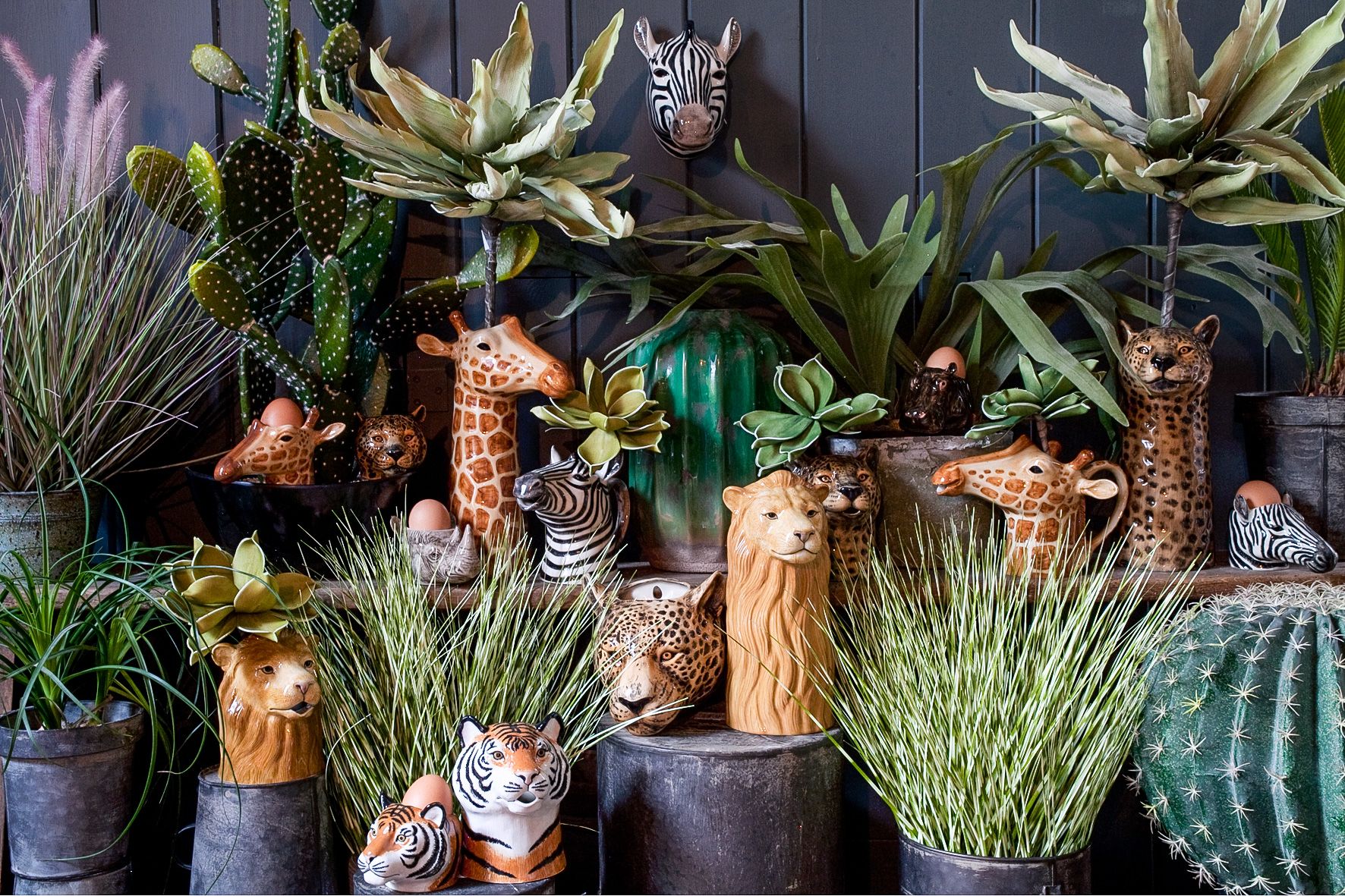 Quail is a British ceramics brand with a long standing tradition of designing and producing quirky tableware. With a focus on utility, each hand-painted piece offers practicality and decorative charm. Quail egg cups make an inspired gift choice and will bring a sense of fun and whimsy to the kitchen table. Our animal flower vases make bright and bold centre pieces.
Address
Deal
United Kingdom
Our wine jugs are brilliant for entertaining or fun nights in, featuring our Black Bear wine jug which is new for Autumn 2020. 

The majority of our jugs come in either size small, medium or large. They are both fun and functional, and can hold things such as flowers, sauces or milk. Dishwasher safe.

Our salt and pepper sets are both functional and fun. With over 70 variations of animals and birds available, our sets are beautifully modelled and hand painted to a really high standard. They are als ...

Our delicate bud vases will sit prettily on any table. Hand painted stoneware. Heights range from 8 to 12 cm.

With over 50 styles to choose from, these sweet little egg cups will brighten up any breakfast table. They are not limited to breakfast time, however, and make great succulent holders. Dishwasher safe ...

With over 40 variations to choose from, our animals with egg cups make great gifts, and are perfect for breakfast or for tea time. Dishwasher safe.

Quail has a huge selection of these delightfully quirky but beautifully crafted pencil pots all with an animal theme. Not just for pens and pencils, our pencil pots are great for makeup brushes, tooth ...

New for 2020, our animal utensil pots are perfect for storing kitchen utensils and dishwasher safe. Hand painted stoneware. Dishwasher safe.  Height: 17 cm

These are our small wall vases. They are part of a wide range of well-made and characterful designs. All our designs are of very high quality and hand painted ceramic. Of course they need not be used ...

Our animal vases are sold all over the world and make a big impact wherever they are. Their quality is wonderful and the hand painting of a very high standard. Our small wall vases are also available ...