Professor Puzzle Ltd
Stand: 20C22-D23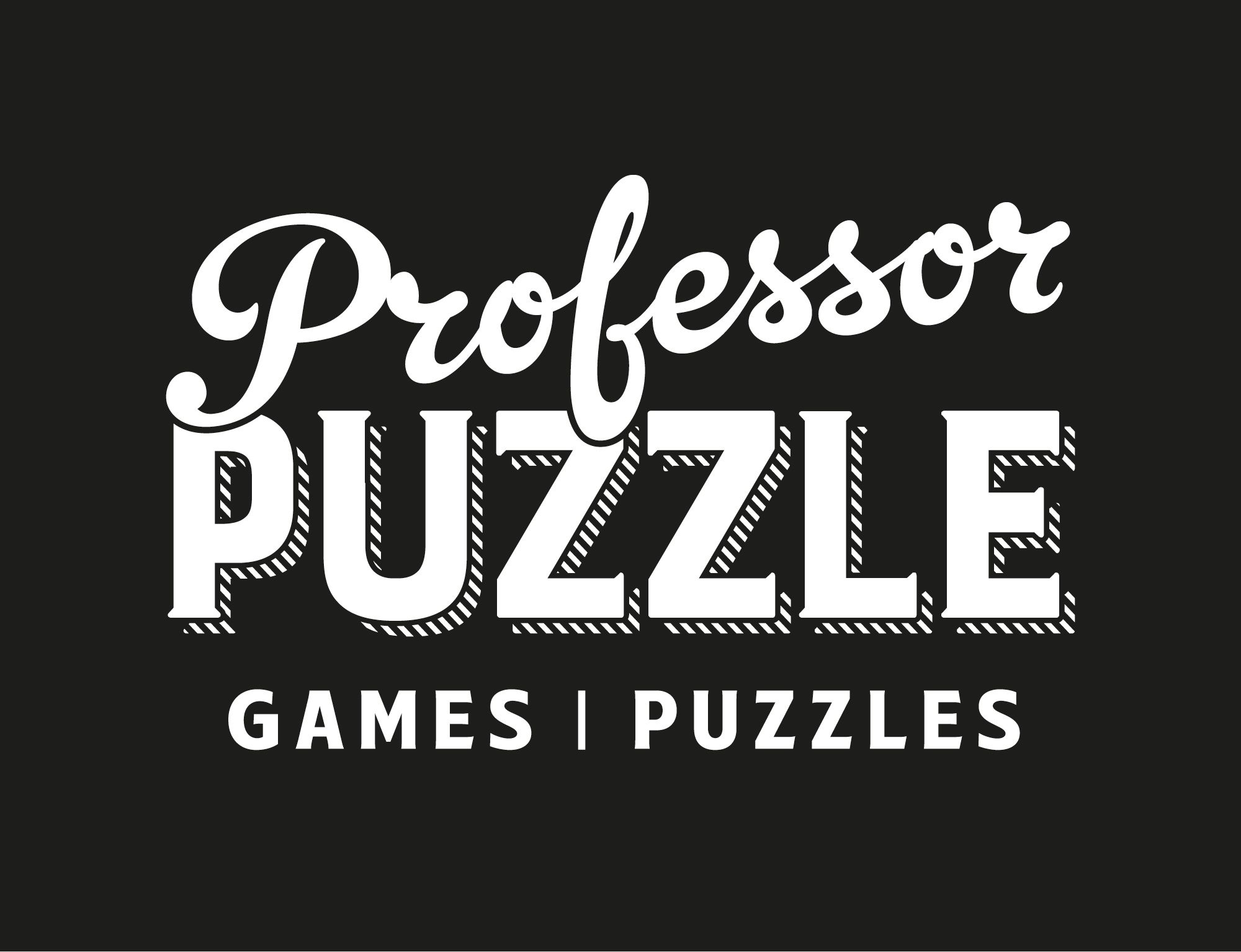 Professor Puzzle specialise in the design and manufacture of the best games, puzzles, and brainteasers from around the globe. Our focus is on developing and delivering fun, creative products that exercise brains, spark imaginations and demand to be played.
We create a catalogue of games and puzzles for independent stores and major chains to select from, as well as supplying exceptional and inspiring ranges of custom products to the world's biggest retailers.
Designed & Made in Britain
NO
Address
Twickenham
United Kingdom
Sustainability Role in overall company's strategic plans

We feel we are at the beginning of our sustainability journey and continue to improve and develop great product with the environment in mind. We have introduced some sustainable manufacturing and material alternatives and continue to do our bit, one puzzle piece at a time!

Sustainability initiatives

We have already implemented the use of soy inks, paper tamper seals and FSC materials across some of our products.

Pledges for the year

We aim to further reduce single use plastic in our products, continue to expand the range of products with soy inks and FSC certification. Using paper based solutions instead of plastic where possible across our business.

Sustainable Products

Jigsaw Library

Plastic free Jigsaw Library, this will be available in 2023

Escape from the Museum

Plastic free Escape from the Museum, this will be available in 2023

Sustainable City Jigsaw

Plastic free Sustainable City Jigsaw, this will be available in 2023

Social equity at your company

Professor Puzzle are addressing social equity via several different channels such as raising money for a range of different charities such as the DEC. We give back to the community by donating products to charities several times a year as well as a yearly litter pick within the local area. This year alone we have donated to 5 different charities. We promote health and wellbeing for our employees by offering benefits such as the cycle to work scheme, monthly massage in work time and team building activities. Health and safety is paramount in our daily activities, we undertake risk assessments and comply within all the legal requirements needed in order to run a business such as PAT Testing, EICR checks, first aiders and fire marshals.

Certified sustainable products by third party

Certified by

Some of our products are FSC certified by the Forest Stewardship Council.

Packaging

We are in the process of making our packaging plastic free

We are in the process of making our packaging compostable

We are working on removing lamination from our packaging and introducing a more sustainable alternative such as dispersion varnish.

Materials

We have created products that provide an alternative to single use plastic

We have products made from sustainability sourced raw materials

Ethical Considerations

Fair wages are paid to the people who make our products

Our products are made by people employed in good working conditions

We have mapped our entire supply chain

We challenge our suppliers to report any ethical issues they identify

We have an ethical policy

Within the workplace where our products are made there is commitment to Non-Discrimination Gender Equality and Freedom of Association

Our suppliers are provided with our Professor Puzzle Ethical code of conduct.

Enviromental Impact

Our products are created to help consumers try and reduce their carbon footprint

We have a sustainability policy

We consider the environmental impact when creating our products

Some of the processes we use to manufacture products are energy efficient

We develop and design high quality product with the environment and end user in mind. Creating sustainable products that are used again and again don't become landfill and are a more sustainable and responsible way of manufacturing and creating great product.
Curse of the Dark was recently played and reviewed by their team and they loved it! "Where Curse of the Dark differs from *checks notes* pretty much every other escape game I've ever played, is its fa ...

From creating and selling metal puzzles made from nails on market stalls in London, to being one of the world's most innovative creators of games and puzzles, it's been an amazing journey full of wond ...