Phoenix Fitness/Myga
Stand: 6H20-J21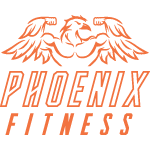 Ryder Imports Limited are the sole worldwide distributors for Phoenix Fitness and Myga Yoga. Pheonix Fitness is a complete home gym range covering everything from 20kg barbells to speed skipping ropes. All in retail ready eco-friendly packaging, produced in sedex registered factories and available to white label. Myga Yoga is an eco-concious lifestyle brand founded in 2017. Myga is the almalgamation of a passion for everything holistic and expertise in product development bridged by a deep desire to create a better future for their family – whilst positively impacting the world.
Designed & Made in Britain
NO
Address
Coalville
United Kingdom
Sustainability Role in overall company's strategic plans

Myga focuses on reducing the environmental impact of all its products and packaging. We have created products using sustainable materials such as bamboo, paper and cork as our way of helping the planet.

Sustainability initiatives

In accordance with Myga's packaging commitment to sustainability, 99% of product packaging (excluding adhesives) is biodegradable and compostable.

Pledges for the year

By 2050 there will be more plastic in the oceans than there are fish, so Myga are working hard to remove all throw-away plastics from our brand. We have removed plastics from shipping cartons, protective wrapping, display packaging and the products themselves.

Packaging

Our packaging is plastic free

Our packaging is compostable

Materials

We have products made from recycled materials

Enviromental Impact

We consider the environmental impact when creating our products
Phoenix Fitness was founded on the premise creating a new and better you, after the founder himself went on a voyage of discovery and transformed his body from out of shape and overweight to toned and ...