Penguin Ink
Stand: 6B37
Product Photographs
Private Label
Gifting
10+
Craft
Children
Pets
Christmas Gifting
Yes
Couples
Nursery & Baby
The Family
Greetings & Stationery
Him
Kitchenware
Designer
Greetings & Stationery
Greetings cards
Her
£0 - £19
Greetings & Stationery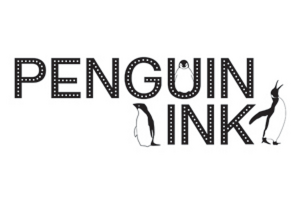 Luxury animal Letterpress cards designed by Lizzie Parker. Originally from Suffolk, Lizzie is a professional Graphic Designer based in Bristol with her husband and young family. Each of her letterpress cards sits within a collection, designed to work together or as standalone pieces. All cards orders are hand-selected and packed to ensure customers always receive the highest quality product. Our cards are traditionally pressed by an established printer, Archivist Press in England onto beautiful 100% recycled card and packed naked as standard. Letterpress is a beautiful technique using gorgeous old machines, it is a true craft. The finished card has a tactile, embossed finish exuding quality with thick paper stock and crisp pressed design. These are beautiful, high-quality cards that you will want to keep for yourself!
Sustainability Role in overall company's strategic plans

Sustainability plays a big part in all our decisions as a company from what our products are made from and wrapped in, to the energy we are using and the waste we are creating. We also like to think about the travel footprint of our products and that's why everything we sell is made in the UK.

Sustainability initiatives

We have shifted our paper over from partly recycled to 100% recycled from our boxes and envelopes to our cards and stickers. We are also offering unwrapped cards both with or without a sticker and all our tape is paper tape, not plastic.

Pledges for the year

By January 2021 we will be offering our cards plastic-free as standard. We're looking at all our packaging to get rid of the last bits of plastic. We will still offer a cello wrapped card option but they will cost more and be an eco alternative.

Sustainable Products

Correspondence cards

These are printed on the offcut card left from printing our large cards and are packaged with recycled envelopes and inside glassine (paper) pouches so everything can go in your home recycling or compost bin.

Coasters

Our sustainable coasters are made in the UK from sustainably sourced Eucalyptus and high-quality melamine and built to last. All our giftware is built to last.

100% Recycled Greetings cards

All our greetings cards are now being printed on 100% recycled board with 100% recycled envelopes and offered naked with or without a smart seal. They are also 100% recyclable.

Packaging

Our packaging is plastic free

Our packaging is compostable

We are in the process of making our packaging plastic free

We are in the process of making our packaging compostable

As mentioned above all our products are already available plastic-free and compostable and as we develop new ones this will continue. In the future, we are working towards all our offerings to be plastic-free and compostable as currently, our customers can choose a plastic-wrapped option and we'll replace this with a compostable plastic-free option.

Materials

We have products made from recycled materials

Our products are made from upcycled materials

Our products are plastic free

We have products made from sustainability sourced raw materials

Other

As mentioned above our board, paper and stickers are 100% recycled and our coasters are made from sustainably sourced Eucalyptus. Having all our products made in the UK also reduces our footprint.

Ethical Considerations

Fair wages are paid to the people who make our products

We challenge our suppliers to report any ethical issues they identify

Within the workplace where our products are made there is commitment to Non-Discrimination Gender Equality and Freedom of Association

Enviromental Impact

Our products are created to help consumers try and reduce their carbon footprint

We consider the environmental impact when creating our products

Some of the processes we use to manufacture products are energy efficient

Some of the processes we use to manufacture products are water efficient

Our cards are printed in an energy-efficient way using a waterless printing method. All done in the UK rather than made abroad and shipped to the UK to be sold here are shipped off again helps our customers reduce their carbon footprint.