PatCh Zimbabwe
Stand: 19H26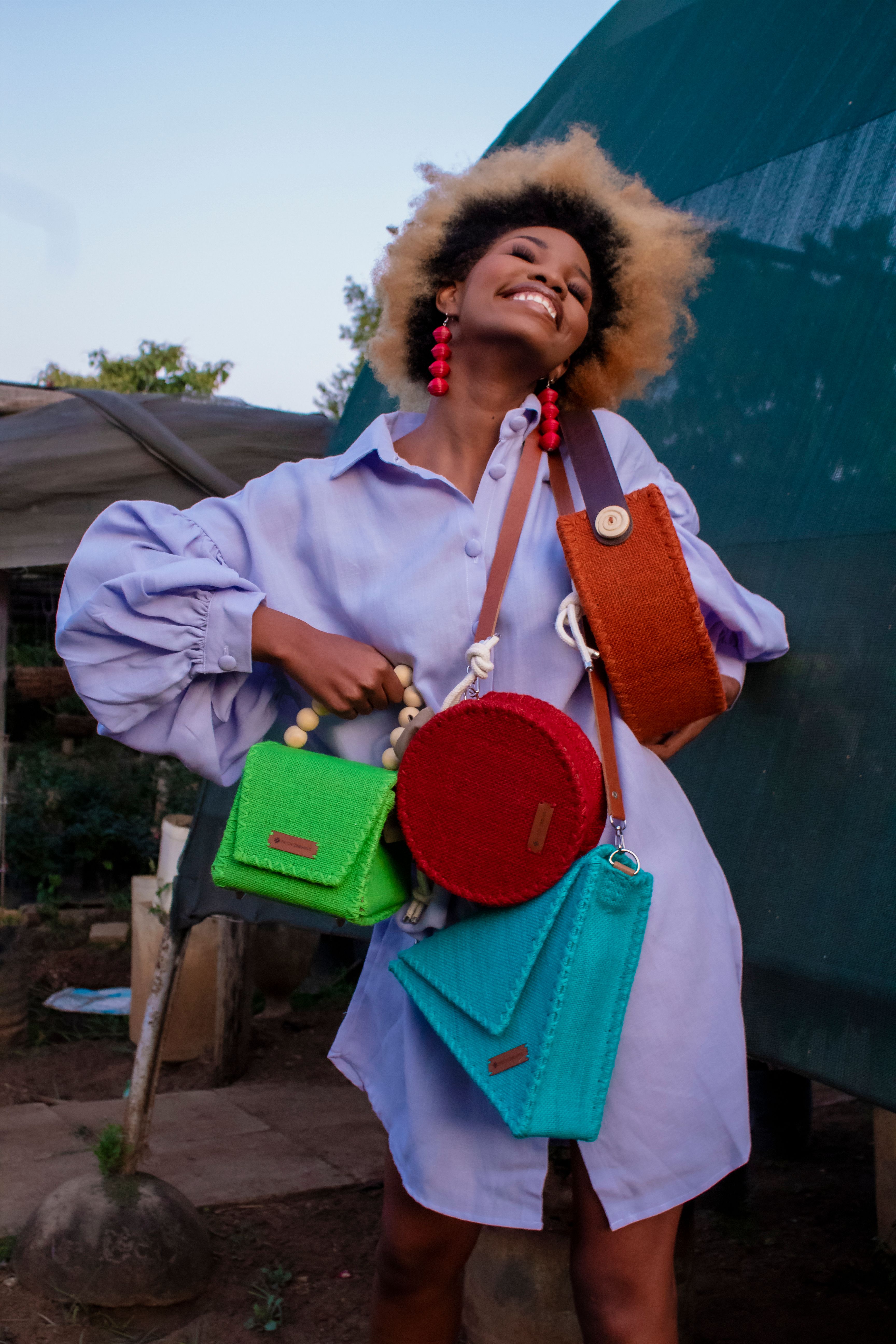 PatCh is a sustainable capacity building enterprise in Harare, Zimbabwe that trains and employs underpriviledged women to produce handmade bags from hessian fibre. Each piece is stitched by hand in a slow, meditative process which induces happiness that is in turn crafted into the bag. Our hope is to spread our piece of happiness through you, wherever you carry your handbag, in a world that needs more positive vibes.
Exclusive to Autumn Fair
YES
Designed & Made in Britain
NO
Address
Mt Hampden
Zimbabwe
Sustainability Role in overall company's strategic plans

Sustainability plays a major role in our company. It forms the circular cycle that the organisation functions on. From our materials, processes to product and in the way we nurture nature and society. The major component of our handbags is an ecofriendly fibre, hessian known for its biodegradable nature. We select and source the materials we use carefully mainly working with local artisans who use sustainable,traditional craft methods. This circularity allows for artisans to carry on old methods of craft and gives them a means to sustain their families. Our processes, especially production is a slow method of crafting. We make our bags by hand, one stitch at a time. We work with minimal requirement for electricity which helps to preserve natures scarce resources in the energy sector. Providing training and employment opportunities for capacity building among women in our society is a greater part of our organisations principles.

Sustainability initiatives

Our role as an organisation is to build capacity in underpriviledged members of society particularly women, by offering free/sponsored training to make handbags and following that up with employment. We currently have 1 beneficiary who is now a full time employee at our PatCh studio. This initiative is a bid to provide sustainability in communities where most women are battling to fend for their children/families due to the economic hardships in Zimbabwe.

Pledges for the year

As our vision is to grow into a far-reaching impact organisation by building capacity for under-priviledged women in rural and peri-urban areas of Zimbabwe, We pledge to source sponsorship through organisational campaigns to raise funds to train at least 5 more women who will become employed at PatCh. Not only does this allow for financial independence of members of society, but it will increase the number of hands on our team to cater for growing demand of our handbags.

Sustainable Products

SuperSized Tote

A classy take on the maxi tote, our handmade Supersized Tote is mutifunctional, chic and trendy. Suitable for a work day to fit your documents and gadgets, it can also be used on a beach day to pack your bathers, towels, change of clothes and a whole lot more(thats just how big it is). Finished off with a genuine leather flap closure with magnetic snap, and handles long enough to carry the bag on your shoulder. Handcrafted over a 3day process using hessian fibre.

Wine Caddy

Our wine/bottle carriers are great gifting ideas and one of our campaign products to fundraise sponsorship for training. These can be personalised to an individual/organisation's preference. Made by hand from start to finish, these functional pieces are indeed our bestsellers

AT THE FAIR

NEW TO THE FAIR

Packaging

We use handmade packaging manufactured by a local artisan in Zimbabwe.

Materials

We use an environmentally friendly fibre hessian to make our bags.

Ethical Considerations

Fair wages are paid to the people who make our products

Our products are made by people employed in good working conditions

We have mapped our entire supply chain

Within the workplace where our products are made there is commitment to Non-Discrimination Gender Equality and Freedom of Association

We work with local artisans when sourcing some of our raw materials to support their craft and we always ensure to pay them their asking price. Wages are paid considerably above local minimum wage and we care to ensure employees work within good working conditions.

Enviromental Impact

Our products are created to help consumers try and reduce their carbon footprint

We consider the environmental impact when creating our products

Some of the processes we use to manufacture products are energy efficient

Some of the processes we use to manufacture products are water efficient

We run a made to order production system to avoid waste and dead stock, with stock made in limited batches to supply local boutiques in Harare. Our production processes is 95% handmade meaning our energy consumption is low. We have scarce energy resources in Zimbabwe and finding ways to continue our production lifecycle became a blessing in disguise by preserving natures scarce resource of energy. We also have a no waste policy when creating our products, small offcuts are repurposed to create other products, or donated to other artisans who will find them useful.