Nishat Chunian Ltd
Stand: 18D11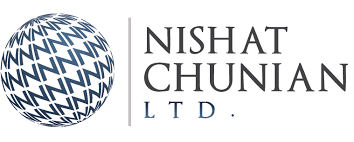 From a modest start in 1990 with a spinning mill of only 14,400 spindles, Nishat Chunian Limited has grown to become one of the leading textile companies in Pakistan. It is now a vertically integrated textile company with an annual spinning production of 85,000 tons of yarn, 54 million meters of greige fabric in weaving and 36 million meters of finished fabric. All the processes are integrated and a captive power plant supplies uninterrupted power to all the units.
In 2007, the Group diversified into the power sector by setting up a 200 MW Independent Power Plant followed by incorporation of Nishat Chunian USA Inc. in 2013. To cope with escalating energy demand, NC Electric Company Limited was set up in 2014 which was later merged with NCL in 2020.
Today, Nishat Chunian Group consists of three companies – Nishat Chunian Limited (a textile company), Nishat Chunian Power Limited (a power generation company) and Nishat Chunian USA Inc. (incorporated in USA).
Nishat Chunian Limited is one of the biggest exporter of Home Textile from Pakistan with a annual sales turnover of 122 Million USD and a direct vendor to some of the most prominent retailers and importers in U.K , U.S.A and Europe market.
Nishat Chunian is a whole package under one roof that can provide its customers 144TC to 1000TC under one roof and not only this but we can also provide value added products like Jacquards, Brushed Cotton, Dobbies, Waffles in short we are a company that totally strives on adding new innovation and technologies for its customers.