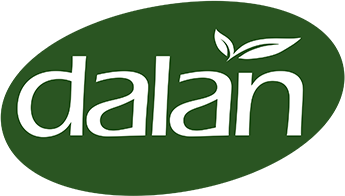 Dalan is the largest soap and skincare manufacturer of Turkey. Naturela is the UK company of Dalan. We have been perfecting our sensational olive oil beauty and body care products for over 75 years (1941). We export to over 140 countries
All of our products are dermatologically tested by independent laboratories. Our products do not contain any petroleum-derived materials or nasty chemical.
Our range of products include:
- Soap bars
- Liquid soap
- Shampoo
- Conditioner
- Shower gel
- Body Oil
- Hand & Body cream
- Shaving cream
- Gift Sets
- Washing powder
Naturela.co.uk prides itself in bringing you the very best in natural skincare products at prices you can afford. Our guiding principle is that beauty products and good skin should be available to all people rather than just a few.
Ordering through naturela.co.uk is 100% safe and is done through either PayPal or Google checkout. All of our products can be returned within 28 days of purchase as long as they are returned unopened.
Designed & Made in Britain
NO
Sustainability Role in overall company's strategic plans

Top priority

Sustainability initiatives

We have the largest glycerine factory in Europe where we convert waste of soap into glycerine where it can be used in food or paint industry

Pledges for the year

Keep improving these

Sustainable Products

Dalan antique soap

Hand crafted since 1941. We have the largest glycerine factory in Europe where we convert waste of soap into glycerine where it can be used in food or paint industry

Dalan lavender soap

Hand crafted since 1941. We have the largest glycerine factory in Europe where we convert waste of soap into glycerine where it can be used in food or paint industry

Dalan laurel soap

Hand crafted since 1941. We have the largest glycerine factory in Europe where we convert waste of soap into glycerine where it can be used in food or paint industry

AT THE FAIR

NEW TO THE FAIR

Social equity at your company

We have all iso certificates and gmp

Packaging

Our packaging is plastic free

Our packaging is compostable

Our packaging is made with recycled content

We are in the process of making our packaging plastic free

We are in the process of making our packaging compostable

Materials

We have products made from recycled materials

Our products are made from upcycled materials

Our products are plastic free

We have created products that provide an alternative to single use plastic

We have products made from sustainability sourced raw materials

Ethical Considerations

Fair wages are paid to the people who make our products

Our products are made by people employed in good working conditions

We have mapped our entire supply chain

We challenge our suppliers to report any ethical issues they identify

We have an ethical policy

Within the workplace where our products are made there is commitment to Non-Discrimination Gender Equality and Freedom of Association

Enviromental Impact

We are a carbon neutral company

Our products are created to help consumers try and reduce their carbon footprint

We have a sustainability policy

We consider the environmental impact when creating our products

Some of the processes we use to manufacture products are energy efficient