Max-Link Solutions
Stand: 6K02
£0 - £19
Warehouse Fulfilment
Skin Care
Wholesale
Private Label
Retail Solutions
Beauty
Hair Products
Distributor
Beauty & Wellbeing
Bath products
Importer
Beauty & Wellbeing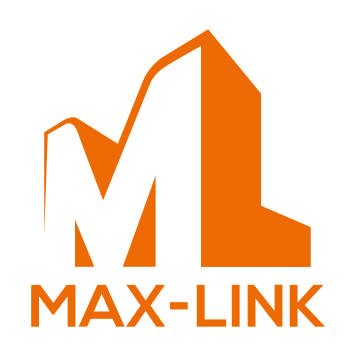 Stand 6J04 at this years Autumn Fair introduces the launch of a new UK Company with an established Design and Manufacturing base in China.
"Olnatur" is Max-Link Solutions initial range, which features 28 Bath & Shower accessories,all manufactured from 100% Natural and sustainable sources.
Exfoliation strengths generated by Natural plants are variable, from gentle Bamboo & Cotton to intense Sisal & Catcus, with Hemp & Ramie offering a medium alternative.
Our full product range will be on view and will include a range of Shower Caps with designs new to the UK.
Look forward to greeting you on Stand 6J04
Address
Knaresborough
United Kingdom
Max-Link Solutions welcome all visitors to Autumn Fair 2021 to view the launch of our new 2021 range of "0lnatur" Bath & Shower accessories.

Read More
1 Results
Sustainability Role in overall company's strategic plans

Our complete "Olnatur" range is founded on the principle of manufacturing products which protect the environment and use only naturally sustainable Plants.

Sustainability initiatives

All our products are manufactured from 100% Natural plants which form the main basic ingredients of our Olnatur range (Hemp/Cotton/Bamboo/Sisal/Ramie/Cactus) Whilst Packaging is produced from re-cycled board.

Pledges for the year

Future product ranges will, wherever possible, follow our Olnatur range sustainability principles.

Sustainable Products

M1009 Hemp & Bamboo Face Cloth

Composition side 1 = 70% Hemp & 30% Cotton Composition side 2 = 70% Bamboo & 30% Cotton Loop & Piping = 100% Cotton Packaging 100% re-cycled Board

M1007 Bamboo Pads in Cotton Pouch

Pads - 70% Bamboo/30% Cotton Pouch & Trim - 100% Cotton Packaging 100% re-cycled Board

M1011 Bamboo Eyemask

Mask - 70% Bamboo/30% Cotton Lining -100% Cotton Strap - Elastic Button - Wood

AT THE FAIR

NEW TO THE FAIR

Social equity at your company

Max-Link treat all its employees with respect and honour worker rights and health and safety regulations

Packaging

Our packaging is plastic free

Our packaging is compostable

Our packaging is made with recycled content

Materials

Our products are plastic free

We have products made from sustainability sourced raw materials

Ethical Considerations

Our products are made by people employed in good working conditions

We have mapped our entire supply chain

We challenge our suppliers to report any ethical issues they identify

We have an ethical policy

Enviromental Impact

We have a sustainability policy

We consider the environmental impact when creating our products