Jayley Collection
Stand: 8D50-F51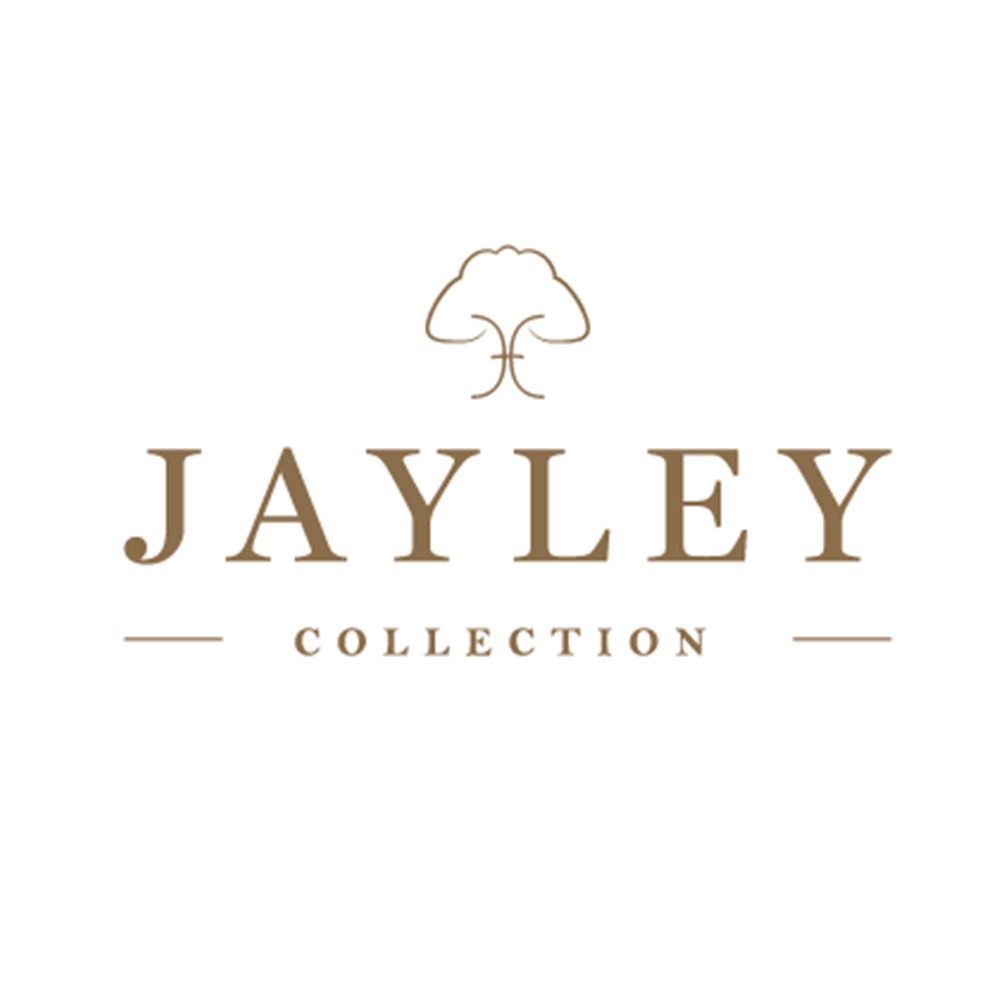 Who we are

Established in 2008 in the heart of the potteries of Stoke-on-trent, Jayley is a unique, international fashion brand that specialises in quality fabrics and innovative designs.
Today, the brand can be seen on some of your most loved platforms such as ASOS and brand Alley, donning the catwalks at fashion week and trending on social media. Sold globally in stores and boutiques from 5th Avenue, New York to London, Regent Street, our two very own boutiques can be found closer to home in Birmingham, Merry Hill Shopping Centre and at the lavish Trentham Estate.
Working closely with our family run manufacturers we are at the forefront of leading innovative technologies within the fashion industry, which is incorporated at the heart of all our designs.
Jayley is so much more than just a fashion brand, our love for bold colours and fabrics is what makes us so special, we truly believe that feel good dressing starts and blossoms here.

Our Mission
Is to inspire and empower EVERY wardrobe with unique, quality products that will last a lifetime.

Sustainability Promise
It's never been more important to embrace sustainability, it is time we started listening to the needs of our planet by making greener choices. With the onset of global warming and climate change, we feel a duty to expand our growing level of environmental consciousness to those who love our garment. Therefore, more and more we at Jayley Collection will be designing, manufacturing and releasing garments made of natural raw materials.
We know it's important the garments that we create not only don't cost the planet, but also fill our fashion needs that last a lifetime.
Designed & Made in Britain
No
Address
Stoke On Trent
United Kingdom
Sustainability Role in overall company's strategic plans

It's never been more important to embrace sustainability, it is time we started listening to the needs of our planet by making greener choices. With the onset of global warming and climate change, we feel a duty to expand our growing level of environmental consciousness to those who love our garment. Therefore, more and more we at Jayley Collection will be designing, manufacturing and releasing garments made of natural raw materials. We know it's important the garments that we create not only don't cost the planet, but also fill our fashion needs that last a lifetime. Say 'NO' to throw away Fashion! Over the last 2 years we've invested heavily into the development of our sustainable fabrics and we would love to introduce you to them.

Pledges for the year

Over the next year we would like to see a switch of 70% of our products being made from sustainable materials

Sustainable Products

Rose Petal Collection

You no longer need to imagine a garment that smells as good as it looks. We've created a vegan inspired, biodegradable fabric, that is crafted from one of our English Garden favourites; the rose petal. Roses fibres are extracted from the natural waste of rose petals, that are then stripped and processed to create a luxuriously soft spinning fibre, very similar to silk. This eco-friendly alternative to silk has been a huge hit so far within our dress and top collection. There's also nothing nicer than opening a package that immediately fills the air with a Summer Blossom scent.

Banana Peel

Yes, that's right we've developed the peel of one of our most loved fruits to fulfil our fashion needs. The peel of a banana is un-believable fibrous, soft and supple, which makes it perfect for fabric use. So far, we have incorporated banana peel into all of our latest knitwear collections, including cardigans, knitted dresses, jumpers and accessories such as wraps, scarves and hats. One of our most loved trench coats has also been developed to include the peel, and unlike the knitwear you can generally feel the peel effects more in these coats. They almost have a shine to them, that a banana peel would as well as an incredible soft yet flexible texture. You can expect to see many more of our different most loved styles of coats and jackets being crafted this way going forward.

GRAPE SKIN

We are all for supporting the wine industry further! So, the development of grape leather, a 100% Biodegradable leather alternative was something we were very eager to adopt for our bags and accessories. This is our latest innovative technique to find sustainability with our accessories collection and is proving to be a real show stopper, with customer amazed by the fact it's not real leather! The grape leather is made from the seeds, stalks and fibres of a grape skin, but never fear wine lovers for your beloved grapes are safe, as this process works hand in hand with the wine production. So from the very start, the material is repurposing food waste into a viable, long-lasting product.

AT THE FAIR

NEW TO THE FAIR

Social equity at your company

As a family controlled business, we treat everyone working for the brand as part of family members. Many of them work in our factory for many generations. They progressed with the brand via tailored education/training and personal development programmes. We also actively sponsor many local schools/community in the villages where we sourced our natural sustainable fabrics from.

Certified sustainable products by third party

Packaging

Our packaging is made with recycled content

Boxes are made from recycled paper

Materials

We have products made from sustainability sourced raw materials

https://www.jayleycollection.com/collections/sustainable-collection

Ethical Considerations

Fair wages are paid to the people who make our products

Our products are made by people employed in good working conditions

We have mapped our entire supply chain

We challenge our suppliers to report any ethical issues they identify

We have an ethical policy

Within the workplace where our products are made there is commitment to Non-Discrimination Gender Equality and Freedom of Association

Enviromental Impact

Our products are created to help consumers try and reduce their carbon footprint

We have a sustainability policy

We consider the environmental impact when creating our products

Some of the processes we use to manufacture products are energy efficient

Some of the processes we use to manufacture products are water efficient