Home County Candle Co.
Point of Sale Display
Product Photographs
Manufacturer
Gifting
Home & Living
10+
Candles & Home Fragrance
Christmas Gifting
£20 - £49
Christmas & Seasonal decorations
Home Décor & Accessories
£0 - £19
Yes
Beauty & Wellbeing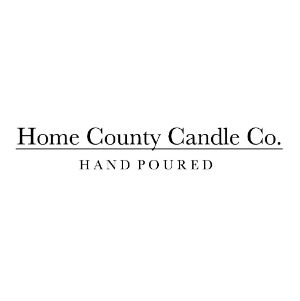 Luxury home fragrances inspired by Britain's most beautiful places…
The Home County Candle Co. is a luxury home fragrance brand, producing delightfully scented soy candles and reed diffusers inspired by, and named after, Britain's most beautiful places.
At the Home County Candle Co., we truly believe that each county has its own distinctive character and story to tell. We set out to bring these stories to life through unique scents, each truly inspired by the county it is named after.
We are so passionate about the abundance of outstanding natural beauty that we are lucky enough to enjoy in the UK, and so we are committed to producing sustainable products with minimal impact on the environment. Our candles are produced from natural soy wax, which is biodegradable, and vegan friendly, and all of our packaging is recyclable and sustainably sourced.
It is also important to us to support as many UK businesses as we can whilst manufacturing our products. We therefore take great care to select suppliers from exclusively within the UK for every aspect of our manufacturing process.
Address
Tring
United Kingdom
Sustainability Role in overall company's strategic plans

Sustainability plays a huge roll in our company - all of our products are inspired by Britain's most beautiful places, so we are determined to protect those places at all costs. Therefore, making products with a minimal impact on the environment around us is vital.

Sustainability initiatives

Packaging is a huge one for us: The boxes we use for our candles are made from virgin pulp, which comes from FSC sustainable forests, and are 100% recyclable. Any waste card or paper generated from our supplier's box making division gets passed on to local schools, who use these items in their art & craft lessons. All of our gift boxes, gift tags and brown carrier bags are made using natural kraft derived from softwood timber pulp from Scandinavian and Northern European managed forest plantations, where far more trees are planted than harvested. All of our eco friendly candles are produced using natural soy wax developed and manufactured in the UK. Soy wax is produced using pure soy bean oil, which is a natural, 100% vegetable sustainable source. Our wax is not only therefore biodegradable but also vegan friendly. Soy wax contains nothing artificial, which makes it a better alternative to paraffin wax, which is made from petroleum oil and produces harmful by-products when burned.

Pledges for the year

Whilst we are already 95% of the way there, we would like to go entirely 100% plastic free, so are looking at alternatives to our reed diffuser caps, and shipping packaging materials.

Sustainable Products

The Cotswolds - Fresh Linen 200g Soy Candle

Inspired by centuries of wool trading amongst the beautiful Cotswold hills. Our Cotswolds soy candle is beautifully scented with Fresh Linen. A powdery, musky floral accord with violet & orange blossom along with refreshing green hints of jasmine and lily. Product Details All of our candles are made with natural soy wax, which is biodegradable and vegan friendly. The 200g candle burn time is 45-50 hours and our wooden crackle wicks should be trimmed to 5mm before each burn.

The Lakes - Freshwater Minerals 100ml Reed Diffuser

Inspired by long walks exploring the lakes, mountains and valleys of the breath-taking Lake District. Our Lake District products are beautifully scented with Freshwater Minerals - a fresh, earthy accord with a woody, mineral base. Product Details All of our reed diffusers are made with the only the finest fragrance oils, using innovative 'no flip' reeds. Our 100ml reed diffusers will keep your home smelling gorgeous for 3-4 months.

The Dorset - Seaweed & Juniper 3 Wick Soy Candle

Inspired by walks along the Jurassic Coast followed by seaside cocktails with friends. Our Dorset candle is beautifully scented with Seaweed & Juniper – a breezy, revitalising blend of ozonic seaside air, seashells and driftwood. Featuring top notes of Sicilian lemon, orange flesh and zesty bergamot, with a heart of juniper, rosemary, tea tree and pine, intermingled with a delicate floral bouquet of jasmine and geranium petals. Soft musks and white cedarwood finish off this refreshing blend. Product Details All of our candles are made with natural soy wax, which is biodegradable and vegan friendly. The 375g 3 wick candle burn time is 75-80 hours and our wooden crackle wicks should be trimmed to 5mm before each burn.

AT THE FAIR

NEW TO THE FAIR

Packaging

Our packaging is plastic free

Our packaging is compostable

Our packaging is made with recycled content

The boxes we use for our candles are made from virgin pulp, which comes from FSC sustainable forests, and are 100% recyclable. All of our gift boxes, gift tags and brown carrier bags are made using natural kraft derived from softwood timber pulp from Scandinavian and Northern European managed forest plantations, where far more trees are planted than harvested.

Materials

Our products are plastic free

We have products made from sustainability sourced raw materials

All of our eco friendly candles are produced using natural soy wax developed and manufactured in the UK. Soy wax is produced using pure soy bean oil, which is a natural, 100% vegetable sustainable source. Our wax is not only therefore biodegradable but also vegan friendly. Soy wax contains nothing artificial, which makes it a better alternative to paraffin wax, which is made from petroleum oil and produces harmful by-products when burned.

Ethical Considerations

Fair wages are paid to the people who make our products

Our products are made by people employed in good working conditions

We have an ethical policy

Within the workplace where our products are made there is commitment to Non-Discrimination Gender Equality and Freedom of Association

Enviromental Impact

We have a sustainability policy

We consider the environmental impact when creating our products