A Gift From The Gods
Stand: 20C33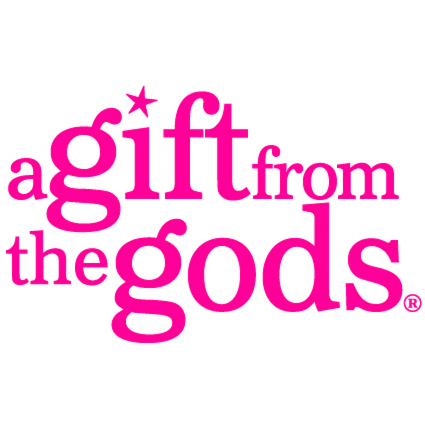 A Gift From The Gods is a contemporary gift brand comprising greeting cards, wall art poster prints, confectionery and candles for today's goddess who likes to express herself through fun, fashion led product and loves to gift to others.
Design Stories – A Gift From The Gods, Dream Odyssey and Get Your Goddess On showcase our signature style with on trend graphics and branded statements. Each story has a personality in mind with its own colour palette and slogans.
Four greeting card collections offer ranges of the Design Stories. Typography is an elegant, minimalist range of 24 cards, 3D Colour Pop a trend-led riot of colour range of 24 cards, Slogan a mix of colour and graphics in 12 cards and Celestial a beautifully illustrated mystical set of graphic and text range of six cards, launching at Autumn Fair.
Two art print collections in Typography and 3D Colour Pop comprise 12 designs each, complimenting the greeting card designs and are available in A4 and A3.
Confectionery range in the form of gingerbread and shortbread branded iced cookies in ribbon wrapped bags and boxed options. Round gingerbread cookie with A Gift From The Gods sugar-paste wrapped in pink branded ribbon. Pretty pink gift box of four shortbread cookies with A Gift From The Gods branded sugar-paste in white and pale pink.
Candle tins range in Typography style design A Gift From The Gods with definition in scents lavender and lilac and white musk.
Wholesale Prices range from £1.00 - £10.00
Min Order £100 Free Shipping £150
Show Offer – Spend £250 get box of 25 cookies worth £50
Address
London
United Kingdom