Five Dollar Shake & Counting Stars
Stand: 6C23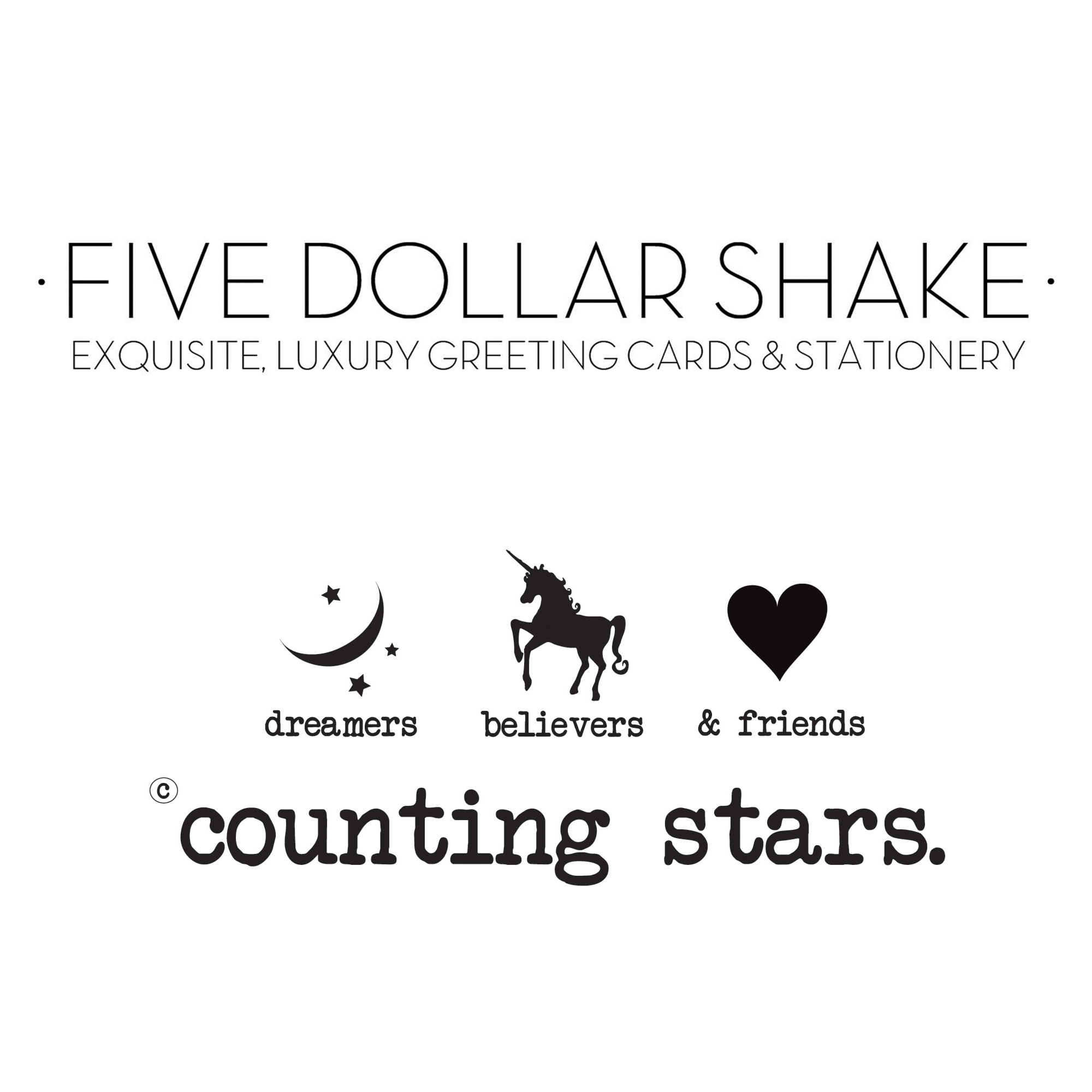 From the first day we sat down to draw at our kitchen table in 1998 all we have ever wanted to do was create a little bit of love and magic for people to send to everybody they hold dear. In a world that was quickly becoming all about text and email, we realised that nothing really is as special as recieving a beautiful, tangiable message of love, happiness and support through your letterbox.

To this day, all our cards are printed in Sussex (many small batch runs in our studio) and handmade using genuine crystals and exclusive FSC certified papers ~ some of which are made with real gold!
So welcome to a world where attention to detail is everything. Each card is a one off, a keep sake. When an occasion is so special, the card needs to be extraordinary...
Address
Hastings
United Kingdom